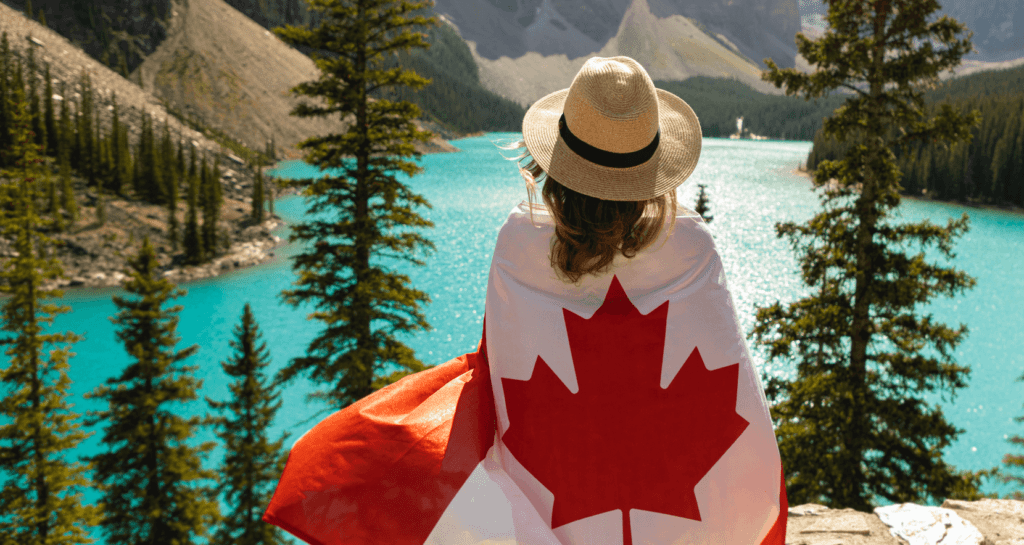 compliance
Canada Website Accessibility in 2021
Canada is tackling digital accessibility across the country by implementing guidelines and legislation to help businesses ensure they meet website
Website Compliance in Canada
Canada is tackling digital accessibility across the country by implementing guidelines and legislation to help businesses ensure they meet website compliance standards. The need for accessibility is undoubtedly there as 22% of Canadians have a disability– which amounts to around 6.2 million people. 
Navigating compliance standards is not always easy. It seems each country has its own set of rules and guidelines. In Canada, your business may be subjected to federal and provincial laws regarding digital accessibility that you have never even heard of. 
Maintaining a compliant website means your business gains access to a broader audience of individuals, thus increasing exposure and revenue, and ensures your business remains safe from the threat of lawsuits and legal proceedings. Many businesses are feeling the pressure as fines for website noncompliance are being doled out at the hefty cost of $50,000- $100,000 per day. 
In Canada, there are two significant pieces of legislation your business needs to be aware of: the Accessible Canada Act (ACA) and the Accessibility for Ontarians with Disabilities Act (AODA). Keep reading to learn more about the ACA, the AODA, and what you need to know about achieving website accessibility.
ACA
What is the ACA? 
The Accessible Canada Act is a relatively new piece of legislation and was signed into action in 2019. The goal of the ACA is to create communities, workplaces, and services that allow all people to participate fully in society without barriers.  
Today it is possible to complete so many basic and necessary tasks online- from ordering groceries to be delivered to your home to filing your taxes. With so much of our lives happening on the internet, governments worldwide recognize the need to address inclusion in online spaces as well. 
Who Is Obligated to Comply with the ACA?
The ACA is a federal-level law, which means it applies to almost all geographic areas of Canada. If your business is located in Canada, you will want to know how this important act affects your company's online presence. 
The ACA is relevant to industries that come under federal jurisdiction. That includes the following: 
Crown corporations- these companies may have private management but officially are known as state-owned enterprises.

If your business relates to industries that are regulated federally, then it will need to comply with ACA- this includes banking, transportation, and telecommunications.

Governmental organizations 
The ACA covers various factors guiding businesses and organizations on how to remain inclusive and serve people with disabilities equally. It is essential to point out that it pertains to physical and digital spaces, as both are deemed public accommodation. 
How is the ACA Enforced? 
Many businesses recognize the need for maintaining a digitally accessible online presence within two categories. The first is to fairly and equally serve users with disabilities and limitations. The second is to protect their business from expensive lawsuits and legal proceedings. Typically, being non-compliant is more costly than taking steps to achieve compliance.
The Accessible Canada Act may be enforced in several ways, though there is not yet a strictly official method of investigating that has been established. Your business may be investigated through an Accessibility Commissioner, who is part of the Canadian Human Rights Commission,  is charged with inspecting websites for compliance. If the site is noncompliant, the commissioner will then apply fines and penalties to the business. 
The Canadian Accessibility Standards Development Organization (CASDO) is another organization that might monitor your business's compliance standing. CASDO is comprised of a board of directors and features a majority of people with disabilities. Together, along with the disability community at large, they develop and put forth various accessibility standards. 
Those who violate the regulations stipulated in the ACA can face up to $250,000 in fines for each example of non-compliance. When you consider the low cost of automated accessibility solutions, there really is no reason to leave your business vulnerable to such penalties and fines.
What Steps Do I Need to Take to Comply with the ACA?
The ACA can be a particularly tricky document to get through, given its lack of detailed and specific regulations pertaining to online accessibility. The goal is, of course, to remove barriers and create an inclusive space. The ACA passed the baton, so to speak, to CASDO, to develop more specific standards and regulations. Until those are put into place, however, how to comply might look a little murky.
Other pieces of legislation, like the AODA, have set forth more specific standards. For example, the AODA requires private and non-private businesses in Ontario to meet WCAG Level A standards– which is also widely considered the minimum requirement for businesses worldwide.
There are two steps companies subjected to the ACA need to take to comply: 
Accessibility Plans: This refers to reports that must be updated every three years, that describe specific company plans and strategies for improving their accessibility standards 

Progress Reports: While these reports do not yet have specific deadlines, the idea is that your company should release documents that explain and detail the implementation of a specific accessibility plan
AODA
What is the AODA?
The  Accessibility for Ontarians with Disabilities Act (AODA) requires private and non-private organizations in Ontario to meet WCAG 2.0 Level A standards. Keep in mind that by January 2021, all public websites and web content need to meet WCAG Level AA criteria. 
Is the AODA Relevant for My Business?
It is actually very simple to know if the AODA applies to your business. Answer this question: Is your business registered in Ontario? If yes, then the AODA is applicable to your organization. Unlike the ACA, which is applicable to federally governed businesses and organizations, the AODA applies to both governmental and private websites, whether individuals or corporations run them.
What Will Happen If I Don't Comply with the AODA?
Just like the ACA, AODA non-compliance can cost your business significantly in time and resources. The AODA's penalties are steep and can even include a fine of up to $50,000 per day, and up to $100,000 per day for corporations.  That includes a fine for directors and officers of a corporation, who due to their fiduciary responsibility, might be liable for a hefty fine of up to $50,000 a day.
Violations to the AODA standards can be classified into three categories: minor violations, moderate violations, and major violations. Here's a quick breakdown: 
Minor violations: These might include infractions like a text that is not compatible with a screen reader

Moderate violations: This pertains more to your business's overall accessibility strategy. If it is clear, there is a disregard in general for compliance, along with a lack of more than one or two accessibility requirements. 

Major violations: Some accessibility features serve to protect users from major health complications. For example, flashing lights can cause seizures in some individuals. If your organization's website poses a major health risk, it will likely be classified as a major infraction.
Certainly a fine ranging in the tens of thousands of dollars is enough to give any business serious pause. Non-compliance is almost always more expensive than the steps it takes to adopt website accessibility standards, so there is truly no reason to leave your business vulnerable to risk.
How Can My Website Comply with the AODA?  
The AODA regulations are based on the WCAG 2.0 guidelines. In general, this is the common standard worldwide. However, you cannot simply follow the WCAG 2.0 standards and achieve total compliance in line with the AODA; there are a few exceptions. If, for example, your website features a very complex diagram that cannot be made accessible, it should provide another version that is, even if it is of inferior quality. 
It is important to note that the AODA is not a stagnant piece of legislation. Just as the internet and our relationship with it continue to grow and evolve, so too do website compliance standards. If you are an Ontario-based business owner, be sure to stay up to date with any changes and amendments to the AODA.
What Else Is Happening with Compliance in Canada?
Back in 2010, a judge ordered the Canadian federal government to make its websites accessible to the blind after it was sued by a blind woman who was unable to pay for a public service job online. The judge gave the government just 15 months to comply. Since then, Canada has seen development and progress in the digital accessibility space.
With the ACA and the AODA, Canada has made important moves toward ensuring people with disabilities gain access to important online services and information in an equal and accessible manner. That said, there is still a long way to go. 
It seems that Canadian authorities have recognized and committed to the importance of furthering digital accessibility efforts, but there is a certain lag in the development and specification of what exactly those guidelines and regulations are. These will undoubtedly be shortly forthcoming. 
Businesses need to stay in touch with updated legislation and guidelines. It is always a good idea to comply with the worldwide standard of the WCAG 2.0 Level AA. As we become more and more reliant on the internet, it becomes more clear that the need for businesses to maintain compliant websites will not be going anywhere. Many top automated accessibility solutions provide consistent monitoring and updates to your website to ensure you remain compliant 24/7.
The Bottom Line
Now that you know all about Canada's digital accessibility policies, it's time to turn your attention to your website and mobile apps. Do you know where your website stands when it comes to compliance? Complete a simple online accessibility audit to find out now. 
Digital accessibility has never been easier to achieve. Thanks to automated online solutions, your website can be compliant within a matter of days, and without any major website overhaul or high costs. Do not hesitate to protect your business from fines and fees, and get ready to serve and enjoy an even more broad pool of users.