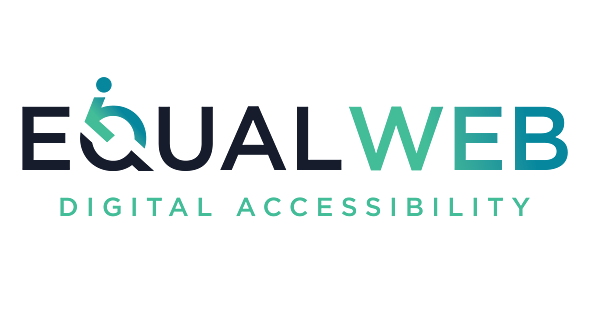 Danny Trichter
Reviews
EqualWeb Review: Pros & Cons, Price, Technology And More
EqualWeb is a web accessibility solution that promises accessibility in one easy step. All you need to do is insert one line of code to your website, and EqualWeb takes care of the rest. This company offers various solutions to match any type of website. It's one of the most popular options and has been installed on more than 100MM webpages, to date. Depending on the plan you choose, EqualWeb ensures you will meet all current legislation regarding web accessibility including ADA title 3 and section 508, AODA, EN301549, and others.
If you are looking for web accessibility solutions for your site, there are many companies offering such services, but why not start with a free audit of your website to see where your website stands?
Also, check out our definitive guide to ADA compliance in 2021
Compliance
EqualWeb's paid solution will ensure your website is compliant with the following legislative requirements:
ADA Title 3
Section 508
WCAG 2.1
* To understand the difference between the paid and free version, and understand how the paid version ensures full compliance, please visit Equalweb's plans & pricing comparison page.
** If your site contains videos and/or PDFs, you may encounter additional costs in order to ensure they meet accessibility requirements.
Pros & Cons
Pros
✅ Litigation insurance plan
✅ Easy installation
✅ Low starting cost
✅ Free widget
✅ 30% discount for nonprofits
✅ 7-Day free trial
Cons
❌ Confusing pricing model
❌ Expensive remediation package
❌ Weak customer support
Price Model
EqualWeb's products and services vary, as do the prices. In the market of auto accessibility plans, EqualWeb offers an extensive list of pricing options: There are four auto powered plans to choose from, which start at $390 a year for a website with up to 100 pages and end at $1,690 a year for a site with 100k pages.
EqualWeb also offers a 7-day free trial to test out the product before making a long-term commitment.
Platform Compatibility
EqualWeb is compatible with the major CMS platforms, allowing it to work with nearly every website you have. EqualWeb has helped over 50K websites become fully or partially accessible, so rest assured- they have experience in this domain!
Ease of Installation
You just need to install one line of code on your website, or better yet, have the EqualWeb engineers help make your website accessible in as little as 24 hours.  If you're having trouble, you can always reach out to EqualWeb's account management team for assistance.
Technology & Features
Like other solutions on the market EqualWeb uses AI and machine learning algorithms to offer an automated solution and  pop-up toolbar interface once you click on the accessibility icon on your website.
The interface and icon are customizable and can be changed to fit your website's design and brand.
The widget as shown in Iron Source's website:
Here are some of EqualWeb's features you will want to know about:
Navigation Adjustments:
One of the most important parts of web accessibility and about 80% of the WCAG requirements have to do with these adjustments, which include:
Keyboard Navigation
Screen Reader Compatibility
Blink Blocking – For people that might get seizures by moving and flashing images on the site
Text Reader – Reads out the website text aloud
Voice Commands
Color Adjustments
Color adjustment features assist people with sight impairments such as color blindness or other visual problems.
Content Adjustments: 
These features and adjustments are created for the elderly or people with cognitive related impairments. Some of the features include:
Magnifier
Readable font
Image description – displays descriptions for images in a floating display
Dictionary
Text magnifier
Customer Support
Chat Support ★★★★☆
Free 15 minutes with accessibility specialist
Tech Support ★★☆☆☆
The plan you choose will ultimately decide the amount of tech support you will receive.
Account Management ★★★☆☆
Contacting EqualWeb's account management team is the best way to assess and understand what you need for your website, as well as get any questions answered.
Our Verdict
Like most web accessibility solutions, you'll see banners for ADA, AODA, EN 301549 to assure you that their solution will make your website compliant, and EqualWeb is no different.
EqualWeb is considered one of the top five best solutions in the market with an impressive list of clients. It's uniqueness is that it's the only solution to offer an insurance plan for your website in the case of litigation.
If you're looking for a company that offers more than an automated solution this might be a good fit for you.