Essential Section 508 Testing Tools
Section 508 is an integral part of web accessibility – if you manage a website, Section 508 is something you need to be aware of.
Online accessibility goes beyond just web pages, which is where Section 508 comes into play.
Before we get into some of the 508 compliance tools you can use to test PDFs, word documents, web pages, and screen reader compatibility, let's dive into a quick recap of the rehabilitation and how it applies to your business.
In this article, we will discuss:
What Section 508 Means for Your Business
Section 508 of the Rehabilitation Act requires federal agencies to produce, maintain, and use Information and Communication Technology that's accessible to everyone, including those living with disabilities.
This ensures that federal employees with disabilities are able to carry out their duties on accessible devices and equipment, engage in online training, and access internal websites. The same applies to anyone applying for a job with the federal government or anyone using an agency website to get information. 
Information and Communications Technology (ICT) refers to any systems or equipment used to generate, convert, or access data and general information.
Some examples include:
1. Mobile devices
2. Internet websites
3. PDF documents
4. Online training
5. Webinars
6. Remote access tools
7. Support control centers
8. Software and operating systems
Section 508 Testing Options
There are a few ways that you can test for 508 compliance, including:
Manual testing
This requires you to manually check any documents and web pages in a consistent and repeatable manner according to Section 508 requirements. As you might imagine, this is a more time-intensive testing option.
Automated testing
With the help of automated 508 tools, you can test your website and documents without the need for much manual intervention, speeding up the compliance process. 
Hybrid testing
Businesses that opt for hybrid testing will combine both manual and automated testing to comply with Section 508 requirements. 
Since automated testing is the fastest and easiest way and a good starting point to achieve 508 compliance, we will be focusing on these types of tools.
Section 508 Compliance Testing Tools
Web Page 508 Compliance Tools
Your web pages are probably the most important element to check if you want to meet Section 508 compliance requirements. Fortunately, there are a number of excellent tools you can use to scan the pages of your website and generate accessibility reports.
This 508 compliance tool will scan your web pages for free, identify accessibility issues, and provide you with specific, easy-to-understand instructions on how to fix them. Simply insert the page URL you want to scan, select your country, and the tool does the rest.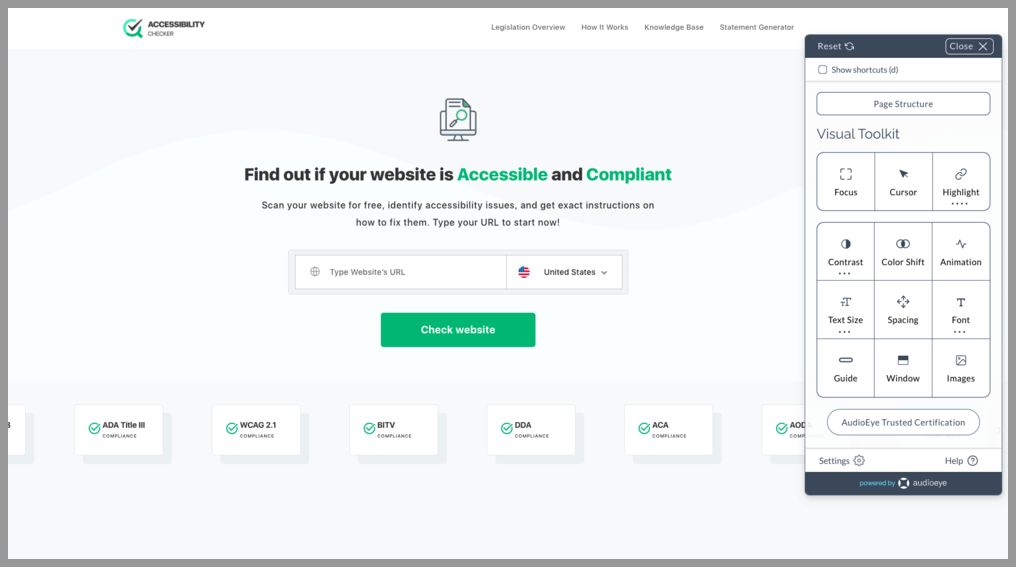 This is another popular choice among businesses looking to focus on web accessibility and Section 508 compliance. This tool uses machine learning and big data to identify issues on your web pages. Simply type in your URL and EqualWeb will scan your web page for free.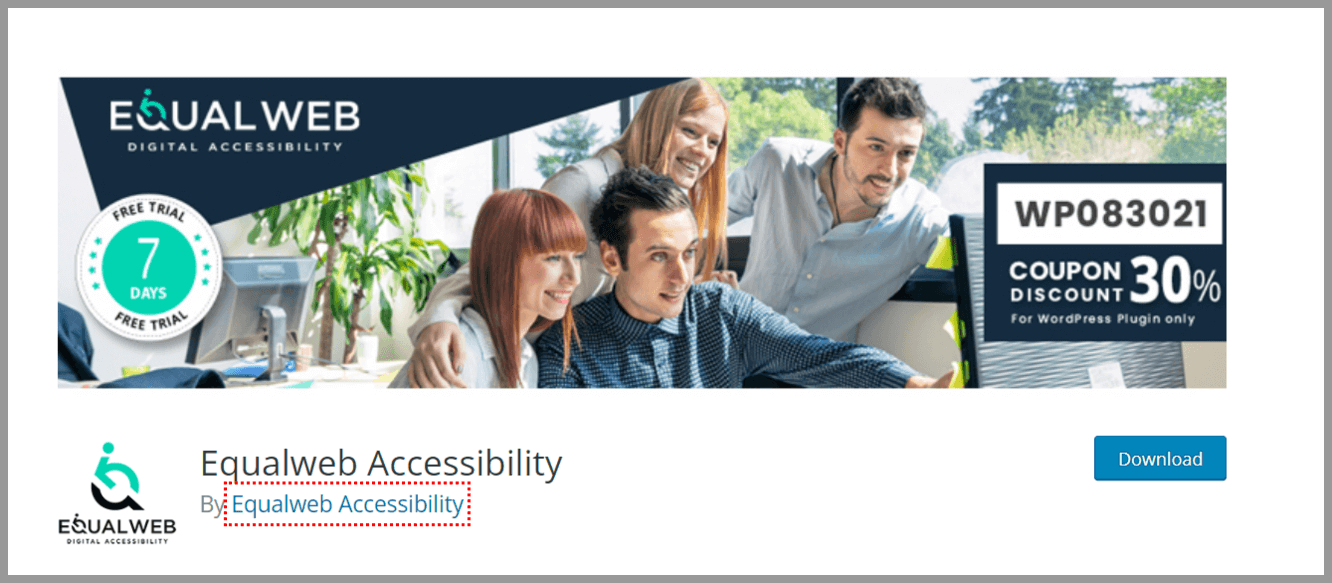 WAVE Web Accessibility Evaluation Tool
Created by WebAIM, this is a basic but efficient tool for testing for 508 compliance across web pages. All that's required is the URL of the web page you want to test. WAVE will then produce a report on the accessibility issues you need to be aware of. 

Lighthouse Accessibility Development Tools by Google
The final tool on this list is a Chrome Extension created specifically for developers. You will find the Accessibility Audit option in the Lighthouse tab of Chrome Developer Tools. Any 508 compliance issues will be displayed in the sidebar as you inspect each web page.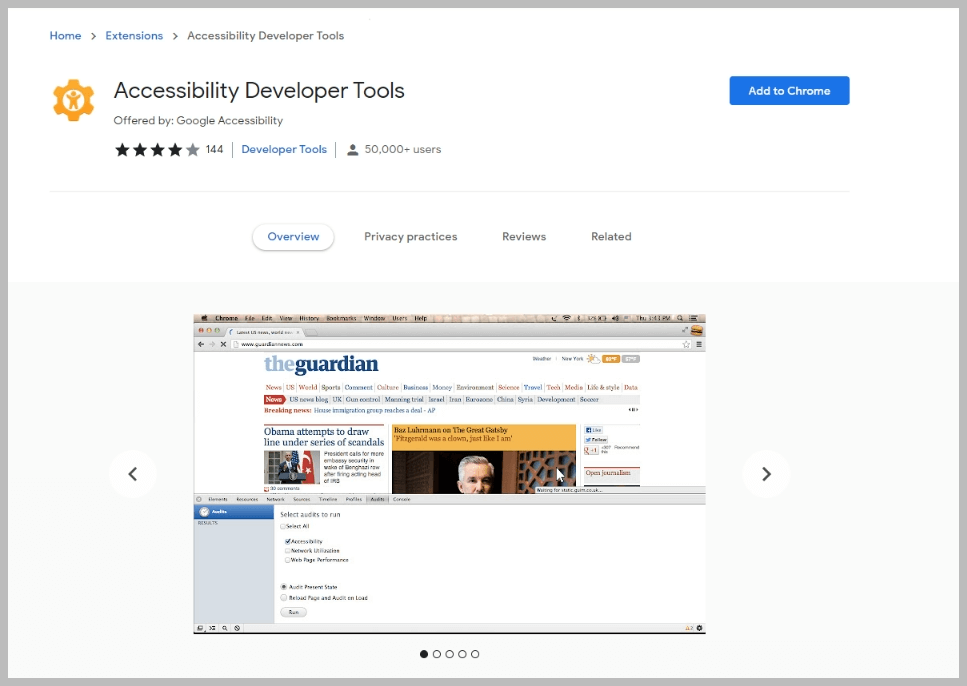 PDF 508 Compliance Tools
If PDFs are available on your website or you send PDFs as a form of communication, they need to be accessible to those with disabilities.
PDFs should be able to be read aloud by screen readers and tabbed through using the tab key.
Leverage our service to swiftly assess your PDF's accessibility within 24 hours. We ensure companies remain compliant with ADA, WCAG, and PDF/UA standards. Let us guide you to excellence.
Unlock a PDF accessibility quote in
24 hours
or less!
Take advantage of our awesome partnership deals! We'll send your PDF to several companies and get you the best quote they can offer!
Not only does Adobe Acrobat Pro check the accessibility of existing PDFs, but it also makes it that much easier to create accessible documents from scratch. The tool automates many tasks and provides you with instructions on how to manually fix PDFs that are currently inaccessible. 

JAWS
Developed by Freedom Scientific, JAWS (Job Access With Speech) can be used to test PDFs, ensuring they are accessible to the visually impaired. To achieve this, the tool uses Viz. Eloquence and Vocalizer Expressive, both of which are multilingual synthesizers. JAWS is best compatible with Chrome and Edge browsers, and Microsoft Office, and only supports Windows OS. Testing PDFs with JAWS will immediately highlight any accessibility concerns.

Tingtun Checker
This might be one of the simpler tools, but it is useful for identifying PDF accessibility issues. Simply insert the URL to the PDF you want to check and Tingtun will do the rest. 

Screen Reader 508 Compliance Tools
Millions of people are living with visual impairments, including complete blindness. Chances are, a visually impaired user will encounter your website and online content at some point, which means it should be compatible with screen readers.
VoiceOver
Developed for Apple devices, VoiceOver can be used to test whether your website, app, and online content are compatible with screen readers. Simply enable/ turn-on this native (pre-installed) tool on an iOS device and you will be able to test how well a screen reader explains your content. You can also test whether a user can utilize keyboard navigation to engage with your site and content.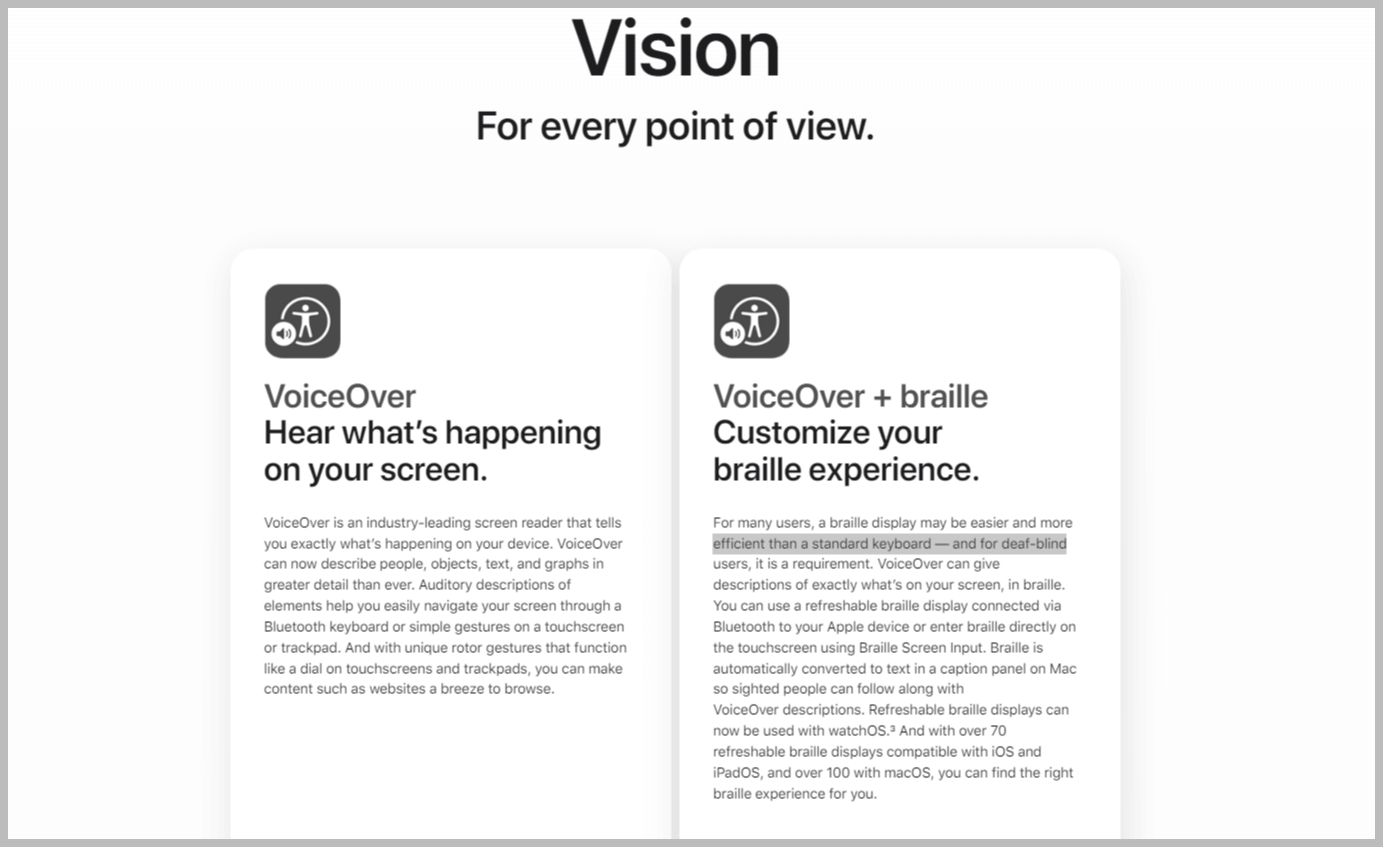 aDesigner
aDesigner was created by Eclipse to help web designers create sites and applications that are accessible to all, including those who use screen readers. Along with testing how well screen readers interact with your content, aDesigner also checks the accessibility of Flash content and Open Document Format documents (ODF). The tool will provide you with a list of accessibility errors should they be present.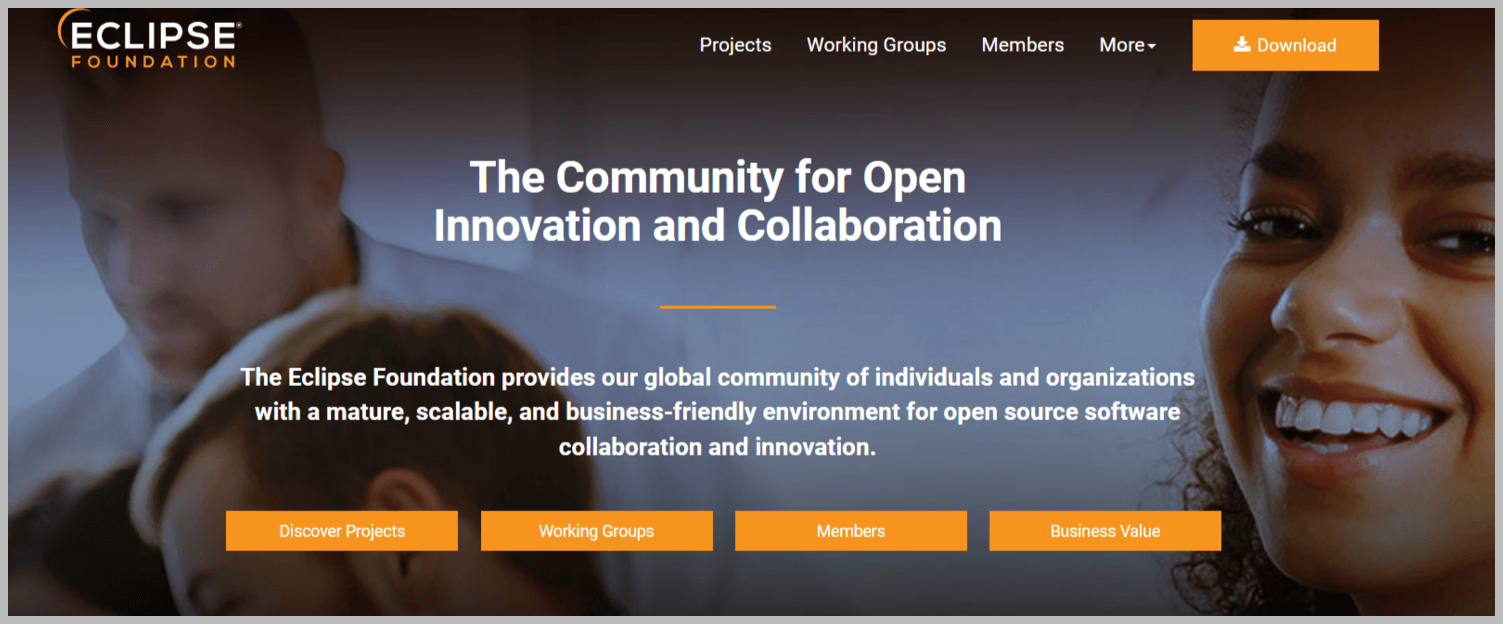 Adobe Dreamweaver
Dreamweaver is specifically for developers who are building sites and applications with accessibility in mind. The platform offers screen reader and operating accessibility support, as well as keyboard navigation, everything you need to test a site for Section 508 compliance concerns. This 508 compliance tool provides you with helpful prompts as you design.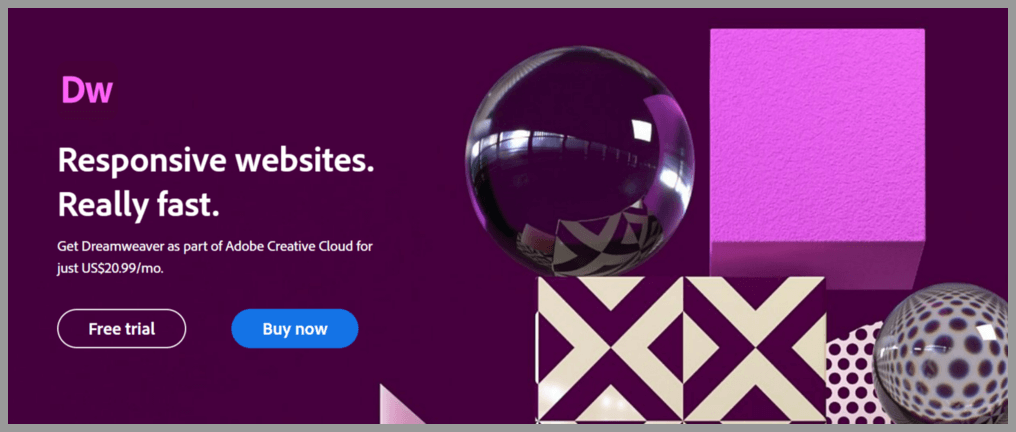 NVDA
NonVisual Desktop Access (NVDA) is a free screen reader and a useful 508 compliance tool. Download NVDA to check the reading order of any web page or document, ensuring visually impaired users have full access to your content.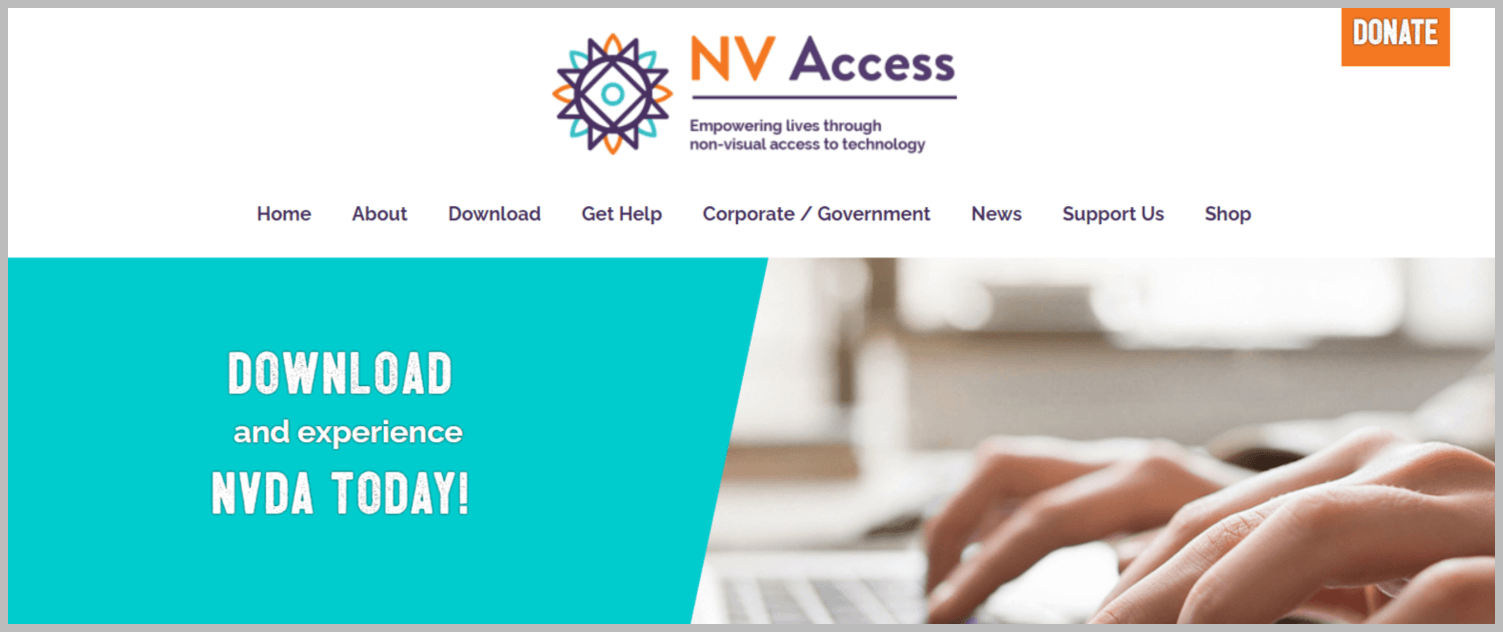 Word Document 508 Compliance Tool
While Word documents aren't used as often as PDFs for internal and external communication, these are also documents that need to be Section 508 compliant. What's more, they're the starting point for accessible PDFs.
Accessibility Checker-MS Word
This free 508 compliance tool is already built into Microsoft Word. Before you send out a Word document to employees or clients you can check for accessibility issues. Click on the Review tab to access the Check Accessibility tool.

Does Section 508 form part of the Americans with Disabilities Act (ADA)?
Section 508 and the ADA both have the end goal of ensuring equal access for people with disabilities, but they are not one and the same. Section 508 specifically applies to federal agencies while the ADA is applicable to public and private entities. It also covers physical spaces and services in addition to technology.
Do I only need to comply with Section 508 once?
No, complying with Section 508 is a continuous process. As new technology is adopted and content is created, agencies need to regularly monitor, update, and maintain their ICT to ensure continued compliance.