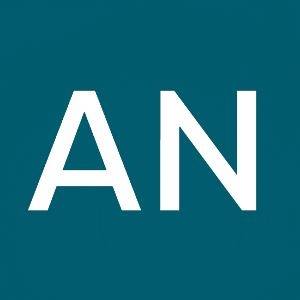 AbilityNet: Pioneers with a Global Vision
Accessibility Badges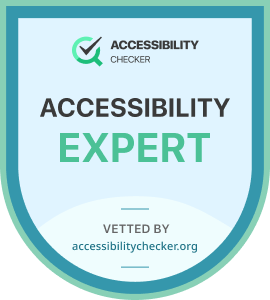 AbilityNet is a UK charity with a big vision.  
Formed in 1998, AbilityNet currently services government departments and several of the UK's biggest employers. Alongside this, the organization also offers free assistance to disabled people via phone, email, and the web. 
Today, they have over 80 employees in offices across London, all of whom believe that the power of digital technology should be readily available and accessible to everyone, including the disabled community. 
Values Worth Fighting For
AbilityNet's specialist advice services and free resources are helping build a more accessible digital world. 
They support people of all ages living with impairments and disabilities, ensuring they can achieve their goals at home, work, and in education through the use of technology.
Everything AbilityNet does is based on four core values:
Integrity. They strive to build relationships based on trust and respect through honest communication.
Inclusion. By creating an environment where everyone feels included and respected, disability doesn't need to stand in the way of someone achieving their full potential. 
Innovation. As pioneers in the accessibility space, AbilityNet can anticipate and embrace change while matching the needs of the people they serve.
Collaboration. Working in partnership helps them extend their reach and increase their impact. 
Creating a Lasting Impact Across the UK
Here is what AbilityNet is doing to achieve its goals:
DSA and HE Services. AbilityNet is currently one of the largest non-profit providers of DSA assessments, providing students with much-needed support as they pursue their university dreams. 
Free Resources. Knowledge is power, which is why AbilityNet is a leading provider of free accessibility resources and support – both at home and remote. There is also MyCompterMyWay, which is the ultimate guide to accessibility features on smartphones and tablets. 
Workplace Services. Disability inclusion in the workplace is an incredibly important topic. AbilityNet offers services that help build a more inclusive workplace for all, including accessibility training, employee support, and GAP analysis, which is geared towards recruitment and onboarding.
IT Support at Home. With the help of tech volunteers, AbilityNet is able to offer free IT support to the elderly as well as the disabled across the UK. From setting up new equipment to showing people how to stay connected to the people they love, assistance is available. 
Digital Accessibility. AbilityNet's usability experts are available to ensure websites, apps, and other digital services fully comply with today's latest legislation. Their experts will work directly with your digital team throughout the process. 
Techshare Pro. This is Europe's largest gathering of accessibility and inclusion professionals. The event is currently in its 6th year. The event is supported by brands such as Sony, Google, Atos, and more, and attendees can expect to hear from over 100 speakers. 
Tech4Good Awards. Finally, AbilityNet is also involved in the Tech4Good Awards. These awards recognize organizations and individuals who use digital technology to improve the lives of others and make the world a better place.  
How to Support AbilityNet
If accessibility and inclusion are close to your heart and you would like to get involved, there are several ways that you can support AbilityNet.
Make a Donation. Just Giving, AmazonSmile, and Virgin Money Giving are just some of the platforms you can use to make a donation. 
Become a Volunteer. Good with technology? You can also join over 300+ volunteers assisting the elderly and disabled with technology hurdles and questions. 
Become a User Tester. Do your part to make the world a more accessible place by assisting with testing services for a range of customers. User testing is a paid task and is available to approved applicants.
AbilityNet is a charity that will leave a lasting impact on people and businesses across the UK for decades to come, and it's as simple as spreading awareness, sharing knowledge, and lending a helping hand.