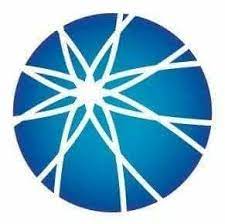 Association of University Centers on Disabilities (AUCD)
The Association of University Centers on Disabilities (AUCD) is dedicated to building a future in which everyone, including those living with disabilities, is able to fully participate in their communities.
This includes equal access to support and services linked to independence, productivity, and quality of life.
AUCD is achieving this by advancing policies and practices designed to enhance the health, social, education, and economic wellbeing of those living with developmental and other disabilities. 
AUCD University-Based Programs: A Growing Network
The network of university-based programs that AUCD currently supports and promotes consists of:
• 67 University Centers for Excellence in Developmental Disabilities (UCEDD)
• 60 Leadership Education in Neurodevelopmental Disabilities (LEND) programs
• 16 Eunice Kennedy Shriver Intellectual and Developmental Disability Research Centers (IDDRC)
• 12 Developmental-Behavioral Pediatrics Training Program (DBP)
(non-members who receive TA)
These programs are the bridge between education institutions and communities within the U.S, which is what is helping create the meaningful change AUCD is striving for. 
Some of the ways that AUCD supports this network include:
• Leading talks on social problems affecting people living with developmental and other disabilities or special needs.
• Technical assistance provision.
• Collecting, organizing, and interpreting data on network activities for the benefit of all.
• Leading talks with Congress and other agencies that are involved with programs used by the disabled community.
• Growing the network of national organizations.
Where It All Started
University-based entities for people with developmental disabilities were first authorized in Title 1, Part B of Public Law 88-164 in 1963 by President John F. Kennedy.
Kennedy was also responsible for authoring one of the most comprehensive and multifaceted reports on disability. The recommendations outlined in this report are what formed the concept of university-based facilities for people with disabilities. 
Making an Ongoing and Far-Reaching Impact
AUCD's initiatives form an integral part of their ongoing positive impact on the disabled community and society as a whole.
Some of their most prominent initiatives include:
• Act Early Network. This initiative supports the early identification of autism and other developmental disabilities. The Network is a joint effort of the Centers for Disease Control and Prevention (CDC), Health Resources and Services Administration (HRSA), the Association of Maternal and Child Health Programs (AMCHP) and the Association of University Centers on Disabilities (AUCD). 
• Public Health Practice. AUCD works to build the capacity of its public health network and encourages partners to include people who have disabilities.
• LEND Audiology Program. 10 Leadership Education in Neurodevelopmental and Related Disabilities (LEND) programs currently receive support to expand their pediatric audiology training efforts. 
• Autism Cares Network. To improve the health of infants, children, and adolescents who have or are at risk of developing autism and other developmental disabilities, AUCD created its Autism Cares Network. 
• PFP-IDE. Professional Fellows Program on Inclusive Disability Employment is another important initiative of AUCD. It provides mentorship, networking, and guidance to professionals in Kenya through an exchange program. 
Over and above these ongoing initiatives, AUCD also hosts and participates in events regularly. This includes training and research conferences, webinars, and workshops, all of which are geared towards aiding and uplifting disabled people within their communities.
You can find out more about AUCD here: https://www.aucd.org/