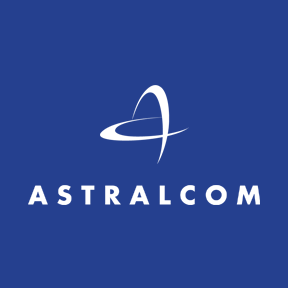 ASTRALCOM: Protecting Brands from ADA-Related Lawsuits
Accessibility Badges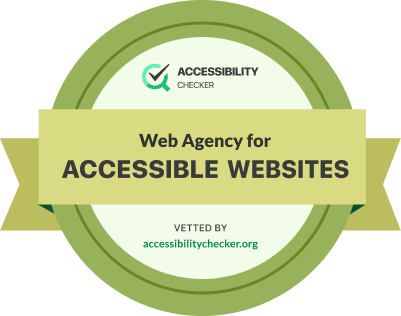 With digital being such an integral part of doing business today, it's essential to partner with professionals who can help you make the most of your online presence.
Located in Los Angeles, Dallas, and New York, ASTRALCOM has been assisting brands such as Whole Food Market, Fat Burger, Hurley, and AltaMed with multi-channel strategies for over 20 years.
This award-winning digital agency is dedicated to helping its clients grow by ensuring they're reaching all the right people online, and accessibility is a big part of this.
More and more businesses are recognizing that disability acts such as the ADA can no longer be ignored. By taking compliance seriously, brands can provide a more inclusive online experience, boost their reach, and avoid costly lawsuits – something ASTRALCOM can assist with.
Inspiring Businesses to Be More Inclusive
To create a more inclusive online arena and ensure their customers comply with the necessary Web Content Accessibility Guidelines (WCAG), ASTRALCOM has made ADA compliance a key part of everything they do.
An accessible website is one that can attract and cater to more customers, which means a higher potential for conversions. 
Along with real-time accessibility monitoring and detailed monthly reports, the ASTRALCOM team specializes in manual remediation services that serve to correct any issues that could make a site inaccessible to disabled users. 
Their remediation services ensure compliance with WCAG 2.1 AA, ADA, and Section 508. 
Additionally, legal support services are available should a client encounter ADA-related issues in the process of compliance – a service that not many other digital agencies offer. 
Taking a more proactive approach to web accessibility is how businesses can protect themselves and enhance their customer experience – it's a win-win for everyone involved.
Digital Done Your Way
Because no two brands have the same requirements when it comes to their digital presence, ASTRALCOM offers a wide selection of services – from single tactics to multi-channel strategies.
Here are the services that you can take advantage of to power up your business online.
Customer Acquisition
Competition is fierce online, regardless of the sector you operate in, which is why it's essential to have the right customer acquisition tactics in place. ASTRALCOM specializes in search marketing, display advertising, and social media advertising. These tactics are specifically tailored to your audience as well as budget, ensuring your brand reaches more of the right customers more often. 
Content Strategy
We are bombarded with content every day, making it even more important to create content that is unique, optimized, and personalized. ASTRALCOM helps businesses create and promote content that is more engaging and inspires people to take action. Along with digital content, this diverse team can also assist with print media design.
Conversion Marketing
Getting potential customers to notice your brand and visit your website is just the first step, now you need to get them to convert. The development of accessible websites and conversion landing pages is another area of expertise at ASTRALCOM that's geared toward boosting sales and revenue. And to ensure optimal performance throughout the year, metrics and data intel services can be added to the mix.
If you're ready to reach more customers and are interested in partnering with professionals who know the ins and outs of website ADA compliance, get in touch with ASTRALCOM here.