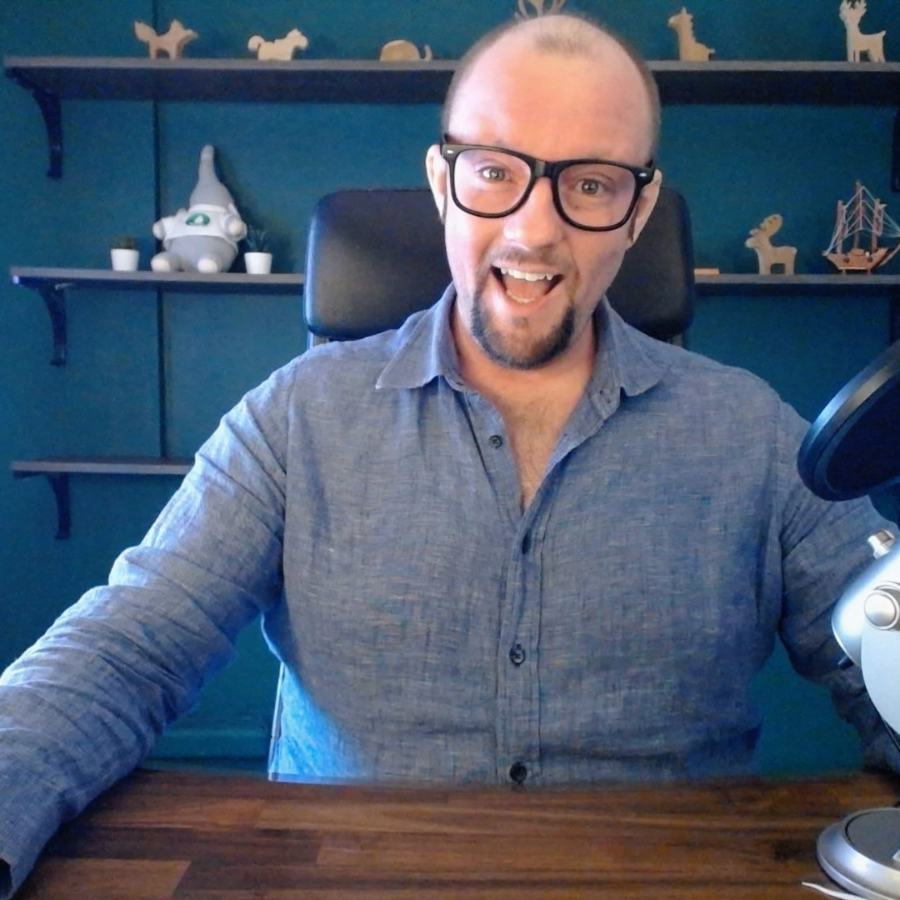 Carl Heaton – Head of UX/UI at True Digital World & Founder of H&H Works – Product Consultancy
Accessibility Badges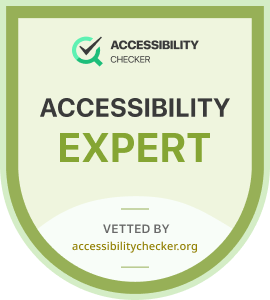 With 20+ years of experience in the design industry, Carl brings a wealth of CX/ UX knowledge to projects & teams. Carl has worked with companies including the United Nations, Adobe, Thomas Reuters, Facebook & the National Bank of Canada. 
Carl's passion for accessibility at the core has led him & his teams to create many successful inclusive products & services. He is well known as an industry expert in Accessibility and the founder of Web Courses Bangkok – Thailand's first fully accredited tech training center. 
Through his consultancy H&H Works, Carl recently help design a fully accessible Direct Brokerage app for the National Bank of Canada and has since been asked to consult on other Fintech and Banking products. 
Currently, he is head of UX/UI at True Digital World. True Corp is one of Thailand's biggest communication companies and he is hard at work implementing accessibility and inclusivity processes within the various products under his care. 
Carl believes that everyone should be able to have a smooth experience when accessing products and services from any platform. 
Accessibility Goals
The truth is, we all know accessibility is good, needed and important.

The question now is, how do we implement accessibility best practices in our design processes from the start? 
It is here where my goals are focused. I want to educate product teams on how to implement accessibility from ideation through to post launch testing. Here is a breakdown of those goals:

1. Show how easy it is to implement accessibility into daily routines 
2. Highlight the best accessibility full-stack of tools teams can use
3. Coach teams on how they can document better for better dev implementation
Achievements
UNESCAP global site UX/IA architect – Designed the UX and Information Architect for the re-design of this huge site. Happy to report, 10 years on, my structure has helped more people find what they needed o this important global site. 
Inclusivity in Business Amabassdor – Representing the UN at a Business Inclusivity workshop in Manilla. 
Bringing accessibility to Banking – Designed one of the first accessibility-focused banking apps for a challenger bank from the UK.
National Bank of Canada Direct Brokerage App – Designed and implemented the accessibility documentation process for this amazing project. 
Numerous public speaking events – focusing on showing how product teams can implement accessibility ideation techniques, documentation processes, and automated/manual testing plans.
Founded Thailands first full accredited tech school – providing world-class tech training in design, development, marketing, and photography for over 13 years to people from all over the world.
Expat of the year – voted by piers and other entrepreneurs for my work with my school and for supporting numerous local charities.
Motto and mission
My motto is that "answer the right questions, from the right people at the right time".

Mission: "Shape better digital products and teams by building confidence around inclusive design processes"