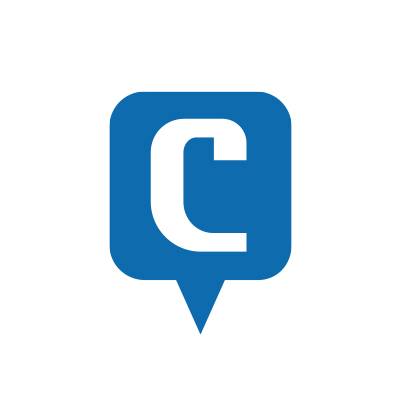 Coalition Technologies: More Than Your Average Web Design Agency
Accessibility Badges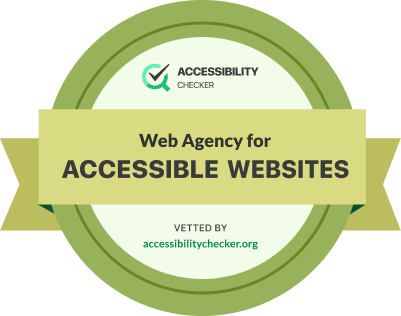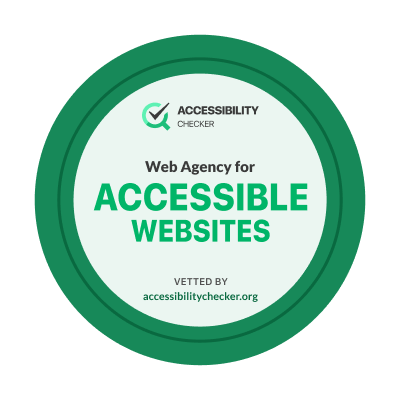 If you're running a business in the United States and want to upgrade your website experience, Coalition Technologies is an ideal partner. 
Countless businesses are sitting up and paying attention to the latest ADA rulings by the Supreme Court and Coalition is here to help them navigate the next steps.
This is not just another web design and development agency – this is a team of experts that is passionate about not only creating beautiful, optimized websites, but sites that cater to the needs of all users, regardless of ability.
When it comes to accessibility, Coalition Technologies assists from start to finish. An initial audit of your website helps identify any compliance issues you need to be aware of before the team gets to work on correcting them, getting you to a compliant status. 
Helping businesses maintain their ADA compliance status is also a part of their offering.
A Top-Rated Accessibility Partner
Coalition Technologies is currently ranked as the number one Google search engine optimization firm.
Along with this, the organization has received a number of excellent ratings from customers across leading review sites, including Clutch, Google, and LinkedIn, further emphasizing their capabilities.
Here is some of what past customers have to say about their experience:
"Our company averaged 1 million dollars per year, and I was comfortable with that result, compared to our size. The work done by Coalition probably accounted for 25% of my business." – Crisis Recovery Agency

"Working with Coalition Technologies has been a great experience! We are a small business and this is our first time working with a company like Coalition. They have been so helpful and patient with explaining how everything works. They have exceeded our expectations and we enjoy working with them!!" – Jennifer Brill
"I was really nervous about hiring a custom developer for my site, but I found Coalition on the Magento Partners page, so I thought I'd give them a shot. I couldn't believe how quickly they got the site done, and how great it turned out. They really listened to all of my strange demands and put together something that was even better than I had pictured in my own head. I can definitely say that I would use their services again." – David K.
When looking at the Coalition Technologies portfolio, you will also see that they've worked across a variety of industries, including sports and leisure, retail, wellness, and more.
Services to Shout About
If you value the customer experience and rely on and want to grow your online traffic, here are some of the services you can take advantage of when partnering with Coalition Technologies:
Accessible web design and development. Your website is often the first interaction that a customer will have with your brand. Coalition is here to make sure it's a good one using the latest accessibility best practices and WCAG standards. And if you have an app or would like to build one, they can assist with that too. 
Search engine optimization (SEO). The vast majority of potential customers will find your business via a search engine, making SEO essential. Coalition will take care of every aspect of your SEO campaign to increase your reach as well as your profitability.
Pay per click (PPC). If you want to drive even more targeted traffic to your site, Coalition, a Certified Google Premier Partner, can also assist with paid traffic campaigns. 
Social media and email marketing. There are a number of ways you can reach your target audience, with social media and email being two of the most effective. Just another area that Coalition specializes in.
There's no getting around it – your customers expect an excellent online experience, even if they're living with a disability. Whether you're just making some updates to your site or building a new one, accessibility should be a critical part of your project.
Coalition Technologies is making their mark in the accessibility space by building a more inclusive online world for customers globally, and they can help you do the same.