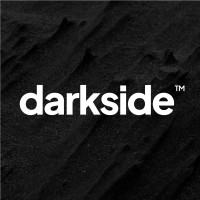 Darkside: Charting A Course In Accessible Strategy & Design
Accessibility Badges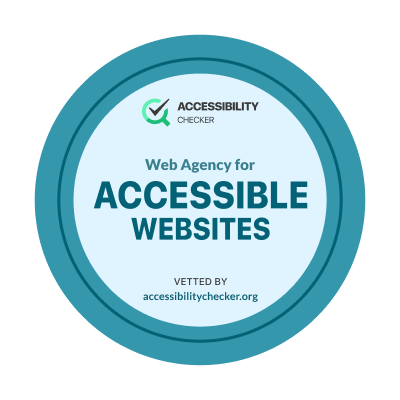 Using accessible strategy, design, and implementation Darkside Design helps make your brand the obvious choice for your ideal customers. 
This remote, digital design agency works with brands across the globe, with accessibility being a core part of everything they do. 
Founded in 2021, Darkside has fast become a preferred strategy and design team for companies of all sizes. 
Some of the brands they have worked with to date include Elephant Organic Tea, Vulkov, Nutrje Vitamin Gummies, Searcle, and Terra Wholefoods.
Going Beyond the Brand Basics
At Darkside, they understand that a brand is more than just colors, a logo, and a catchy slogan. 
Building a successful brand means focusing on premium positioning and ways to attract customers in a way that appeals to them. This means it's also become essential to take accessibility into consideration when building a strategy and creating designs. 
Darkside removes the need to try and figure this all out internally by offering their in-depth knowledge and skills to clients. 
If you want to prioritize accessible strategy and design, Darkside uses a 3-step process:
Strategy.

Instead of simply devising a strategy for you, Darkside takes a different approach. Strategy workshops help build your brand's foundations, ensuring everyone has a deep understanding of what you want to achieve and who your dream customers are. 

Design.

Next, the team will get to work on two visual directions for your brand, which include elements like colors and logos.

Implementation.

Once they receive your approval, you'll receive all your design elements, including all the original artwork and files. You will also receive a brand strategy document that ensures you know how to make everything fit together online. 
As a Darkside client, your brand strategy document will include:
Purpose, Vision, Mission, and Values.

Your target audience profiles.

Your positioning/difference.

Personality.

Tone of Voice.

Story and Message.
A Step Further
If you are just getting started online or your brand needs a refresh in order to appeal to a wider audience, including any disabled customers, Darkside can also assist with the following
Web design

Landing page design

UX/UI design for apps

Animation & motion design

Stationery like business cards and letterheads

Templates for PowerPoint, Google Slides, or Keynote

Social media profile pics, header images, and templates

Copywriting
You can find out more about the Darkside team and their projects here.