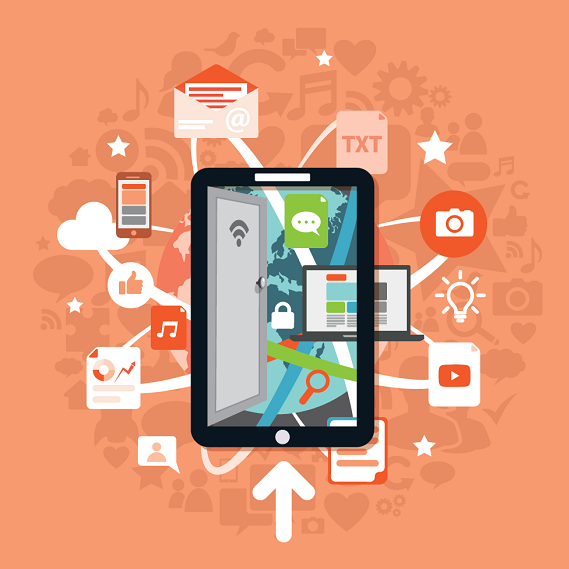 David Banes: Inclusion Through Technology
Accessibility Badges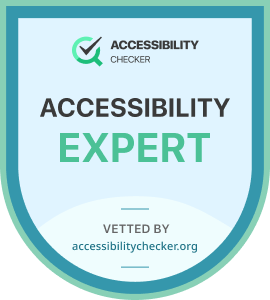 Founded by David Banes, David Banes Access and Inclusion Services is a name well known across the globe, but even more so in Qatar.
The organization specializes in developing services that ensure people living with disabilities are digitally included, with a strong focus on the policy framework required to sustain this. 
Prior to taking up this post in Qatar, David spent time teaching children with special needs and spent some time as the principal of a school. From there, he took to working in the digital inclusion space within Europe and the UK as the Director of Operations and Development for a UK NGO, which is what led him to where he is today. 
David's main goals are to contextualize assistive technologies, transfer knowledge and skills across communities, and develop a policy framework that protects the rights of disabled people across Qatar and other parts of the world. 
Spreading the Word on Digital Inclusion
David Banes Access and Inclusion Services is working towards a more inclusive society by focusing on the following: 
Consulting
By offering guidance and advice, the organization aims to further the access ecosystem within communities across the globe. 
This ecosystem is made up of interdependent actions such as general awareness, assessments of needs, the provision of applicable solutions, training, and accessible design and support, all of which can make the greatest impact possible. 
David Bane's consulting services are currently used by companies in the UK, Europe, Africa, and the Middle East. 
Some of the projects he is currently working on include:
Provision of Inclusive Education for Refugees. As a member of the Build Back Better project, David has been able to identify technologies and processes that can effectively deliver mobile eLearning opportunities to Arabic-speaking refugees. 
Supporting Mobile Libraries in Zimbabwe. This project involves the provision of open-source technologies for people with little to no vision as well as accessible books and online materials. 
Supporting Entrepreneurs in Uganda. By working with a group of disabled people in Uganda, David was able to help them develop their business plans for social enterprises. The main focus was to find ways to acquire donations and raise their profiles through social media activities. 
Development of Maker Communities for Low-Cost Assistive Technologies. By gathering information and designs, David aims to facilitate the creation of social enterprises that will develop and distribute low-cost aids and appliances in communities. 
Development of AAC and AT Services in Pakistan and the Middle East. Over the last year, David has been involved in several advisory visits to Pakistan and the Middle East, with the aim of identifying sources of support, barriers, and solutions to these barriers. 
Research and Development
For several years now, David has been involved in a series of research projects, some of which have been published, with the hopes of the outcomes being transferred into products and services that assist the disabled. 
Using accessible surveys, focus groups, user testing, and general interviews, David has been able to influence and assist various NGOs, public bodies, and private companies across the world.
Training Opportunities
Along with consulting and research services, David also offers training opportunities related to access and inclusion services. 
His most popular course is Foundations in Assistive Technology 2017, which provides a broad introduction to the use of technology to support the disabled community. Attendees will learn more about what technologies are available, what support is required to use them, and how to match technology to the needs of the end user. 
The course is accredited by the Dublin Institute of Technology and graduates will be awarded a Certificate of Professional Development (CPD) from DIT following attendance of the course and completion of a post-course project.
Other courses on offer, include:
Accessible Mobile Technology

Supporting communication needs through technology

Supporting people with Autism through technology

Supporting People with Dyslexia through technology

Developing Inclusive and accessible Higher Education for students with a disability

Developing policy to meet the needs of people with a disability

Supporting people with vision loss through technology

Free and Open source solutions for people with a disability

Accessible Design of Websites and Documents 

Universal design for Learning

Meeting physical needs with technology

Research and Innovation in Accessible technology

Access for Persons with Disabilities in Meetings, Workshops, and Conferences

Best Practice in the Employment of Persons with Disabilities

Best practice in the Education of Persons with Disabilities
Bespoke training is also available to interested organizations.
You can find out more about David and how to contact him on his website.