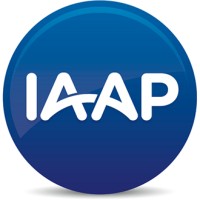 International Association of Accessibility Professionals (IAAP)
Accessibility has become a prominent consideration across multiple industries in businesses of every size, which is why the International Association of Accessibility Professionals (IAAP) is working hard to promote and improve the accessibility profession.
In essence, the IAAP aims to make it that much easier for businesses to realize the importance of and prioritize accessibility and inclusivity.
The IAAP currently has two main initiatives:
SB4All
SB4All is made up of strategies and resources that are curated and maintained by disability advocacy groups. These resources are used to guide organizations on their journey to including more of the disabled community in what they do. 
SB4All criteria help measure whether an organization has correctly implemented a sustainable and detailed plan to address accessibility and inclusion of customers, employees, and job applicants with disabilities. 
SLiA Taskforce
The SLiA Taskforce is a small group of Subject Matter Experts (SME) exploring the development of a Strategic Leader in Accessibility (SLiA) and associated professional development resources. IAAP is always on the lookout for dedicated members to help achieve the goals of the taskforce. 
Becoming an IAAP Member
The IAAP is the only global accessibility professional association that exists today and anyone from beginners to expert accessibility experts can join. 
Through inclusive design and the creation of accessible spaces, products, content, and services, the IAAP ensures that nobody is left behind, regardless of ability. 
An IAAP membership is ideal for individuals and organizations working across various sectors, including the private sector, educational and government institutions, and non-profit organizations.
Memberships options include: 
• Professional
• Professional Emerging & Developing Economies
• Student
• Corporate
• Nonprofit, Government and Education (NGE)
• Expanded and Tailored Memberships
Some of the key benefits of becoming an IAAP member include:
• Professional certification discounts
• Unlimited access to IAAP's networking platform
• Professional education and topic-specific webinars
• Continuing accessibility education credit (CAECs) options
• Digital membership badge
• Career center and membership directory access
• M-Enabling Summit discounts
• Volunteer committee and task force opportunities to build your resume or give back to the accessibility profession
IAAP Professional Certifications: What's On Offer
An IAAP certification highlights your commitment to the accessibility sector and profession, as well as the disabled community. 
Each certification is designed to demonstrate your specialized knowledge, skills, and experience within the field of accessibility. 
Certification options include:
• Certified Professional in Accessibility Core Competencies (CPACC)
• Web Accessibility Specialist (WAS)
• Certified Professional in Accessible Built Environments (CPABE)
• Accessible Document Specialist (ADS)
• Certified Professional in Web Accessibility (CPWA) Designation
Organizational certification discount packages are available. 
In terms of general educational opportunities for accessibility professionals, that is available too. 
From beginner to expert levels, professionals can take advantage of online and in-person workshops and events. You can find out more about these events on the IAAP website or by subscribing to their monthly and weekly newsletter. 
The IAAP is another organization that's taking giant strides to assist the disabled community across the world. Any professional interested in expanding their knowledge in this field is encouraged to find out more about their certifications and events.