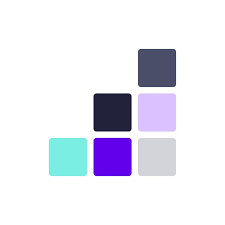 Accessibility Badges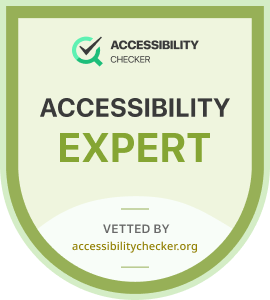 The Inclusively workforce inclusion platform was created to help employers unlock the value of hidden talent, while also empowering them with accommodation insights, training, and support.
Building upon the values of accessibility, transparency, equity, and empathy, Inclusively aims to remove the barrier between the disabled community and employers, creating a mutual benefit. 
Along with job seekers gaining equal access to employment opportunities, employers also obtain access to a network of nonprofits and training programs designed to support diverse talent. 
Let's take a closer look at how the platform works. 
Inclusively for Job Seekers
Inclusively helps personalize the job search for disabled candidates by connecting them to employers committed to inclusion and team diversity. 
As a candidate, you can complete a free profile on the Inclusively platform, which includes your education, skills, accommodations, and work experience. From there, you are able to find and connect with potential employers. 
The platform is also set up to provide candidates with personalized job matches based on their skills and experience. 
There is even an engaging community portal available to candidates seeking support. 
Inclusively for Employers
Inclusively is ideal for employers looking for essential accommodation insights as well as access to training, support, and untapped talent. 
The below solutions make it easy for employers to adapt their existing processes to ensure inclusivity is at the heart of their workforce. 
Accommodation insights. Using the Accommodations Analytics Dashboard, employers can easily see which accommodations are requested most often. This way, you have a better understanding of the needs of today's top candidates as well as your existing employees.
Access to job seekers and top talent. Source the best candidates for your positions and projects through the Inclusivity network of partners and advocates. 
Training. Access the tools you need to incorporate accommodations into your hiring process with Inclusively's extensive training modules. Core competency training and advisory sessions are also available.
Ongoing support. Custom launch and adoption strategies can help employers improve existing processes, establish the right KPIs, and scale accessibility across their organizations. Inclusively offers ongoing support to assist in the formation of more diverse teams and inclusive cultures. 
Inclusively for Advocates
Career coaches, employment specialists, counselors, job developers, and caregivers can also benefit from the Inclusively platform. 
By signing up for a free account, you can join the Inclusively network of inclusive employers and work directly with candidates to improve employment results. This includes working with candidates on their resumes and helping them prepare for interviews with the right companies. 
Advocates can also sign up for notifications about new job postings as well as candidate activity, ensuring ongoing support. 
Reports are available too, giving you insights into candidate activity and allowing you to improve your support processes. 
One Front Door, Open to All
Inclusively is making a notable difference within the disabled community by simply creating awareness about accessibility and removing barriers between employers and talented candidates.
You can find out more about this platform and the ongoing efforts of the Inclusively team on their website: https://www.inclusively.com/