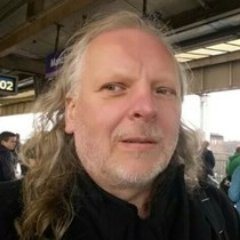 John Popham: A Legacy Steeped in Inclusion
Accessibility Badges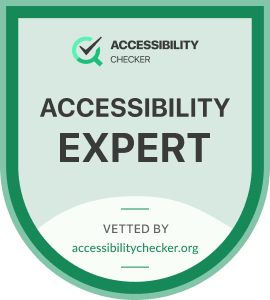 Dubbed the internet evangelist, John Popham made his mark in the digital arena by promoting stories of achievement and encouraging more inclusion online. 
Even though he passed away in 2020, his legacy lives on.
John gave a voice to people who previously didn't have one, which is why his name is well known within the disabled community.
A Career to Be Remembered
John's career started out in Nottingham where he spent time working on various community projects. 
He then made a move to Leicester City Council where he continued his development of programs that would end up influencing national and European policymakers – this was just the beginning of the influence he would have.
When it came to Twitter and other social media platforms, John was an early adopter. He saw these platforms as an opportunity to not only connect with others more easily but as tools that could be used to do good.
He quickly became a fan favorite on Twitter and found his calling as a social videographer, social media consultant, and digital storyteller.
His core message was for more people to use platforms like Twitter to communicate, share their stories, and include more people in important discussions, regardless of ability.
Using his talents, John amplified his support of the most vulnerable people in our society, emphasizing the importance of public services.
One of his most notable efforts was his campaign to offer free Wi-Fi in hospitals, which was implemented.
Following John's passing, it became clear just how big a difference he made throughout his life. A tribute account has been set up on Twitter and his work will be continued by his wife Portia.