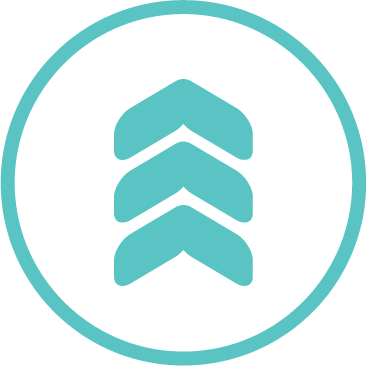 Oneupweb: Making Websites More Enjoyable for More People
Accessibility Badges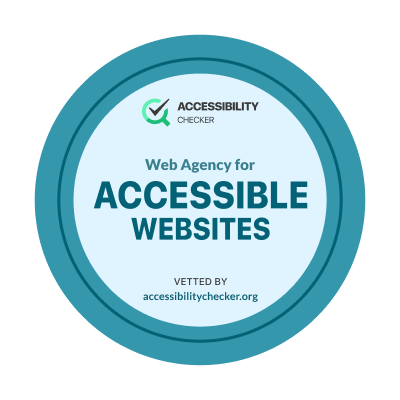 When it comes to web accessibility, businesses can no longer afford to be behind the times, and this is what Oneupweb wants to prevent.
Every Oneupweb developer, designer, and content specialist is an expert on WCAG as well as the Americans with Disabilities Act (ADA), ensuring every project has accessibility at its core. 
For the past 20 years, Oneupweb has been working to cater to the needs of all online users, creating a more engaging and enjoyable digital experience for all. All the while, helping businesses stay compliant to avoid unnecessary legal issues and brand damage. 
Some of the brands Oneupweb has worked with to date include Boston College, The Barre Code, Dingeman and Dancer, Mr. Handyman, Alamo, and more. Their client case studies are proof that this team knows their stuff when it comes to websites and the digital space. 
Web Accessibility Agency vs. Tools
While web accessibility tools will always have their place, Oneupweb believes in a more personalized approach. 
Working with a team of accessibility experts is more efficient – it allows you to add new features to your site without worrying about whether they're accessible or not.
What's more, working with a web accessibility agency means you generally also get access to more than just designers and developers. 
With agencies like Oneupweb, you can also benefit from inbound marketing strategists, content experts, and more, providing you with a more holistic solution. 
An Engaging Online Experience for All
If your organization could use more support in the realms of web design, development, and accessibility, Oneupweb is a tried and trusted agency.
Here are the core website services that they currently offer:
Accessible web and graphic design. When you make your designs and its content accessible from the start, you're automatically connecting with a wider audience. The Oneupweb team makes a point of staying up to date with the latest UX and accessibility best practices so that you don't have to. 
Accessible web development. A site's functionality determines whether your users have the best possible online experience. Oneupweb creates intuitive desktop sites and mobile apps that cater to the needs of all users. They're also compatible with assistive technology, ensuring visitors can engage with your site or app in a way that works for them. 
Usability testing and research. And to ensure ongoing positive growth and performance, Oneupweb also offers usability testing and research. This way, you can easily identify the pain points of your customers and cater to them, resulting in more conversions more often. 
Oneupweb is an agency that's doing its part to change our online world to be more inclusive, making them an ideal accessibility partner for any business that's looking to do the same.