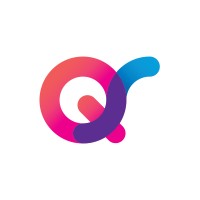 Qode Space: Tech Solution Seekers with a Purpose
Accessibility Badges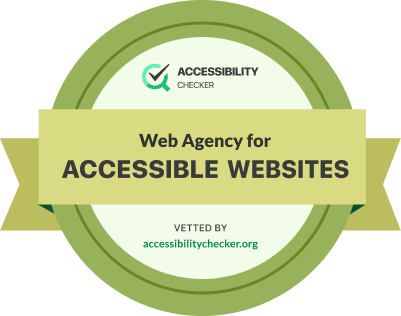 If there's one thing that Qode Space gets right, it's developing world-quality tech solutions that focus on the community. Because when your community is happy and feels included, your business benefits too.
The Qode Space team is made up of some of the most knowledgeable and skilled individuals who aren't averse to taking on the toughest tech challenges, all the while achieving consistent, quality results. 
They also understand the importance of inclusivity in a world where isolation isn't a foreign concept, which is why web accessibility is a core part of every project they undertake. 
Drugan Beauty, Hotcakes Bakes, Odells Shop, and L'agence are just a handful of the most notable clients they've recently worked with, backed by partners like accessiBe, Rise AI, Klaviyo, PageFly, and BoostCommerce.
Quality, Community, Purpose
The team's 20+ years of combined experience in the industry makes it possible for them to provide an array of services, all of which take web accessibility into consideration. 
This ensures their customers are able to cater to all their customers in the most personalized way possible, regardless of ability.
Platform Migration
A platform that works for one business, might not work for another. If you're thinking about migrating your website, Qode Space can assist, taking the stress out of the process and ensuring minimal downtime. Some of the platforms they specialize in include WordPress, Shopify, Magento, WooCommerce, and BigCommerce. They can also assist with content, image, and data migration. 
Website Redesign
For businesses with existing websites who are looking to rebrand or realign their brands with a new strategy, web redesign services are also available. This includes adding a new theme and functionality, and improving the user experience – accessibility is a key consideration during this process. Qode Space uses a manual remediation process to ensure clients comply with the latest web accessibility standards. 
App Integration
It's not always easy to keep up with the latest technology, which is why app integration is another service offered by Qode Space. Whether you're looking for a custom-built app or want to integrate apps with your existing site, the team can assist. 
Theme Development
Want a new look and feel for your website? Choose between a custom Quick Theme, which will get your site up and running faster, and a Qore Theme, which includes a mega menu, pre-order integration, custom swatches, and SEO. 
Site Audit
If your site simply isn't attracting enough traffic or you're not getting the leads you were hoping for, a site audit can help. Qode will look at your site's current performance compared to industry standards and your competitors to devise a way forward. Your current web accessibility status will also be considered. 
Over and above these services, the Qode Space team also offers exceptional ongoing support in the form of guided training, technical roadmap planning, third-party vendor connections, and flexible plans. 
Think Qode Space might be the web design and development team for you? Visit their site to find out more.