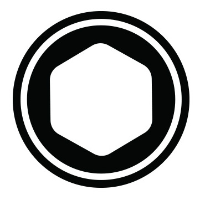 Specbee: Accessibility Compliance the Drupal Way
Accessibility Badges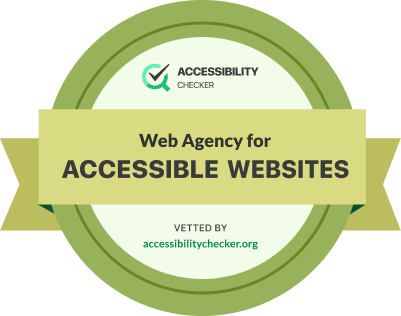 Based in Atlanta, Specbee has been helping clients achieve their digital ambitions since 2015.
Specbee prides itself on striking a balance between high-quality development and affordable pricing models, making them a top choice for businesses of all sizes across various sectors.
Scania, Ericsson, Georgia Tech, Flipkart, IEEE, and Abaco Systems are just a few of the brands that have chosen to work with this 60-strong team to date.
Another aspect that really sets Specbee apart is that they're specialists – Drupal specialists to be exact.
By focusing on and understanding the intricacies of one platform, this development team is able to offer superior accessible design and development services. 
In fact, Specbee's team of Acquia Certified Professionals is one of the world's top contributors to the Drupal project.
They've also been dubbed one of the world's top web development companies by GoodFirms and Clutch Platform. 
A One-Stop Drupal Shop for Accessible Websites
From Drupal design and development to theming and UI/UX services, Specbee can help businesses create more inclusive and engaging online experiences for customers.
As a Drupal client, you can expect the following:
A website that meets your business needs and complies with accessibility standards
If you're searching for feature-rich Drupal solutions that meet the needs of your business as well as those of your clients, Specbee can assist. 
Specbee's custom web solutions ensure that all clients have full access to your site's content and functionality, and manual website remediation is a big part of this. 
With a thorough understanding of the Website Content Accessibility Guidelines (WCAG), the team can easily identify and correct accessibility issues on your existing site or assist with the development of an accessible site from the start.
Efficient migrations and customizations
Migrating your existing website to Drupal is also an option. This will automatically provide you with more customization and 3rd party integration options that can further enhance your website's functionality. 
Ongoing support 
Should you decide on an enterprise-level maintenance and support plan, you have the option to contact the Specbee team at any time of the day or night, ensuring your site is always functioning optimally. 
The Specbee team is also available to guide your team on how best to utilize your new website and continue creating a memorable online experience for all users. 
If you would like to find out more about Specbee's projects and how they can help your business create an accessible experience on the Drupal platform, visit specbee.com.