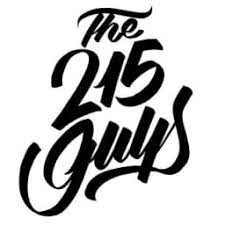 The 215 Guys: Damn Good, Accessible Websites
Accessibility Badges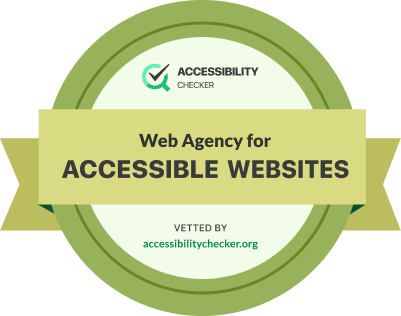 This accessibility-pro, food-loving web design team is based in Philadelphia and has worked on over 500 websites to date.
From small to medium-sized businesses and even entrepreneurs, The 215 Guys are always ready to lend a helping hand to companies that want to create a more inclusive digital landscape for their customers and society as a whole.
Starr Restaurants, OCF Realty, 2SP Brewing Company, Tri-State Waste and Recycling, Old City Coffee, and Temple University are just a handful of the brands they have assisted to date.
At The 215 Guys, it's not just about building dam good websites, it's also about building lasting and memorable relationships with each and every client. They aim to be active partners in your digital brand-building initiatives. 
 Building Websites with Everyone's Best Interests at Heart
This trusted group of website developers loves bringing brand stories to life online, all the while enjoying a good meal with their clients.
The 215 Guys also understand and appreciate that society is made up of people from all walks of life, many of whom are living with disabilities.
For this reason, they take a manual remediation approach during the website development process, ensuring every T is crossed and every I is dotted in terms of ADA and WCAG requirements before a site goes live.
A compliant website is an inclusive one, which means your business is doing its part for all customers, not just some.
Clean, Clear Digital Solutions That Work
When it comes to building your brand's online presence, The 215 Guys like to keep things simple. 
As a customer, you can benefit from the following services:
Accessible Web Design
If you're looking to build a website that's a true representation of your brand, this is the team to contact. WordPress is the preferred CMS at The 215 Guys, which means the design and functionality options are endless. What's more, WordPress websites are easier to manage, especially with the right guidance from experts. Once your site is live, you will receive the training you need to update and manage your site as you see fit. 
Accessible eCommerce Web Design
Creating an online store is a little more intricate, but no challenge is too big for this experienced Philidepian development team. If you would prefer to stick to WordPress, Woocommerce will be used to set up a fully-functioning online store for you – Shopify is another option. Your customers are kept top of mind during the development process, ensuring they have the best possible shopping experience, regardless of ability. 
Search Engine Optimization
A dam good website will only get you so far – you also need to make sure the right customers can find you. This is where search engine optimization (SEO) comes in. The 215 Guys are results orientated and understand the intricacies of search engine algorithms, which means they know how to get your site in front of the ideal people.
Website Maintenance
Not all businesses have the time and resources required to maintain their websites, which is why maintenance services are on the menu too. The 215 Guys team will make sure your website is always working like a well-oiled machine by managing updates and checking your site for accessibility compliance issues on a regular basis.
In closing, if you're looking to work with a fun group of talented individuals with a taste for good food, get in touch with The 215 Guys here.