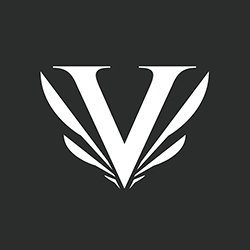 Visceral: Visionaries Out to Change the World
Accessibility Badges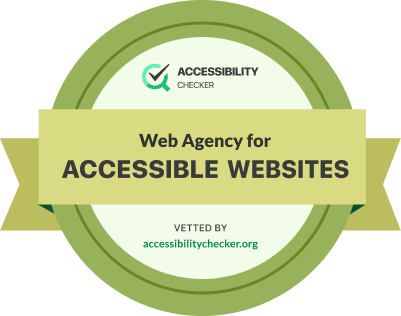 As Visceral moves into its 17th year of business, it continues to stand by its vision of helping brands create experiences that challenge the world to be a better place. 
With a strong focus on social good, Visceral regularly works with health trailblazers, nonprofits, educators, philanthropists, and conservationists. 
Everything the Visceral team does is fueled by intention, a passion for new ideas and approaches, and a desire to change the world. 
Some of the brands that this pioneering team has worked with to date include the Parker Institute for Cancer Immunotherapy, the Schmidt Ocean Institute, Carbon Action Alliance, 1400 Degrees, and more. 
Shaping the Future with the Help of Technology
Visceral follows a four-step process when taking on new projects to ensure their clients walk away with a product they can be proud of.
Discover. The first phase is where a foundation is built through engaging discussions. Along with stakeholder engagement, audits, workshops and research is conducted to gather all the information necessary to move to the design phase.
Design. During the design phase, the team works to shape the user experience, which would include catering to disabled users through accessible design. Even the Visceral website is fully accessible and compliant, which is a testament to their dedication to inclusivity. Developing mockups and a content strategy is also part of phase two.
Create. Now the Visceral team can move on to the creation of your website, which includes accessibility, responsiveness, and search engine optimization, ensuring as many of the right visitors can find your site as possible.
Activate. The final phase of the process involves the activation of your new website. Along with taking your site live, the Visceral team will train your staff, provide you with brand guidelines, and offer ongoing support if necessary. 
Here are the specific services that are offered by Visceral:
Strategy. If it's community engagement and growth that you're after, Visceral can assist. 
Design. Creating a smooth and engaging online experience is what the Visceral team excels at. However, print and publication design services are also available.
Development. Once the user journey is finalized, Visceral can assist with the development of responsive, accessible websites in WordPress or using HTML, CSS and JavaScript coding. Analytics and CRM integration are also offered.
Content. To complete the online experience, Visceral provides content services, including search engine optimization, copywriting and online messaging.
In closing, if your business is passionate about initiating lasting change in the world and you want a digital presence that reflects that, Visceral is a team you will want to partner with.