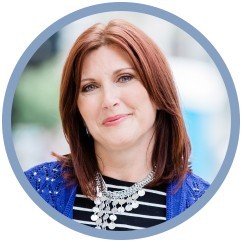 Waterfront Graphic Design: Award-Winning Accessible Brand Makeovers
Accessibility Badges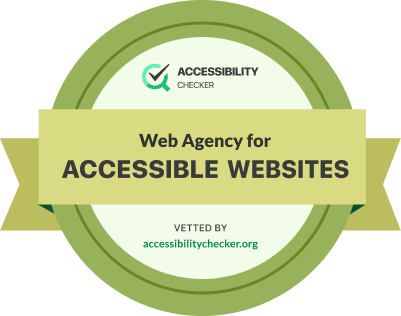 Winner of several Expertise.com awards for web development and SEO, Waterfront Graphic Design has become a household name in Wisconsin and beyond.
Businesses that are struggling to match their visual identity to their vision and attract more of the right customers to their websites are turning to the Waterfront team for guidance. 
Whether you are just starting out or your business is expanding, it's crucial to have a website that delivers a memorable experience and accessibility is a key part of this.
Acme Vent Cleaning, Wa'am Writes, Trina Hammack, Complete & Accurate Books, and Green Pastures Living are just a handful of the local businesses that this award-winning team has assisted to date, with many more projects in the works.
Creating Ripples in the Accessibility Space
Complying with web accessibility requirements has become a prominent topic in the United States, which means more and more businesses are realizing they need to partner with web developers who can help them navigate this space.
As an agency with web development at the core of what they do, Waterfront Graphic Design is well-versed in accessibility requirements. 
To assist clients with compliance, the Waterfront team manually remediates websites in accordance with the latest accessibility standards. A manual remediation process is the preferred approach because it's more thorough and leaves little to no room for error and usability loopholes. 
Crafting websites with accessibility in mind ensures that every website visitor has a superior online experience with your brand even if they are living with a disability. 
The result is greater brand trust and more regular sales, all the while avoiding costly accessibility lawsuits. 
Smooth Surfacing on the Web
Waterfront Graphic Design offers a comprehensive brand makeover service, starting with the basics all the way through to digital marketing.
Graphic Design
Brands that are just starting out have access to premium design services, including visual identity design, logo creation, print design, and brand messaging development. These visual design services create a firm foundation for your website and your online marketing.
Website Design
Whether you need to refresh your website or build a new one from scratch, the Waterfront team can assist. This experienced team of designers and developers specializes in accessible website design and updates as well as eCommerce website development. If you already have an in-house marketing team, they can also assist with website edit training, helping you manage this function internally going forward.
Digital Marketing
Once your visual identity has been established and your website is up and running, you can start marketing to your ideal audience. Waterfront's SEO services ensure that more of the right customers can find your website. Email marketing and reputation management services are also available. And to make sure that your marketing efforts are delivering the desired results, Google Analytics reporting can be added into the mix.If your business is based in Wisconsin or you're simply looking to partner with a web design and development agency that can provide you with personalized guidance when it comes to accessibility and digital marketing, you can contact Waterfront Graphic Design here.