The 3 Best Web Accessibility Certifications of 2023
Where web accessibility was once a foreign topic, today, it's a prominent consideration for businesses, marketers, and website designers looking to offer a more inclusive experience online.
In fact, web accessibility is now a specialization all on its own. 
If you're wondering whether web accessibility certifications are worth it, if having one could improve your professional resume, or if your employees would benefit, this article is for you.
Accessibility Checker
Scan your website for accessibility related issues for free
What Are Web Accessibility Certifications?
If you're already in a field related to building online journeys for users and customers, chances are you have a certification of some kind – that piece of paper that says you know what you're doing.
A web accessibility specialist certification indicates that you have the know-how necessary to create inclusive online experiences that comply with ADA and other international standards across different platforms and devices.
It can also come in handy when applying for a new job that has web accessibility skill requirements. 
Apart from accessibility certification, you are bound to come across mentions of web accessibility statements. These statements are housed on websites and outline the steps and commitment a business or website owner has taken to make their site accessible along with the targeted accessibility goal.
If you're looking for a quick way to generate one of these statements after completing your certification, we have a free Accessibility Statement Generator tool that you can use. 
Is Web Accessibility Certification Training Worth It?
Because the face of web design is always rapidly changing, web accessibility certifications have become well worth the time and effort they take to complete – here's why:
You get all the correct information
It's no secret that you can learn almost anything online, but by signing up for official web accessibility certification training, you're following a set of modules that have been specifically developed for this type of specialization. You'll also receive the latest knowledge.
You understand what's expected
When you have a thorough understanding of ADA and web accessibility standards, you know exactly what's expected of you in your job – no guessing necessary. 
You have access to more job opportunities
Lastly, a web accessibility specialist certification is worth it because it opens up doors to new job opportunities. Along with a portfolio, you'll have a certification to prove your skills to potential employers. 
Three Most Relevant Web Accessibility Certifications to Sign Up for in 2023
The International Association of Accessibility Professionals (IAAP) is the main provider of web accessibility certification training and the most recognized among employers and professional organizations.
Completing one or all of these certifications clearly demonstrates your knowledge of inclusivity best practices and understanding of web accessibility laws, including the well-known Web Content Accessibility Guidelines (WCAG).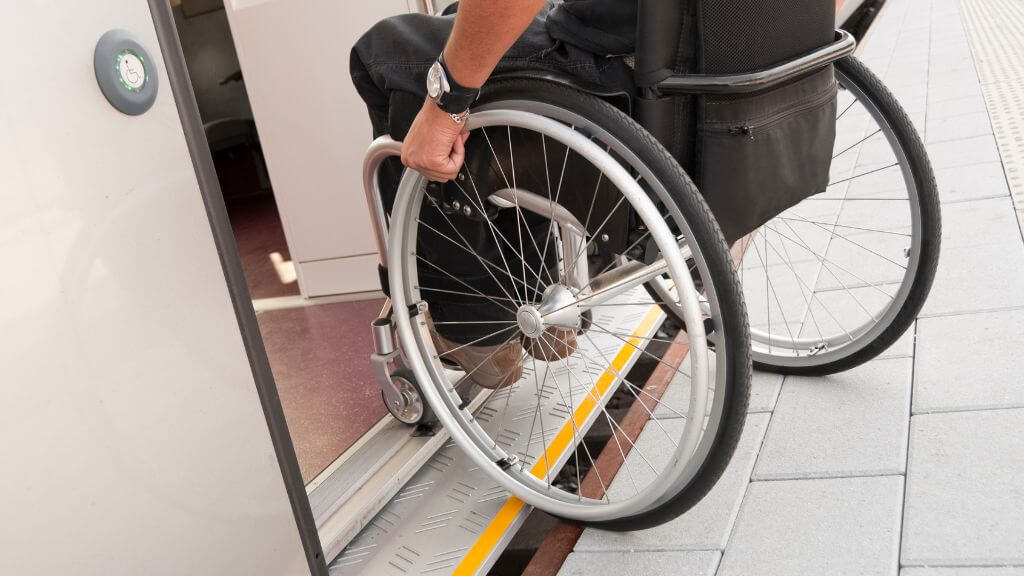 The IAAP has placed its certifications into two categories. The professional-level certifications cover the basics and broader concepts. Other certifications are more technical and require a base knowledge of technical standards and guidelines. 
Here are the web accessibility specialist certifications you can pursue through IAAP.
This foundational certificate will leave you with a broad knowledge of accessibility laws and standards and how they relate to disabilities. This also encompasses knowledge of WCAG and basic functional technicalities relevant to disability user groups and assistive technologies.
This exam is more technical and will evaluate web accessibility competence. You will need a background in identifying and remediating accessibility issues in website code. The exam will also include questions relating to the latest version of WCAG. 
If you complete both the CPACC and WAS certifications, you earn the title of Certified Professional in Web Accessibility (CPWA). People with a CPWA qualification have a broader understanding of accessibility but also know how to identify and fix any technical issues that lead to non-compliance. 
This certification, unlike CPACC and WAS, focuses on the built environment and the relevant standards, codes, and legislation. The certification requires the knowledge of applying universal design principles to environments in which we live, work, and play.. 
Successful CPABE candidates will be placed in one of three levels, each of which has a different cost.
Level 1: Associate
These candidates are new to the field but have a variety of work experience with assessment. They will have limited building specialization skills but can make accessibility recommendations within a built environment. 
Level 2: Advanced
Candidates in level 2 are established professionals with at least 5 years of experience. They have experience with assessment, reporting, and making recommendations, and have exposure to working in more than one building type. 
Level 3: Expert Accessibility Professional
This level requires candidates to have completed the CPABE Level 2 exam and have more than 10 years of experience as an accessibility professional with a focus on universal design. 
In addition to the above certifications, IAAP also offers an Accessible Document Specialist (ADS) certification. This program is geared towards anyone who works with PDFs and other electronic documents that need to be made accessible. 
ADS also falls into the technical category, so candidates need to have experience with authoring and remediating documents.
You can also expect the exam to include questions about the latest accessibility standards, particularly as they relate to documentation. 
In Closing
When you work in a related field, obtaining a web accessibility certification can be incredibly valuable. And if you're a business owner with in-house web designers and developers, helping them obtain a qualification of this nature can be highly beneficial too.
In the end, web accessibility laws and standards are here to stay, making this an in-demand skill and career path, but one that will require some form of certification. 
Accessibility Checker
Scan your website for accessibility related issues for free