Web Accessibility in France
The Definitive Guide (2021)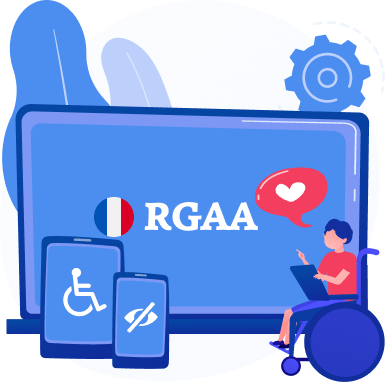 Web accessibility is a hot topic across the globe and for good reason.
Exactly how much do you know about it, and does it affect your website at all?
We are going to help you answer these questions. 
In this in-depth guide, we'll cover:
RGAA compliance fundamentals

Web accessibility guidelines for French websites

How to eliminate the risk of Law N°-related lawsuits
By the end of this guide, you will have all the details you need to be Law N° and RGAA compliant.
Let's get into it. 
Chapter 1:
Law N° 2005-102 & Web Accessibility Fundamentals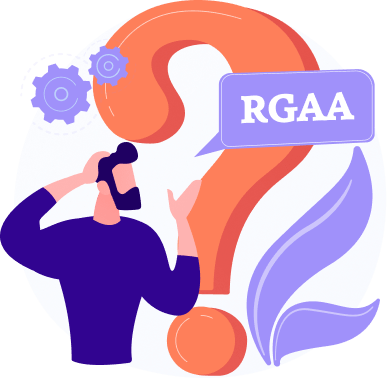 Web accessibility compliance offers more growth and expansion opportunities for businesses than most people realise. 
In this first chapter, we cover the basics of Law N° 2005-102 and how to navigate the process of making your website accessible.  
Here is what you need to know. 
Is Your Business Next?
Digital accessibility lawsuits are on the rise across Europe. 
Businesses that are not Law N° 2005-102 compliant can face costly lawsuits and have to deal with the far-reaching effects of a damaged brand reputation. 
What's the link between Law N° 2005-102 and your website though? 
Based on a study by
INSEE
, close to 6 million people living in France between the ages of 15 and 64 have some form of disability. This is nearly 6 million people who require assistance to access products, services and general information online. 
So, if your website isn't accessible to everyone, regardless of ability, you are at risk of receiving a Law N° demand letter. You are also placing a limit on your revenue streams. 
Law N° 2005-102 Explained
In early 2005, France passed
Law N° 2005-102
, which ensures the disabled citizens of France have equal rights and opportunities. The law relates to both physical and online accessibility. 
Référentiel Général d'Accessibilité pour les Administrations 
(RGAA), which is the certification standard for public websites in France, is what outlines the requirements that websites need to meet to comply with digital laws. 
The RGAA is based on WCAG 2.0 guidelines and includes a few additional accessibility requirements such as unit tests and publishing an accessibility statement – unit tests define how to determine compliance. 
AccessiWeb Certification
While this is not required by law, businesses should also consider including the
AccessiWeb certification
mark on their sites. This certification indicates your level of RGAA compliance. The AccessiWeb standards are also based on WCAG guidelines, just slightly restructured. 
Chapter 2:
The Effects of Non-Compliance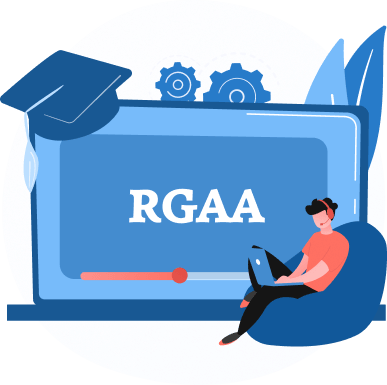 Now that you know which accessibility laws apply to French websites, it's time to consider how these regulations might affect your site now and in the future. 
Let's take a look at the effects of not complying with RGAA regulations and how you can avoid costly and unnecessary lawsuits.  
Join the Accessibility Movement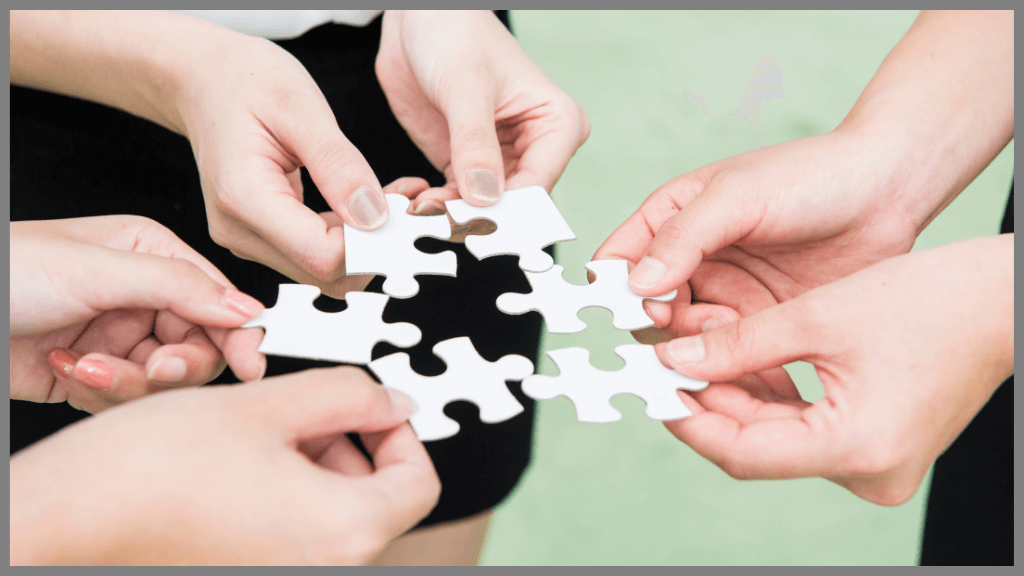 Since 2017, there has been a sharp increase in web accessibility lawsuits, which is why laws and regulations are currently in the spotlight. These lawsuits aren't just affecting big names such as Beyonce and Netflix either – even smaller businesses can and are being impacted. 
What's more, a survey by
Princeton Survey Research Associates International
showed that well over 50% of adults with disabilities spend a significant amount of time online. 
Imagine wanting to find out more about a business or purchase a product online only to discover the website is inaccessible due to your disability. This is a reality for countless adults in France.
Making your website accessible means you can be a part of the shift to a more inclusive society.  
In the same breath, you also get to protect your brand and increase your annual revenue.
Is RGAA Relevant to Your Site? 
RGAA applies to any business that offers products and services online to the public. Articles 47 and 78 are what specifically speak to ICT accessibility. RGAA also applies to businesses that earn more than 250 million euros annually – this is based on a 3-year average. 
Businesses in France are legally required to provide full access to their online platforms to everyone, regardless of ability. If your business has a website, mobile app, intranet, extranet, or any graphical program interface, RGAA applies to you. 
Failure to Comply with RGAA
Businesses that fail to comply with RGAA regulations could face serious legal repercussions. The difference between taking the time to become compliant and leaving your site as is could be millions of Euros.
Website visitors who discover accessibility issues on your site have the right to report them to the Human Rights Authority. From there, you will have the chance to rectify the issue/s. 
However, if for any reason the user is still not satisfied that their needs have been met, they can take the matter to the courts. 
The result is serious financial losses and a damaged brand reputation. 
Where to from here?
Governments across the globe are taking digital accessibility very seriously and are committed to creating a more equal society for all. 
Everyone benefits from web accessibility compliance, so it only makes sense to make the necessary changes sooner rather than later. 
Let's show you how you can achieve this. 
Chapter 3:
How to Make Your Website Accessible & RGAA Compliant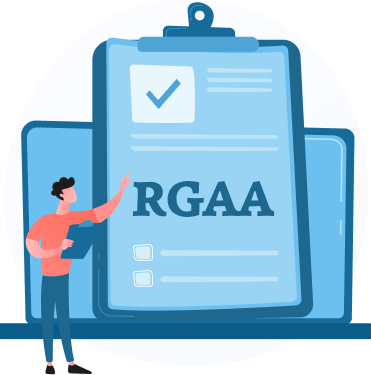 Ready to protect your business against unnecessary RGAA lawsuits?
In this chapter, we will take you through the steps you need to follow to be fully RGAA and Law N° 2005-102 compliant. 
Let's work through the guidelines. 
Understanding WCAG: The Global Accessibility Standard
The RGAA was based on WCAG (Web Content Accessibility Guidelines). These are the guidelines you should be aware of to be fully compliant. 
The official WCAG document can be quite overwhelming when you first glance at it, which is why we have simplified the requirements for you.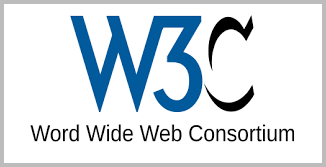 The main considerations
As you make your website accessible, you will be focusing on elements such as:
Readability:
 The text on your site needs to be clear and easy to read. Visitors should also be able to scan the copy on your site.
Media:
Any media on your site needs to be fully accessible to those with visual and hearing disabilities. This is achieved with alternative text, captions and transcripts. 
Links:
 The same applies to links on your site – links need to be descriptive to give them more context.  
Colour:
 Your site also needs to cater to those with colour blindness. A sufficient colour contrast ratio is necessary for visitors with low vision.
Structure.
Semantic markup is another key element of accessible websites. It makes content and other data easier to read, including headers and tables. It also ensures your website can be used without a mouse.  
In the end, you want your website to be operable, perceivable, and understandable.
The next steps
To make your website accessible, you need to do a few things:
Add a website accessibility interface
An accessibility interface ensures that any visitor can adjust design and user interface elements to suit their needs. Here is how this interface caters to those with disabilities: 
• ADHD-friendly functionality.
Website visitors with neurodevelopmental disorders can engage with your site more easily thanks to a reduction in distractions. 
• Visual impairment functionality
. Give visitors the option to increase the size of the text on your site and adjust colours for better contrast. 
• Cognitive disability functionality
. Visitors with disabilities such as dyslexia and autism can understand elements on your website more easily with this functionality. 
Implement assistive technologies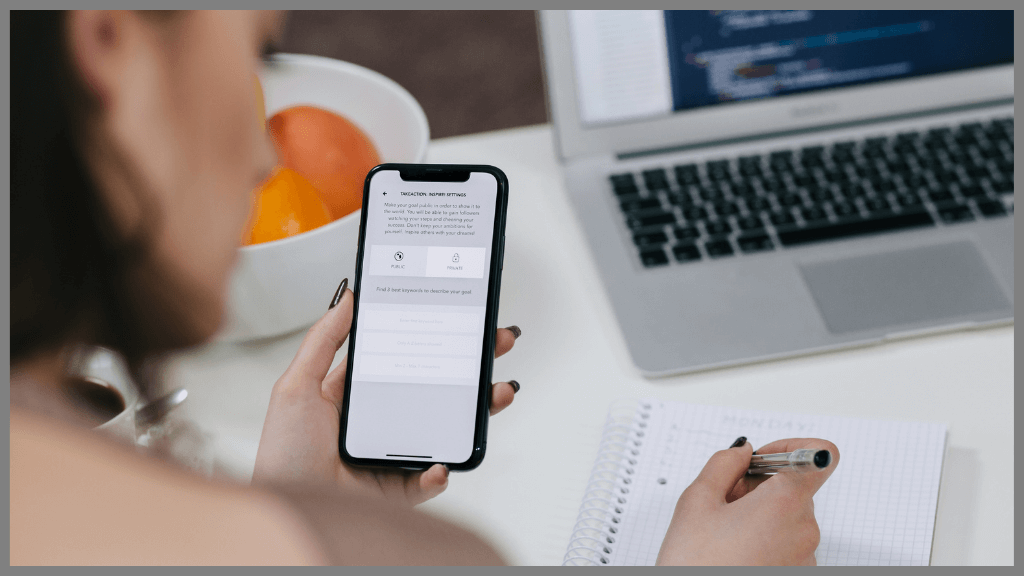 Assistive technologies are also designed to make it easier for visitors with disabilities to navigate your site. The two main technologies you will need to implement are:
Screen readers
Screen readers are a web accessibility must. They help visually impaired users make more sense of the text and images on your site. Screen readers work together with alternative text, which is why you need to add it to the images on your site. The same applies to captions and transcripts for other media. 
Basically, alternative text, or alt text, describes the media on your site, which is helpful to those with visual disabilities. Alt text helps tell a more complete story.   
Navigation tools
Navigation tools cater to users who don't have full motor function. 
These tools add the following functions to your site:
• On-screen keyboards assist visitors that are unable to use a mouse. 
• Form, button and menu shortcuts make it easier to interact with specific website elements. 
• Assigning actions to keys such as Enter and Tab allow for faster navigation to important pages on your site.
Publish an accessibility statement
Since RGAA incorporates European accessibility laws, publishing an accessibility statement on your site is another requirement. 
An accessibility statement outlines your commitment to providing a more accessible experience for everyone. It should also cover the guidelines and standards that were followed to comply with RGAA laws. Also, if there are any pages on your site that don't comply, these should be mentioned in the statement. 
Lastly, visitors need to know who they can contact should they encounter accessibility issues on your site that have not been mentioned as exceptions. 
Be sure to place this document in an accessible place on your site.
Conduct unit tests
The final recommendation is unit testing. Running a series of unit tests on a regular basis helps you pick up on accessibility issues in your code that can be addressed right away. This is an easy win, and it can help you stay compliant even if regulations change. 
The Power of Semi-Automated Accessibility Tools
The size of a digital accessibility project is something that often stops many businesses from becoming RGAA compliant. Fortunately, there is no need to make these changes manually, not all of them anyway.
Manual implementation of all these guidelines is not only unnecessary but costly and time-consuming too. 
Semi-automated accessibility tools are the solution to making web accessibility compliance that much easier. 
We Recommend AudioEye
AudioEye is a top choice for anyone looking for an affordable but advanced semi-automated accessibility tool that simplifies compliance.
This particular tool is our top recommendation because it combines AI algorithms with IAAP-certified experts. These patented algorithms automatically alter most of your site's code. Any changes that can't be automatically completed are applied by experienced industry experts. 
Basically, if you don't have the time or expertise to implement web accessibility requirements and want to avoid RGAA lawsuits, this is the tool to try. 
If you want to compare more options, take a look at level access and essential accessibility too. 
Where Does Your Website Stand?
Before you get started with your digital accessibility project, it helps to find out where your website stands. 
Our free site audit

will scan your site to produce a detailed report that outlines any accessibility issues as well as the necessary fixes. 
This way, you know exactly what issues you need to tackle to be fully RGAA compliant. 
Chapter 4:
Summary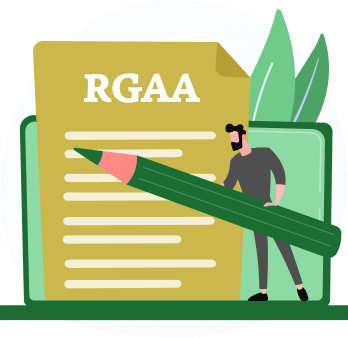 You should now have all the information you need to protect your business from unnecessary RGAA lawsuits while boosting your annual revenue at the same time.
You also get to be a part of a global movement aimed at creating a more accessible society for all.
Web accessibility issues don't need to be a major concern or take up too much of your time – that's where tools like AudioEye come in handy. 
Time to scan your site and become RGAA compliant – you know what to do.