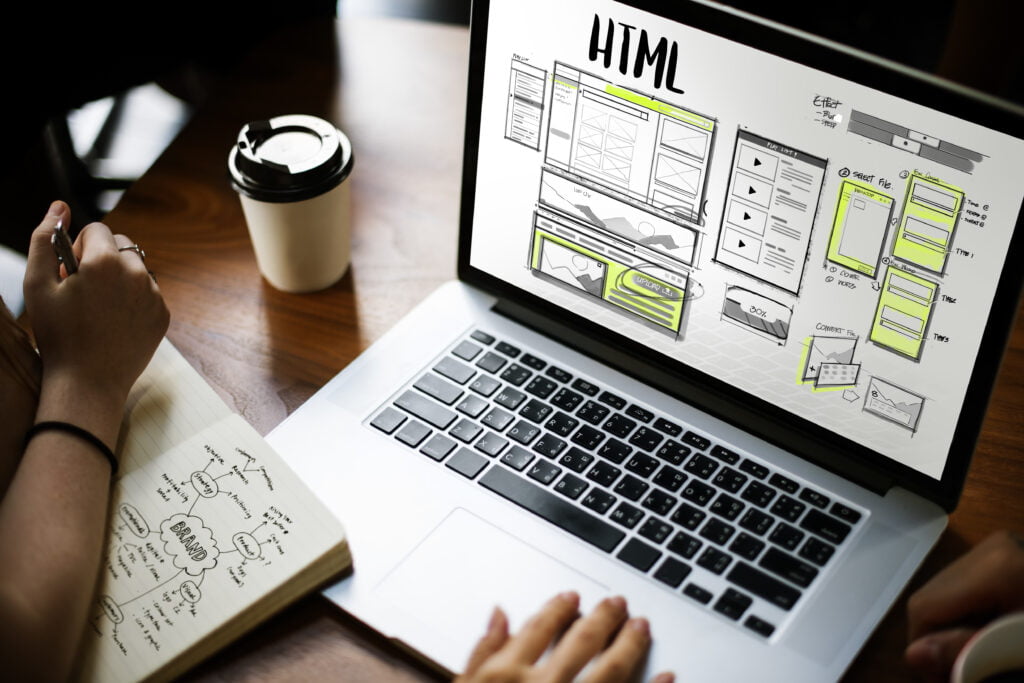 viena
ADA compliance
How To Ensure ADA Compliance for Your E-Commerce Website: Compliance Principles And Tips
Should Your E-Commerce Website Be ADA Compliant?
ADA Compliance for e-commerce websites is mandatory, as you can read in our definitive guide to ADA compliance in 2021
Since the Internet is meant to be used by all, people living with disabilities from all aspects of life should have unlimited and unabated enjoyment of the World Wide Web. This includes those who suffer from physical, cognitive, visual, or auditory impairments. 
Recently, websites have been targeted by lawyers in violation of ADA compliance. So here's how you ensure e-commerce websites, are doing the right thing and ensuring that they are legally covered.
The Importance Of ADA Compliance for E-Commerce Websites
The Americans With Disabilities Act (ADA) was established in the 90s to help end the discrimination and bias against differing abilities. 
It was based on the monumental Civil Rights Act of 1964. However, they went further, stating that it requires organizations to put an end to discrimination and enact "reasonable accommodations" for disabled employees.
The ADA is one of the major reasons why modern society enjoys wheelchair access and other equal-access accommodations in the workplace and even in public. 
Nonetheless, no legislators were prepared for the boom of Internet access that radically changed how people do business.
While multiple amendments were made in the internet-centric time of 2008, the ADA still doesn't explicitly say anything about online compliance. 
Most of the time, it falls to the courts in determining how the ADA applies to websites. That is if they even apply at all. 
Title III of the ADA demands that every "owner or operator" of any "place of public accommodation" give equal access to those meeting the ADA's disability standards.
Many courts have found that since people "own" e-commerce websites, these websites are supposed to "accommodate the public."
However, the ADA compliance for e-commerce websites still lies in a grey area from the legal lens.
With this, judges have upheld the rights of those differently-abled. The courts found that online retailers and e-commerce websites must comply with the rules and regulations indicated in the ADA. 
Aside from the legal grounds, keep these two things in mind. 
First, non-compliance with ADA policies means that you are potentially turning away customers for the sole reason that they basically cannot shop with you.
Second, and most importantly, if your e-commerce website complies with the ADA, you're giving people with disabilities the amount of attention and care that they deserve.
What Happens When You're Not ADA Compliant?
If your e-commerce website is not ADA compliant, this can make you liable.
For example, a lawsuit may be filed against your company if differently-abled people cannot or have trouble accessing or using your website. 
Even if you don't mean to exclude or discriminate against them, it could still happen. This could result in lawsuits that would cost you thousands of dollars.
The Core Principles You Should Focus On
In the grey area of ADA compliance for e-commerce websites, it's safest to default to the Web Content Accessibility Guidelines or WCAG.
WCAG indicates the goals for enacting ADA compliance for e-commerce websites. Such core principles of an ADA Compliance guide state that your website should be:
Easy to perceive.

Site visitors should easily perceive all the information on your site, including images, text, and video. You need to provide alternatives in case a user cannot see or hear the content.

Easy to operate

. Users should navigate your website and access any of its features, no matter what.

Easy to understand.

You want potential customers to understand the content of your website, including text, images, and videos. To wit, you can add instructions, text-to-speech, and such.

Robust

. All those who visit your website should receive the same experience, care, and attention. For example, text-to-speech content should be the same as the content received by those who do not need this assistive technology.
What To Test On Your Website
To achieve ADA compliance on your e-commerce website, it should undergo testing for accessibility. Here are some factors you should take a look at.
The Check-out Process
It is the most crucial part of any e-commerce website to get right. Those who shop online tend to abandon their carts almost 70% of the time. 
You'll lose more if your checkout process is not optimized for people with disabilities. Imagine their frustration if, after all the functions and inputs, they can't finalize the transaction.
The Color Schemes
Website designs should have sufficient color contrast for people with low vision or color blindness. If not, you should at least have a color contract option available.
The Form Fields
If not coded properly, website forms are a big hassle for some people with disabilities. Forms need a proper label, error messages, and instructions.
The Alt Text
E-commerce can be heavily reliant on vision. That said, product images should have accurate and strong alternative text that sufficiently and exactly describes each picture. 
People with disabilities, especially those visually impaired, rely on screen readers and such assistive technology.
A Website Compliance Checklist
Since we're here to help your eCommerce website be ADA compliant, we've come up with a checklist for you.
Familiarize yourself with the law using our Definitive guide to ADA compliance in 2021.

Photos, videos, and maps should have alt tags

All online forms need descriptive HTML tags

Hyperlinks should have sufficiently descriptive and relevant anchor text

All website pages should have "skip navigation" links

Proper heading tags should be used with text content

All PDF files should be easily and readily accessible

Subtitles, audio descriptions, and transcripts should be available for video content

Web pages' color contrast should be WCAG compliant

Fonts should be accessible

Column Headers, cell information, and row identifiers are required at all HTML tables.

Written captions should be available for all audio files

CTA buttons should have an ARIA label and be accessibly named

Keyboard navigation is a must

Create a website accessibility policy page

The contact details where users can request accessibility information should be easily located.

Test your website in compliance with WCAG

Prevent missing critical accessibility problems by automating the website accessibility check
ADA Compliance is Great for E-Commerce Websites
If your e-commerce website is ADA Compliant, you're doing yourself a favor while making sure that every single customer, no matter what disability or status, can enjoy your website.
From the business side, it means securing yourself against liabilities and lawsuits.  
Not only that, but this also means that there will be fewer abandoned carts, more possible returning customers, retaining happy ones, and increasing revenue.
On the other hand, you know that you're doing the right thing. People with disabilities need these accommodations to get the full experience of online shopping and the Internet as a whole.
By making your e-commerce website ADA compliant, you're ensuring that they receive the same care, attention, and experience as everybody else.