Popular AODA Compliance Checkers for Website Owners (2023)
How certain are you that your website complies with AODA requirements?
If you are a business in Ontario, chances are, AODA applies to you. 
Along with providing new and existing customers with a more inclusive online experience, making sure your site is accessible means you can avoid costly demand letters.
In order to check your compliance status, you're going to need an AODA checker – we've created a list of them for you.
And if you want to take it a step further, you can also use an ADA compliance checker to rule out any gaps in your status. 
Let's recap some of the basics first though.
AODA Compliance Basics
The Accessibility for Ontarians with Disabilities Act (AODA) was put in place to ensure that all Ontarians have equal access to online content, products, and services.
This includes users with visual, hearing, dexterity, and learning impairments. 
Any profit or nonprofit business needs to legally comply with these requirements if they want to avoid fines and unnecessary lawsuits. 
With AODA testing, you can easily identify the areas where your site is not yet compliant and take the steps necessary to keep your business in check.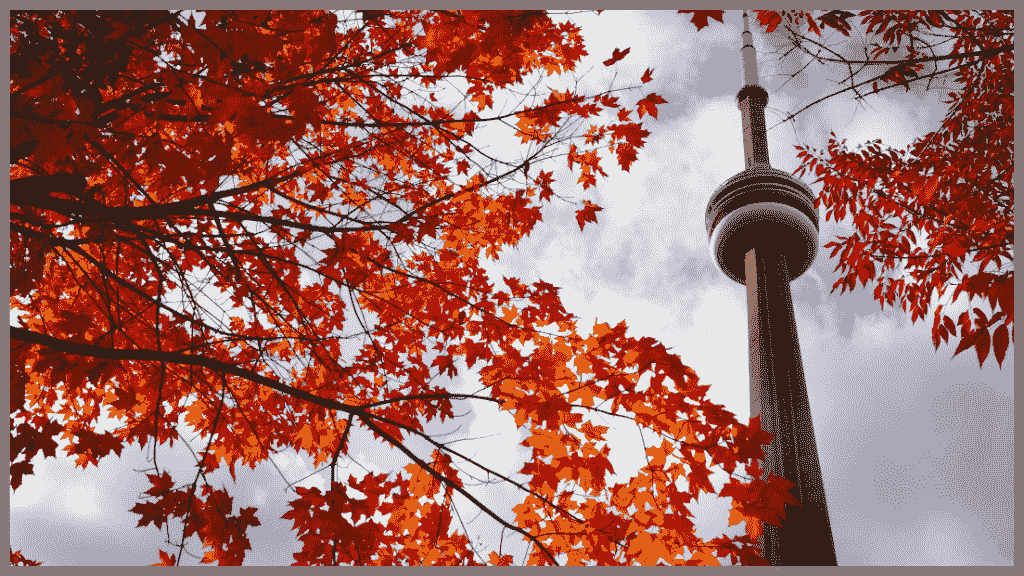 How to Scan Your Website for AODA Compliance
If you're not technically inclined or have no experience with AODA compliance, fear not, it's easier than you might think.
An AODA checker automatically scans your website and highlights any compliance issues you need to be aware of in the form of a detailed report. From there, you can take care of the fixes yourself or get a web developer to assist you.
If you want to better understand the web accessibility issues you might encounter on your site, refer to this AODA compliance checklist.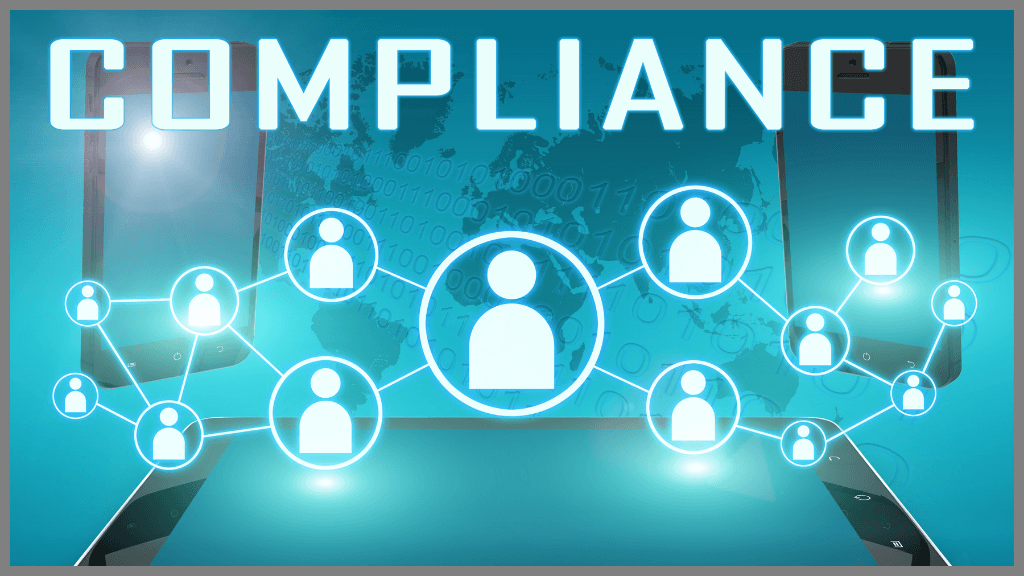 Top 3 AODA Compliance Checkers
Let's take you through some of the most popular AODA checkers to help you along your compliance journey.
If you want detailed feedback on accessibility errors on your website and clear instructions on how to fix them then AccessibilityChecker is the right tool for you. This tool is compatible with AODA, ACA, ADA, EAA, DDA, RGAA, and BITV regulations, and is simple to use too.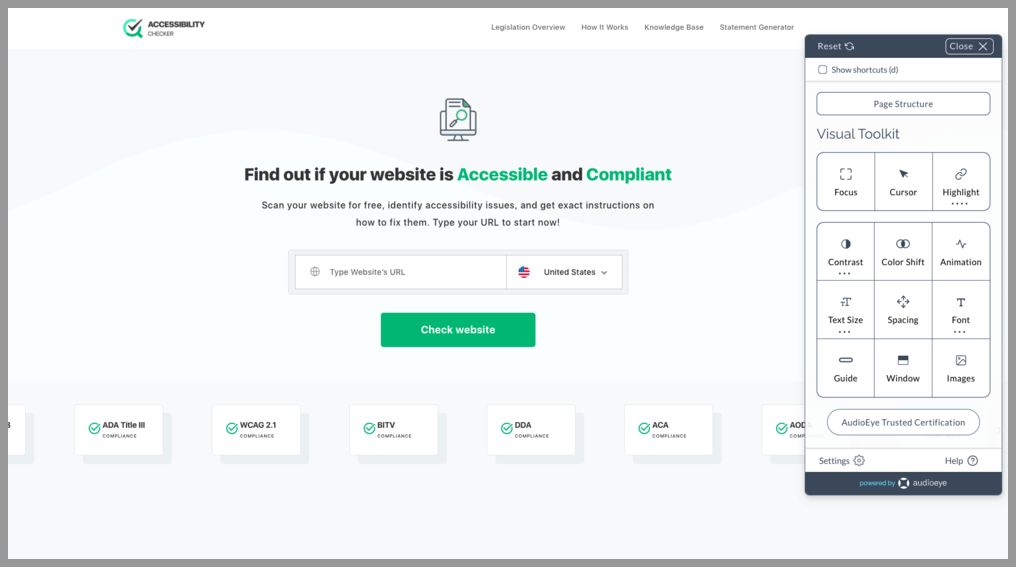 It doesn't get more straightforward than Achecker. Simply type in your URL to begin a website scan. You can even check your documents such as PDFs by uploading the file to the site – yes, documents need to be AODA compliant too. This particular AODA checker is best for smaller sites.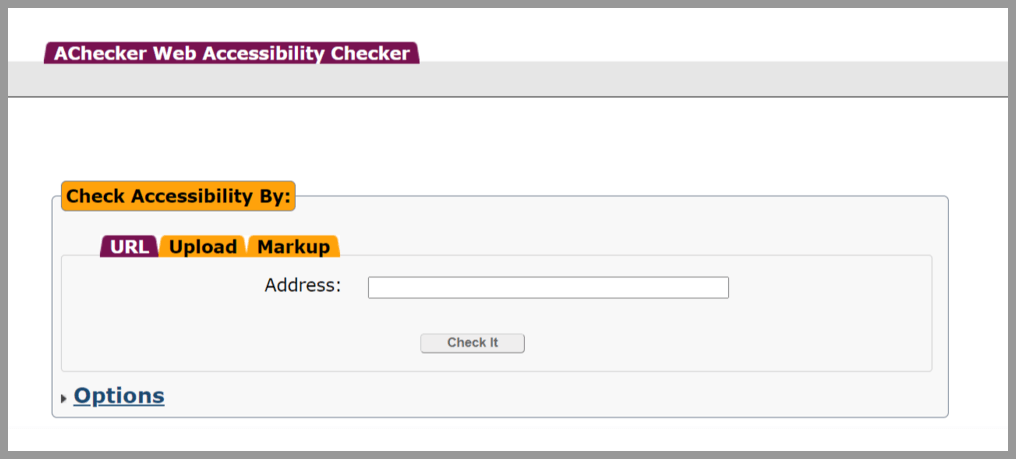 In just a few minutes AODA Online will scan your site for accessibility issues, helping you achieve compliance faster. All you need is the URL you want to scan and your email address – the report will be sent to you directly.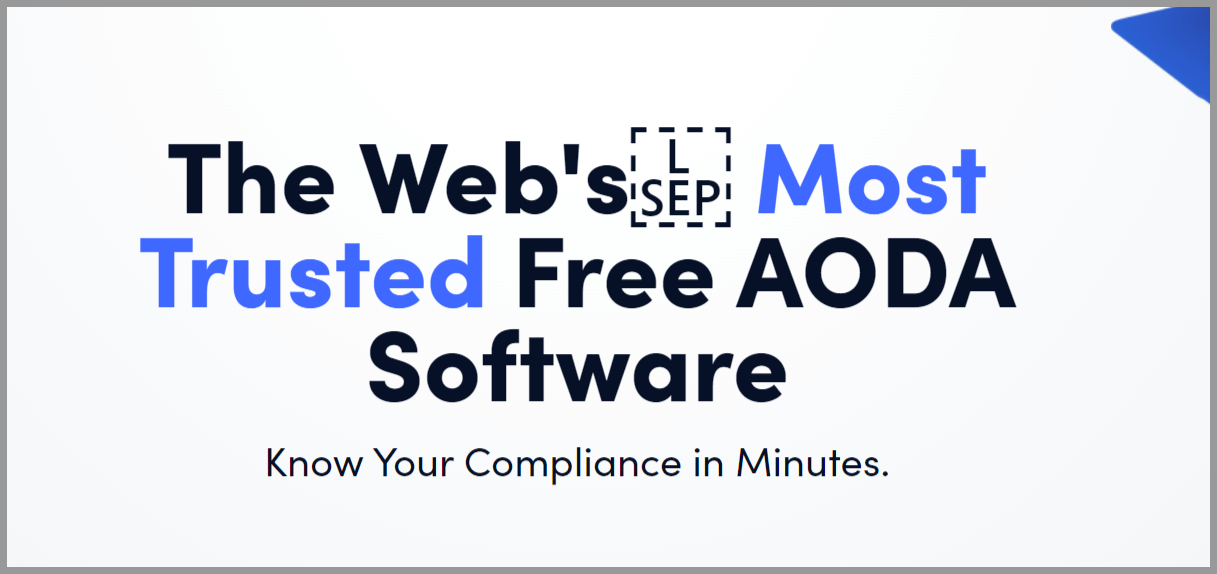 This user-friendly AODA checker is ideal for sites of any size. Add your URL to the search box in the menu and click on Get Results to generate a detailed report. However, you will need to enter a few details to access the report, including your name, email address, and how you plan to use Accessi.org.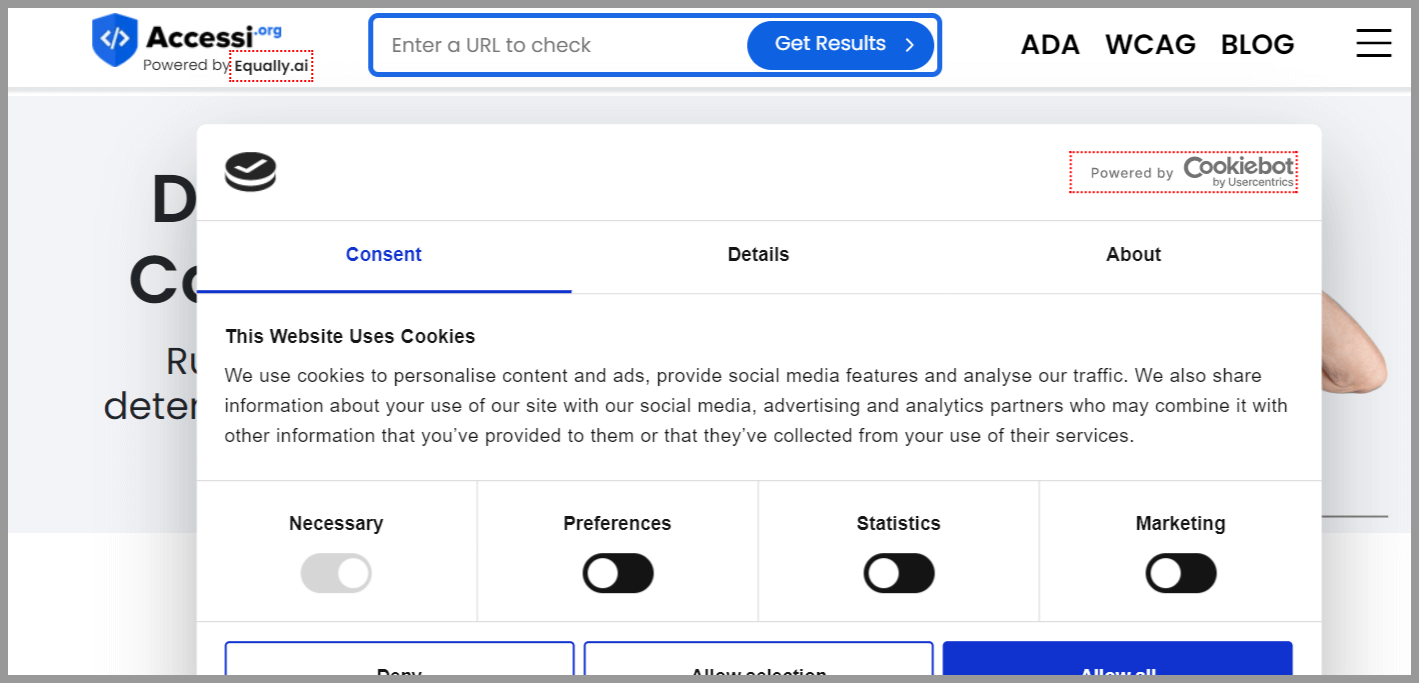 Wrapping Up
As you can see, these three tools make it that much easier to determine whether your website is AODA compliant. And since AODA law reflects WCAG guidelines, you will also meet WCAG 2.0 AA level requirements.
Compliance doesn't have to be complicated, especially since you can use one of these AODA checkers to regularly scan your site, particularly after you update your site. 
Being aware of AODA compliance standards, in general, will also make it easier to make changes to your site with accessibility in mind going forward. 
Find out where you stand in your accessibility journey by conducting an audit of your website at Accessibility Checker 
Ready to Learn More?
Here are a few more blogs we recommend for you:
Accessibility Checker
Scan your website for accessibility related issues for free