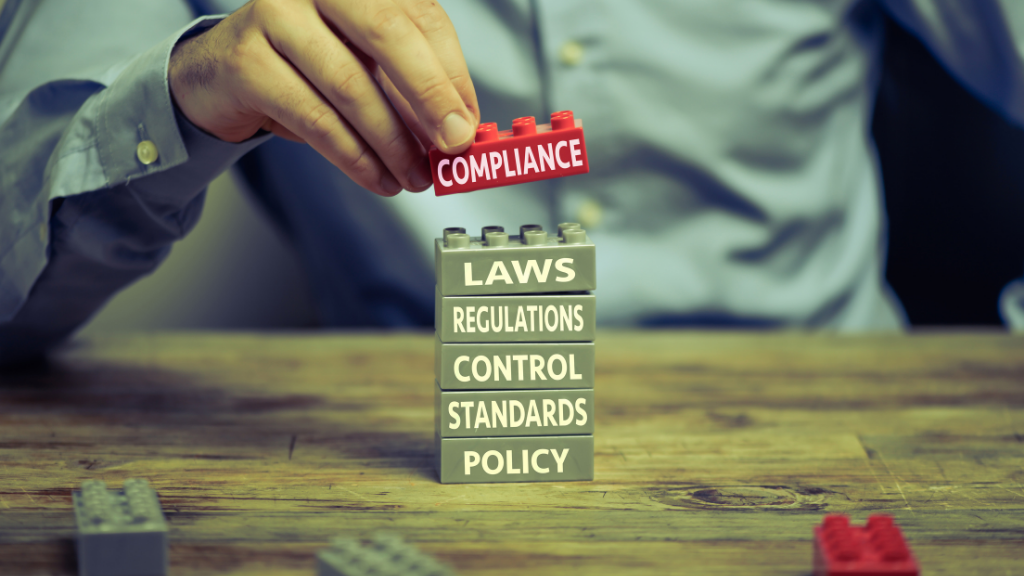 Hina Ilyas
accessibility solutions
Best ADA Compliance Software To Help You Get Started With Website Accessibility
The accessibility software help website owners in making their websites ADA compliant. Hence, the work of achieving compliance is made much easier with the help of these programs. 
The advent of technology has revolutionized the world. We now have software available for anything and everything that we need. Due to this, website accessibility is a new responsibility, but there is software for that too.
Hundreds of companies and brands supply software and solutions to ensure that websites are compliant with web accessibility standards.
In this article, we will seek the widely used software to make websites ADA compliant. Keep on reading, and you will know more about the best ADA compliance software.
Want to learn more about what ADA compliance for websites entails? Visit our guide below:
Importance of ADA Compliance Software
It is important to make websites accessible so that everyone may access material and participate in online communities. With the help of accessibility software, you can make your web design and content conform to ADA, WCAG, and Section-508 guidelines.
Website accessibility software provides tools for audits, monitoring, and repair to make websites more user-friendly. Plus, there is no shortage of website accessibility software available on the market, so you don't have to worry.
Relevant: Top 3 WordPress Accessibility Plugins to Make Your Website ADA Compliant (2021)
How does ADA Compliance Software work to help you attain Website Accessibility?
Nowadays, the majority of prudent businesses would choose to adhere to standards rather than unending risk lawsuits. With online accessibility software, company owners may easily bring a website up to ADA requirements.
Many begin by having the website include a little section of code given by the web accessibility business. It then allows the online accessibility provider's software to begin working. 
These are mostly SaaS solutions, which means that the software and processes are hosted in the cloud. Also, the website team is not required to set up anything more complicated than a single line of code.
An AI bot may crawl the site, identify possible problems, and even provide fixes with the appropriate programming in place. Additionally, some services go above and above by providing personalized service and assistance in polishing your website from an accessibility standpoint.
A critical point of distinction between online accessibility services is the frequency with which your site is crawled. It may occur as seldom as once a month in certain circumstances, while others perform this activity every day to ensure the site is always up to date with current standards.
Best Accessibility Software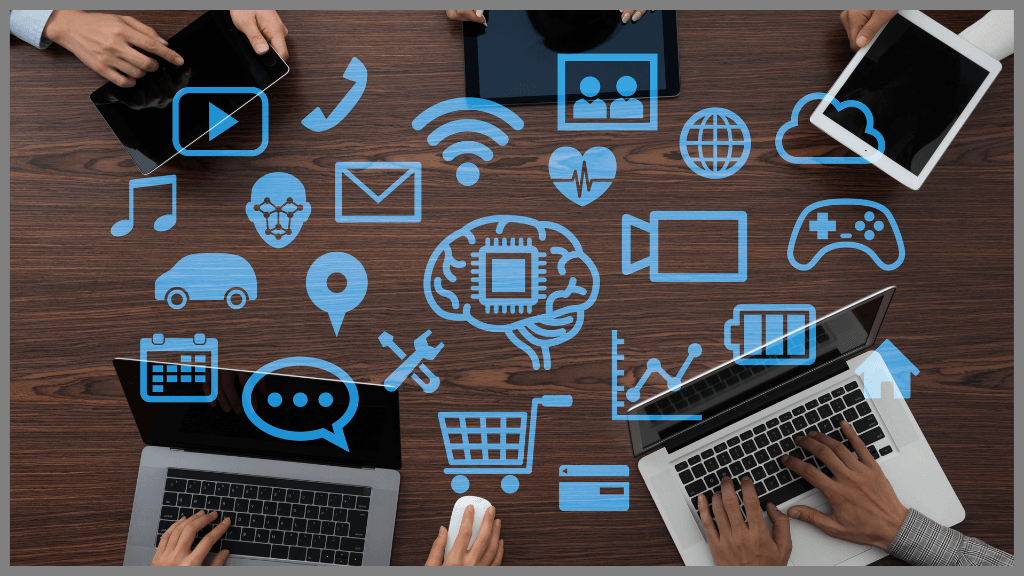 We have listed the best online accessibility tools for your consideration. Also, we will evaluate each critical area of accessibility and offer the best software for each.
Software to test web accessibility
First, you'll want a web accessibility tool to monitor and audit your website's and pages' accessibility. This step ensures that they comply with any further revisions to the Website Compliance Accessibility Guidelines (WCAG).
So, here is the five best accessibility checker software that you may use to audit your site.
1. Accessibility Checker
With Accessibility Checker, you may do a free website scan on your website. A website audit may then provide a list of accessibility issues that you need to remedy and show you recommendations for improving your digital appearance.
2. Wave
To assist businesses in making their online appearance more accessible to people with disabilities, Wave provides a set of assessment tools. It can detect a wide range of accessibility and WCAG issues, making it easier for humans to assess online content.
3. IBM Accessibility Toolkit
Businesses may quickly execute page-level testing on Firefox and Chrome browsers with IBM Accessibility Toolkit. It provides plug-ins and modules for NodeJS and Karma for teams looking for integrated accessibility testing.
4. Achecks 
Achecks provide actionable WCAG 2 AA reports so you may report and monitor your AODA and ADA compliance. Plus, you can enjoy their Lighthouse Full Plan for only $249 per month.
5. Pa11y
Accessibility concerns are highlighted by Pa11y, a command-line interface that loads web pages and points out any difficulties it discovers. Open and free source tools for making websites more accessible are available from this company.
Software for closed captioning
Individuals with hearing disabilities may benefit from closed-captioning. Choosing closed captioning services ensures that captions accurately reflect what is recorded in a video or audio recording, critical for businesses.
Here is the best software to help you with the closed caption feature.
1. Rev
With Rev's closed captioning service, you may reach a bigger audience with your current video material. In addition to speaker identification, caption placement, style guidelines, and more.
2. YouTube
It is possible to utilize YouTube's voice recognition technology to generate video subtitles automatically. Automatic captions will appear on the video if they are available.
3. AHD subtitle maker
Create subtitles without the need for scripts with the help of AHD Subtitle Maker. Using the mouse, you may also alter subtitles without having to input numbers.
4. DivXLand Media Subtitler
A simple tool, DivXLand Media Subtitler, lets you add subtitles to any video. It will allow you to synchronize your video's text and subtitles easily; you just need a text box and a DivX format video.
5. Jubler
You may edit text-based subtitles with the help of Jubler. Plus, you may use it to create new subtitles or edit, fix, and improve subtitles that have already been created.
Software for checking color contrast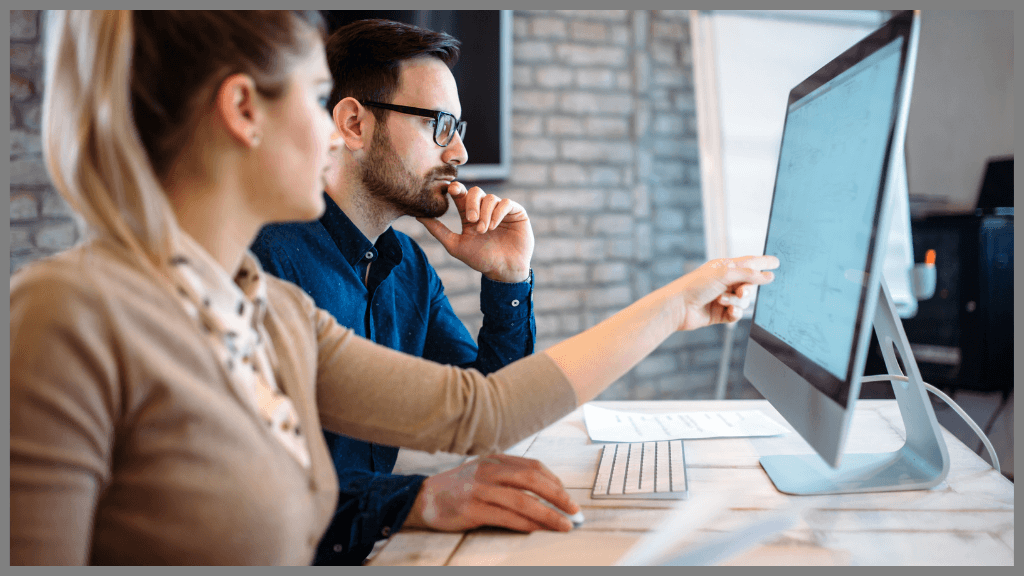 Color checkers examine your website's foreground and background color choices to see whether they work well together. It's a test to evaluate whether the contrast on the page is sufficient for those who have difficulty seeing color.
For your reference, here is the best software for color contrast accessibility:
1. Contrast Ratio By Lea Verou
Contrast Ratio by Lea Verou's program calculates the contrast ratio of two approved CSS colors. You may tweak the color's contrast by using the keyboard arrow keys to increase or decrease the color's component values.
2. WCAG Color Contrast Analyzer
Color Contrast Analyzer lets you check whether a website meets the WCAG 2 text color contrast standards for accessibility. There are complex CSS properties like text over gradients that you can handle since it looks at the page in the browser.
3. Wave Accessibility Evaluation Tool For Chrome
Wave tool injects icons and indications into your page to provide you with visual feedback on the accessibility. Because it runs on Chrome browser, you may visit even the most private and sensitive online sites without fear of being compromised.
4. Color contrast for iOS by UserLight
Color Contrast is a mobile website or snapshot application that measures the contrast between two colors. So, you can be certain that your site adheres to the widely accepted WCAG.
Software for voice recognition
Technology has been developed to assist visually challenged persons in exploring the internet. People with disabilities may utilize speech recognition more effectively with the help of online accessibility software providers.
1. Voice Finger
A speech recognition program, Voice Finger, lets you operate your mouse and keyboard with your voice in the shortest feasible manner. Short instructions are needed to traverse the cursor, type, hold, and press keys on the keyboard.
2. Microsoft Bing Speech API
To help your site, Microsoft Bing Speech API provides a Free plan which you can see on their website. It is a great voice recognition tool for visually challenged people.
3. Google Docs Voice Typing
Using a microphone on your computer, you can now use Google Docs' speech-to-text dictation feature. It automatically types in words spoken by the user. 
4. Dragon Professional
Dragon Professional is a professional-grade AI voice recognition that effortlessly fits into corporate operations and saves time. This powerful cloud-hosted productivity tool is ideal for thin client and virtualized systems.
Software for automatic screen reading
A screen reader is a helpful software that reads a webpage's content aloud. This software scans the headers on your page and the alternate text for your photos to help visually challenged people navigate your website.
1. NVDA
In addition to being free and available to all users, NVDA provides high-quality screen reading capabilities. Today, more than 100,000 individuals have benefited from their efforts.
2. Serotek System Access
This entire screen reader may be used outside of your browser, making it one of the fastest methods to get a screen reader up and running. Pricey, although cheaper than competing screen readers, Serotek System Access provides extended editions.
3. WebAnywhere
WebAnywhere is an online screen reader. It works on any computer with a sound card and does not need extra software installed on the client system.
4. Spoken Web
Spoken Web is a Web site for blind and visually impaired computer users that manages online data-intensive material. The site has a basic layout for browsing between sections and content.
5. ChromeVox
As a screen reader for the visually handicapped, ChromeVox is a Chrome add-on for your site.
To Sum Up!
A persistent effort and demanding work are required for web accessibility. Nonetheless, these software and accessibility programs may assist you in achieving compliance with your website in a cost-effective manner.
So remember to choose a software that will work best for your website and will assist you in making your website more accessible.
While you make your decision on which software to use, you can start by first auditing your website at Accessibility Checker
If you find this website accessibility article helpful, you may read the following blogs: