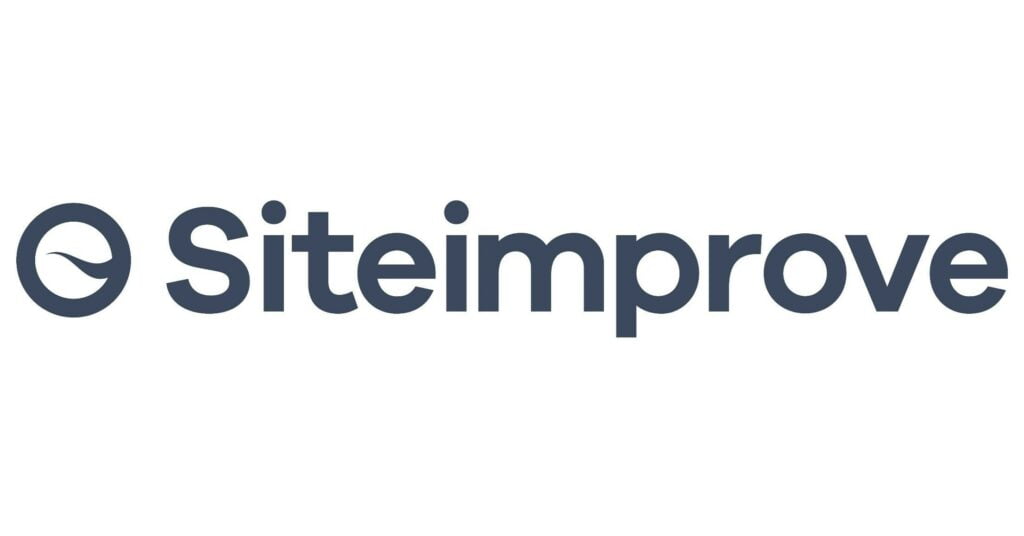 Danny Trichter
accessibility solutions
All You Need To Know About Siteimprove Website Accessibility Solution
Today's digital era has demanding challenges that pressure business owners to maintain current, accurate and up-to-date digital assets. So, in running a website, businesses should consider SEO, conversions, user experience, and accessibility.
In line with this, several companies supply tools and software to handle each area of the website. But, it is more practical to manage and deliver digital presence with an all-in-one solution. 
One of these helpful tools for your site is Siteimprove. This solution helps businesses achieve their digital appearance by empowering teams and meeting a new responsibility for website accessibility.
This review will look at Siteimprove's accessibility solutions and services to help manage and develop your site.
Do you want to know about the ADA compliance for websites? Visit our guide below:
What Is Siteimprove?
Siteimprove is another one-stop shop for maximizing a company's digital potential. More so, it is a SaaS service that provides businesses with the data they need to provide a positive user experience and increase revenue.
Accessibility, SEO, Quality Assurance, Performance, Data Privacy, and Analytics are some of the features offered by this platform.
Core Philosophies
Every day, Siteimprovers go to work to make the web a better place for everyone. It's a global company that works to enhance the digital experience for millions of end consumers.
They design their software platform with the needs of their clients in mind. Plus, they work hard to ensure that everyone has access to the benefits of the digital economy.
Membership and Accreditation
Siteimprove has an academy that provides accessibility courses that have been authorized as Continuing Accessibility Education Credits by the International Association of Accessibility Professionals.
The inclusion of Siteimprove Academy in the IAAP's continuing education framework makes it a significant resource for anyone striving to retain IAAP credentials.
Siteimprove Review
Now, we'll go further into the company's numerous components to see how it aids companies looking to make their websites more accessible.
Accessibility Solutions and Features
Siteimprove offers online accessibility technologies to help companies improve their digital presence while remaining compliant with accessibility rules. The tool validates WCAG 2.1 AA and reveals typical accessibility problems with in-code highlights and tips on fixing them. You may be certain that it adheres to WCAG methods and best practices.
Siteimprove checks your web assets automatically, or you may audit hundreds of pages at a time. It allows you to filter out accessibility concerns and prioritize the areas of your website that need immediate improvement.
With Page Reports, you may mark accessibility concerns inside the source code or on the web page, making it easier to locate faults. Additionally, it enables you to do cross-checking of material for other quality assurance concerns.
You may optimize this aspect instantly for a better user experience. It scans for spelling problems, inappropriate HTML header components, broken links, and SEO concerns.
Website Compliance Checker
The software lets you test PDFs for accessibility problems so that you can make your content more compliant with the ADA, WCAG, and Section 508 standards. You may use Siteimprove to keep track of your progress toward compliance by creating custom dashboards and reports.
More so, resolving issues based on automated testing allows you to make significant changes that bring your website closer to accessibility and WCAG compliance. However, the automated testing technique cannot detect all accessibility issues on websites.
Because of the platform's limitations, Siteimprove's accessibility specialists manually analyze your web assets. Nonetheless, they can identify usability concerns that could not be detected automatically.
Siteimprove provides their customers technical assistance, learning classes, and accessibility services. This option eliminates all problems and makes your website accessible to the impaired, and complies with rules.
Siteimprove Pricing
The Siteimprove all-in-one platform is somewhat more expensive than standard automated accessibility testing solutions. Nonetheless, their customized services are best suited to your organization's accessibility needs. 
You can expect that their complete manual and automated audit, remediation, training, or advice can help you fully.
Siteimprove Support
You may use Siteimprove's accessibility platform either during or after the development cycle for automatic WCAG evaluation. It comes with the scan result, including actionable to-dos you can employ to resolve common concerns.
The platform is simple to use for both technical and non-technical users. So, rest confident that it has clear explanations and advice on fixing problems based on industry best practices. Plus, you may get help from their built-in Help Center feature.
On the other side, manual expert review is also on-demand. That's why Siteimprove specialists review the website and provide recommendations on how to remove compliance hurdles.
Pros and Cons
Siteimprove provides an all-in-one platform for automatic accessibility testing and on-demand professional involvement in auditing, remediation, consultation, and training. These factors will guarantee that your digital assets are accessible and compliant.
Let us look at some of the positives and downsides that have been identified:
Pros
The reporting tool makes it simple to simplify operations

Accessibility aids in the detection of breaches and concerns

Easy-to-follow instructions for resolving difficulties

The dashboard provides a bird's-eye view of the site's current status

Identifies the specific location on the page where there is a problem

Behavior monitoring aids in the optimization of landing pages
Cons
The long delay between site crawls and scoring

A bit pricey

Sometimes overlooks dead connections

Many navigation pathways inside the program to travel from one location to another

Some people may face a severe learning curve
Final Verdict
Siteimprove's development and popularity in the online accessibility arena are undeniable. It is a convenient platform that assesses your online presence tests for accessibility and promotes digital development.
Furthermore, Siteimprove's website accessibility testing tool, like any other automated accessibility rating tool, cannot properly test for all of the WCAG 2.1 success criteria. Nonetheless, subscribing to the platform and remediating based on the results is sufficient to make your website completely accessible.
The team provides a platform to assist enterprises in realizing their digital potential. However, it does not have a toolbox that extends beyond website administration like the accessibility toolbar overlay.
You can test, audit, and remediate your website for compliance using Siteimprove!
You know you can depend on an accessibility checker to audit your website regardless of the tools and technologies you employ. Don't put off evaluating your website's accessibility using the Accessibility Checker
If you find this Siteimprove review helpful, check the other articles below: