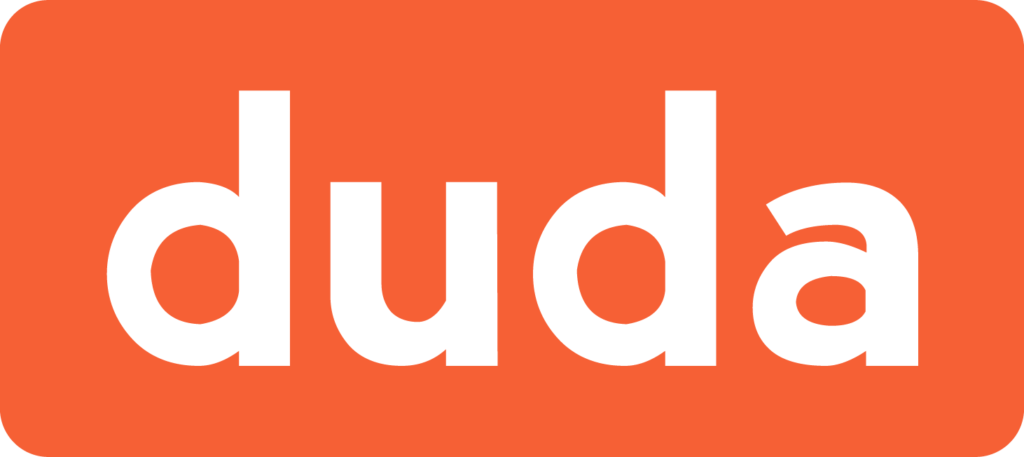 Hina Ilyas
accessibility solutions
How To Improve Your Duda Website Accessibility?
Duda is a continuously growing platform for businesses that want to build their websites.
With over a decade in the industry, Duda has partnered with some of the biggest names in the industry. Some of their clients included Hibu, UOL, and Thryv.
Now,  this article is for you if you have a Duda website. If you're dedicated to attaining website accessibility on Duda, this article will help you do just that.
The web world should be accessible for all, from websites to other digital assets. It is something we should all believe in.
However, the reality is that there are still many websites that present barriers to accessing the website to differently-abled people.
So, if you take this issue seriously and have a website on Duda, you've come to the best place! Today, we're going to talk about Duda ADA compliance in detail.
If you want to know more about what are ADA-compliant websites, visit our guide below.
About Duda
Duda is a website builder that aims to make quality web design easy through its free templates and drag-and-drop editor. It powers over 450,000 businesses worldwide, making it a trusted brand in the digital landscape.
Founded in 2009, the well-known website-building platform has a headquarter in Palo Alto, California, and offices in Tel Aviv, Louisville, London, and Florianopolis.
Additionally, the platform is particularly good for users who want to create multiple sites for clients efficiently. This explains why Duda is so popular with freelancers and agencies.
Duda Offerings and Features
Duda offers a wide range of templates that you can customize to meet your needs. For instance, you can add many images and widgets, change text, and create pages for your website.
Aside from customizable templates, Duda also has other features for businesses, including:
1) Hosting
Duda websites are hosted on Amazon Web Services, a trusted and secure cloud-based web solution. What's good about this is that it has no storage and bandwidth limit.
It also has fast load times because of its global Content Delivery Network (CDN). However, email hosting and domain names are not included in Duda's services.
2) Security
After your free trial, your Duda website will receive an SSL certificate, making your website secure. It is one of Duda's best features, as most website-building platforms in the market don't offer this feature.
Additionally, Duda's server has malware protection and intrusion detection systems, handling security issues.
3) E-commerce
Duda offers many e-commerce tools for businesses. These include payment options, product categories, and even coupon codes.
Aside from these, Duda allows you to put multiple product images. It also allows for an integrated design between your storefront and website.
4) Search Engine Optimization
Unlike other platforms, Duda's SEO offerings are relatively basic. These include free SSL, meta descriptions, and alt text.
Of course, you can tailor these SEO features based on your needs, which results in better SEO.
Accessibility on Duda
Like many online platforms, Duda gives importance to addressing website accessibility and Duda ADA compliance. They have their intention set to make Duda a platform that creates websites that are accessible for all.
One downside to Duda is that they don't offer accessible templates and accessibility plugins. However, Duda has partnered up with an agency that provides website accessibility solutions.
Recently, Duda has collaborated with AudioEye, a leading website accessibility solutions provider in the market. AudioEye makes digital accessibility quick, simple, and affordable to the business community.
Additionally, the solutions provider combines AI and human intervention to determine, monitor, and remediate your website accessibility issues.
AudioEye comes with an accessibility toolbar with a dedicated help desk for website visitors. It also has engagement tools, making it one of the best-in-class website tools for accessibility compliance.
As mentioned, Duda collaborated with AudioEye to make Duda's websites accessible. There are two AudioEye options on the Duda App Store: AudioEye Standard and AudioEye Premium.
AudioEye Standard
If you're just getting started on your journey toward website accessibility, AudioEye Standard is the best way to do so. This solution will spot 400+ accessibility issues with patented automation that fixes most accessibility concerns automatically.
Additionally, this software will continuously monitor your website for new and repetitive issues. It has a visual toolkit that your site visitors can use to adjust common visual issues.
AudioEye Standard also gives you a 24/7 help desk, in which site users can report accessibility issues on your site.
AudioEye Premium
AudioEye Premium can help you achieve your digital accessibility goals with its patented machine-learning technology and certified accessibility experts.
In addition to all Standard features, you also get comprehensive accessibility solutions from AudioEye's experts. It helps you address issues that automation can't fix.
AudioEye Features for Duda
Here are some of AudioEye's features that are available in Standard and Premium:
It is a tool that lets your users fix issues and make those the changes they need. The toolkit allows users to change colors, contrast, font size, and more.
This feature gives you an overview of accessibility results in real-time. You get reports each time an online user visits your website.
AudioEye generates vital information reports, including Accessibility Score, issues fixed by the software, and the scanned web pages. The reports also include remaining website accessibility issues that need to be fixed.
AudioEye's software will automatically apply fixes to common website accessibility issues, making consistent improvements.
Sustainable Testing & Remediation (STAR) Plan
AudioEye provides official accessibility auditor documentation that will help you field and address accessibility complaints.
Aside from the website solutions above, AudioEye also offers training, including tutorials and guides to help you with accessibility problems.
Why You Need ADA Compliance for Duda
Website accessibility means creating websites that individuals can access for online information, regardless of disability.
For instance, let's compare website accessibility and basic needs accessibility. If a building with multiple floors doesn't have an elevator, it means people in wheelchairs won't be able to get to higher floors easily.
The same goes for differently-abled people when accessing online information. If websites aren't accessible, people with disabilities will find it difficult to access digital assets.
Additionally, complying with accessibility standards is a sure-fire way to get you more traffic on your website. If 61 million differently-abled people can access your website, it would make your business flow greatly.
How to Make Duda Website Accessible
Like we've said, Duda does not offer plugins and widgets to make websites accessible. Rather, they have partnered with AudioEye, which provides complete website accessibility solutions.
However, besides their partner firm, there are other third-party website ADA compliance solutions providers that you can consider.
Like AudioEye, UserWay and EqualWeb also offer solutions for website accessibility.
Aside from using third-party solutions, there are also other ways to make your Duda website accessible. Here are some of them:
Adding alt-text on images

Allowing keyboard navigation

Screen reader compatibility

Correct use of headings

Unique and descriptive link names

Proper color contrast

Forms should be accessible
To Wrap Up!
Web accessibility is increasingly becoming an important factor for businesses and brands, as well as for customers. That said, it's crucial to make your website accessible, especially if you're a business owner.
Innovative and efficient tools and plugins help create a website that does not pose any barriers to digital assets. Thus, using these tools and resources can also make your website accessible for all.
If your goal is to achieve Duda accessibility, the tools we've mentioned above can greatly help.
You can kickstart your journey to attain accessibility by checking your Duda website accessibility current situation by auditing it at Accessibility Checker.
Are you an agency that manages your clients' Duda website? Do you want to make these websites ADA compliant through third-party accessibility service providers?
If you are, we recommend joining partner programs to avail of exclusive offers. Learn more about the AudioEye Partner Program and the Accessibe Partner Program.