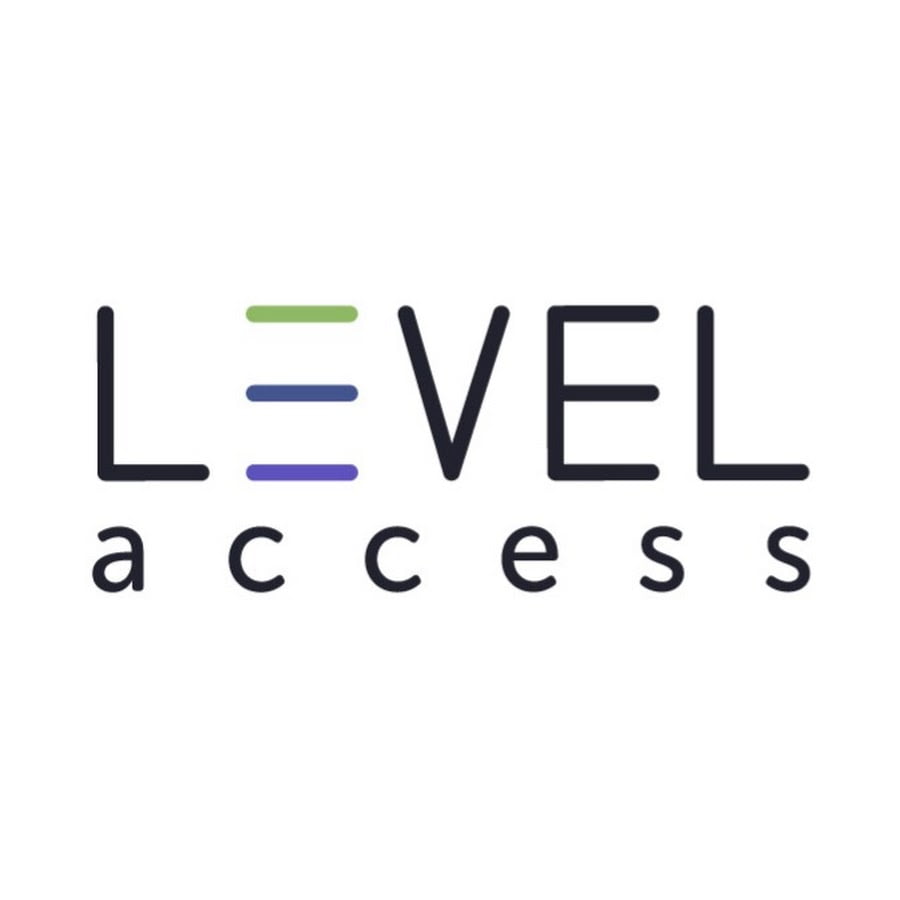 Hina Ilyas
accessibility solutions
Level Access Review: Features, Compliance And More
Web accessibility is an issue that businesses are continuously addressing. Due to the Increased number of accessibility litigation and awareness, brands strive to make their websites accessible.
Attaining accessibility is not a difficult task, especially when keeping in view WCAG guidelines and other standards.
Additionally, many brands, businesses, and organizations offer solutions to make websites accessible. This way, businesses can find ways to make digital spaces inclusive.
One brand that offers accessibility solutions is Level Access. In today's article, we'll discuss their services, compliance, and other details you'll want to know.
So, if you're looking for services to help you attain accessibility, read on! 
Want to learn about ADA-compliant website guidelines? Check our guide below:
About Level Access
Level Access offers end-to-end digital accessibility solutions that allow businesses to help differently-abled people interact with digital content. 
It's based in Vienna, Virginia, and was established in 1997. Since then, it has helped increase digital access and functionality for everyone, especially for people with disabilities. 
At its core, the company provides software solutions that you can use for every stage of the development lifecycle. They also have renowned clients, including the Federal Communications Commission, Adobe, and Nike.
Not only that, but Level Access has been on Inc.'s list of the 5000 Fastest Growing Companies for several years. The company also received the "Champion of Change" award from the White House in 2014.
Level Access Service and Solutions
Now that we have a little background of the company let's review it! In this section, we'll discuss the vital information you need to know, including their services and pricing.
Level Access provides web accessibility services to increase access to websites for users. They're also experts in multiple industries, including education, the public sector, and healthcare.
The company also has a digital accessibility library for your team so that you can integrate accessibility into design, development, and testing.
Additionally, they have a range of services that help you manage your compliance with complex regulations to accommodate those with disabilities. They offer different accessibility solutions, including:
Level Access produces audit reports to foster compliance and provide a level of protection against litigation.
Their strategic consultation services help you take a comprehensive look at your web accessibility so that you can get the best from your website.
The company offers interactive training through different vectors, including on-site classroom instruction, online distance learning, and one-on-one coding with developers.
Level Access assists with legal documents, helping you comply with laws and regulations more efficiently.
With the help of their professional programmers, you can easily write custom scripts to help differently-abled people access your online content.
Level Access services start with a free risk assessment that matches your needs with an Accessibility Expert. 
You get an objective assessment of your website's accessibility, and a report will be generated for potential issues. This helps you find the products that are right for you.
Accessibility Management Platform (AMP)
Level Access Accessibility Management Platform (AMP) is popular software that helps developers build more accessible, high-quality products for everyone.
It has a robust accessibility testing engine (Access Engine) that helps businesses streamline their workflow for accessibility efforts.
Mainly, the AMP's function is to test pages for accessibility. It can also create automated tests for PDF content or pages in development so that you can address accessibility issues early.
Pros and Cons
Because of the services they offer, Level Access is a competent partner to help you in the complicated world of compliance. Like other service providers, Level Access also has different pros and cons.
Pros
Offers free risk assessment for your website

Has a modern AMP software

Built with a team of accessibility experts

Serves notable clients like Nike and Adobe
Cons
Pricing isn't available on the website

Manual adjustments take time
Compliance
Level Access gives importance to accessibility. Aside from providing compliance resources on their website, they implement their services to comply with:
WCAG is a set of guidelines for the accessibility of web content produced by the W3C's accessibility group.
While the ADA doesn't explicitly include websites as a public accommodation, they should be accessible to differently-abled people.
Section 508 covers technology procured by a federal agency under contract and applies to Electronic and Information Technology (EIT).
AODA allows Ontarians to fully participate in all aspects of daily life, giving them greater access to employment, education, and social services.
FedRAMP was established to help the federal government and government agencies adopt cloud computing in a risk-based manner.
Customer Support
Like other comprehensive manual accessibility solutions, clients can get in touch with Level Access via different platforms during business hours.
They allow you to contact them via mail or call an accessibility expert when necessary. Additionally, Level Access provides expert guidance for auditing and remediation. 
Not only that, but they also have how-to instructions and accessibility resources that you can access.
Users Reviews and Testimonials
Getting reviews from Level Access users is difficult, and search engines also don't find any. Their social media pages don't have reviews either. 
Additionally, their YouTube channel had comments disabled on many videos.
However, the Level Access website has a lot of testimonials from their clients. For instance, you can read various success stories on their website, including the University of Cincinnati and Aetna.
Final Verdict
Level Access is here to help you ensure your digital accessibility projects are completed efficiently and comprehensively. Their services also ensure that your website complies with applicable regulations. 
While there might be some boxes that Level Access didn't check, the company is a good partner if you're looking to make your website accessible for everyone.
If you have a website and you are committed to making it accessible for everyone, you can start by auditing your website at Accessibility Checker 
Liked this review? Find more helpful reviews below!