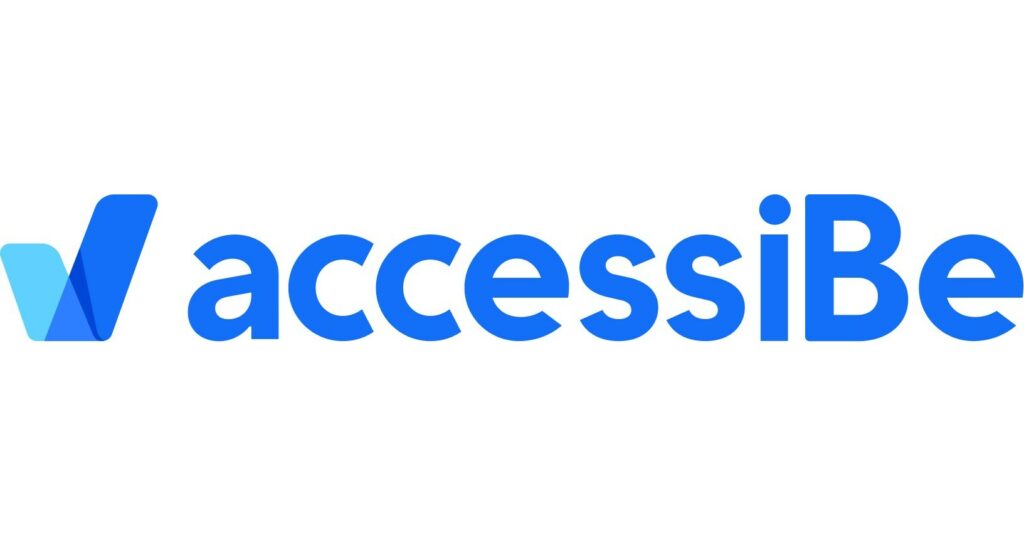 Danny Trichter
Reviews
accessiBe Review: Compliance, Technology, Price And More
accessiBe is an AI-powered, fully automated web accessibility solution that makes web accessibility effortless and affordable, empowering every business to meet ADA and WCAG 2.1 compliance within 48 hours.
accessiBe's vision: By 2025, all digital spaces worldwide will be fully accessible to people with disabilities, with no exceptions.
accessiBe Compliance
accessiBe's solution will ensure your website is compliant with the following legislation:
ADA Title 3
Section 508
WCAG 2.1
*If your site contains videos and/or PDFs, you may encounter additional costs in order to ensure they meet accessibility requirements.
As seen on TV:
Pros & Cons
Pros
✔️Simple, affordable, effortless, and compliant worldwide
✔️7-day free trial
✔️Account managers available to guide you through the product, pricing, and any questions you may have
✔️Fast turnaround with a 5 min installation, and 48 hours to be compliant
✔️100,000+ clients use accessiBe including legal and government organizations
✔️Includes accessibility statement and certification
✔️Litigation support package and monthly compliance audits
Cons
❌Built specifically for websites and small and medium-sized businesses (SMBs)- some web apps might not be compatible
accessiBe Price Model
accessiBe offers different price packages depending on the number of unique pages, ranging from $490 per annum for a website with 1,000 pages or less, $1,490 per annum for a website with 10,000 pages or less, and $1,990 per annum for a website with 100,000 pages or less.
For websites with over 100,000 pages and up to 1M pages, the price is $3,490 per annum.  The company also offers monthly subscriptions.
accessiBe  Platform Compatibility
accessiBe is platform agnostic and can operate on any website and any platform whether a known brand or a custom-made one. accessiBe is no newbie to the game. With over 100K site installations, this company has what it takes to test and ensure compliance on all major platforms.
Ease of Installation
It only takes a matter of minutes to install a line of JS code on your website. No matter what type of code or CMS platform your website is built on, there are easy-to-understand instructions for quick installation. You are not even required to sign up for a paid account before you can start testing it out.
accessiBe also includes extensive help features, like a knowledge base you can access from the support tab on their website, tutorial videos, and chat support ready to answer any questions you have. What further simplifies accessiBe is the ever-present opportunity to speak with an account manager about any questions or problems you might encounter.
accessiBe Technology & Features
How acceessiBe makes your website accessible to people with disabilities:
Front end:
The front end of your website must be accessible to ensure access to people with visual impairments, seizures, or cognitive issues. accessiBe has solved this issue by allowing the user to adjust the design and UI of the website so it can perfectly meet WCAG 2.1 AA and AAA accessibility requirements.
The widget as shown in Lonely Planet's website:
Close-up: Front end functionalities assist individuals who are visually impaired, people with epilepsy, and people with from cognitive problems:
Back end:
accessiBe uses machine learning to scan, analyze, and interpret every element on the page same way a human would. Then, the system automatically fixes accessibility issues it finds using ARIA (Accessible Rich Internet Applications) attributes and various behavior adjustments to provide full context to screen readers, allowing blind users and people who suffer from motor impairment to navigate and browse through sites accurately and seamlessly.
Screenshots from accessiBe's website explaining the back end functionalities the company built:
Customer Support
Chat Support ★★★★☆
Highly responsive during business hours, basic questions are answered very quickly.
Tech Support ★★★★☆
Usually, the solution works seamlessly, but if you have a complicated tech problem you should expect an answer anywhere from 1-2 days.
Account Management ★★★★★
This is your best bet on getting a good and clear presentation of the product, and any answers for questions you need. If you ever need tech support your account manager will help you get answers from the tech support team.

Our Verdict
With an easy-to-install and elegant interface of accessiBe, you can give individuals with a variety of needs an effective way to navigate your website.
accessiBe is an ideal solution, especially for SMB's, though it is suitable for any size website. The company's clients include websites that have five pages up to websites that have millions of pages.
The healthy amount of large enterprise, legal, and government clients that are using accessiBe and a recent investment of $12 million from a well-known VC add credibility to accessiBe's solution. We believe you can feel safe choosing accessiBe to make your website compliant and up to the WCAG 2.1 AA standards, ADA Title 3, and Section 508.
If you're looking to have peace of mind regarding your website's compliance, accessiBe is an effective and innovative answer to your concerns.
We highly recommend it!
Looking for more guides and reviews? Check our helpful resources here: