Hina Ilyas
accessibility solutions
How To Achieve BigCommerce Accessibility?
If you're hosting your eCommerce website on BigCommerce and would like to improve your BigCommerce accessibility, here are a few things you can consider when trying to adhere to these standards.
We all know that website accessibility is an important topic, and it's something we should all pay attention to. But it's not always easy to understand what we can do or how we can implement proper accessibility standards. 
There has been a huge change in how we buy and sell things. The world went from having to always go to stores to buy products to placing orders for goods right on their phones at the convenience of their homes.
Though buying and selling have become so convenient, it cannot be taken advantage of if eCommerce websites aren't designed with Accessibility in mind.
BigCommerce is one of the most popular eCommerce website builders in the market today. In this article, we'd be discussing BigCommerce accessibility and how to make your eCommerce store design ADA compliant.
To understand ADA compliance for the website, visit our guide below:
About BigCommerce
BigCommerce is an e-commerce platform that allows merchants to set up their online stores and easily grow their businesses. With over 60,00 active customers in 100+ countries, it's safe to say they are doing something right.
The platform was founded in 2009 and is based in Austin, Texas. In addition to being self-hosted, there are three additional solutions offered by BigCommerce—Software as a Service (SaaS) and eCommerce hosting.
They currently have ratings of 4.2 out of 5 on G2Crowd, 4.3 out of 5 on Capterra, and 8.2 out of 10 on TrustRadius.
BigCommerce Features
BigCommerce offers a wide range of features and templates on its platform. It gives you the ability to tweak and customize the design and the functions of your website.
Aside from that, BigCommerce also has features that would ease operation for businesses on their eCommerce websites, these includes:
Search engine optimization
BigCcommerce takes your website's SEO seriously. They provide you with features like customizable SEO-friendly URLs, and out-of-the-box Metadata, and robots.txt editing.
These features, if implemented appropriately, could generate more traffic to your eCommerce website by increasing your website's visibility on search engines.
You can also choose to modify the SEO to your preference with suggestions from SEO companies like Semrush or Ahrefs.
Payment
BigCommerce websites come with features that make paying easier for your customers. Your customers can pay with their digital wallets like Apple pay, Paypal One Touch, and more.
In addition, you can set up and customize your eCommerce website's checkout page and integrate credit card options.
Ecommerce
E-commerce tools like storefront creation, coupon codes, product categories, and product pages are provided for businesses. 
Other tools on BigCommerce include cross-channel Commerce, where you can integrate with big marketplaces like eBay and Amazon, or social Commerce to capture more customers on social media platforms like Facebook, Pinterest, and Instagram.
Security and Reliability
High-level security SSL certificates are provided for eCommerce websites. It protects and secures your website and gives you peace of mind.
They also have over 99.99% uptime, resiliency, and performance for merchants that use BigCommerce. Your store's data is reinforced with two data centers and a third backup data center spatially separated to mitigate potential failure.
Accessibility on BigCommerce
Several platforms, which include BigCommerce, are committed to making their platforms accessible to everyone. BigCommerce accessibility is made relatively easy by their default theme, Cornerstone (versions 5.2 and higher).
The theme has been designed to comply with WCAG 2.1 Level A guidelines in the following areas:
Readability

Timing 

Input modality

Keyboard accessibility
BigCommerce is committed to improving its platform's Accessibility, but merely using their platform would not ensure your website's ADA compliance. 
Little effort will be needed to improve your BigCommerce accessibility and make your website ADA compliant.  
But, if improving your BigCommerce accessibility and making your website ADA compliant is overwhelming for you, BigCommerce has announced a strategic partnership with a website accessibility provider.
BigCcommerce partnered with eSSENTIAL Accessibility, a website accessibility provider that empowers organizations to deliver fully accessible websites.
Their partner, eSSENTIAL, adopts solutions that involve automation done by AI and also involve human monitoring to fix your website's accessibility issues. 
eSSENTIAL Features for BigCommerce
eSSENTIAL offers a wide range of solutions for reaching your BigCommerce accessibility goal, and they include:
They provide technical support to rectify your website accessibility issues by collaborating with your teams. Regular checks are also done to ensure issues are fixed.
Training for your accessibility team is provided by eSSENTIAL; manuals, courses, and references are made available to help your team sustain your website accessibility and continue being ADA compliant.
 Their in-house litigation team of qualified lawyers provides you with guidance to evaluate legal demand letters and website accessibility lawsuits.
Tests are run on your websites using WCAG 2.1 AA success criteria. Ongoing evaluations are also done to monitor status and detect errors.
Human testing and manual evaluation
Experts at eSSENTIAL Identify and test your critical user flows. They also deliver a comprehensive evaluation audit identifying errors with remediation guidance and tools.
Why Does My Website Need to be ADA Compliant?
Websites that aren't accessible or ADA compliant are already receiving many lawsuits from users and even customers. There has been a tremendous increase in the lawsuits websites up to 300%.
This means if your eCommerce website is not ADA compliant, you risk being sued in court for not improving your BigCommerce accessibility. 
And the thing is, making your eCommerce website ADA compliant is far more cost-effective and less time-consuming than your non-compliance with the ADA standards.
Below are a few reasons why your BigCommerce accessibility should be taken seriously:
Search Engine Optimization
Making your eCommerce website accessible could positively impact your SEO. For example, bounce rates could be drastically reduced by designing your website's interface to be easy for people with disabilities to navigate your website.
Knowing what good SEO could do for your eCommerce business should be on your high priority list.
Market reach improvement
According to a 2005 report from the United States Census Bureau, 18.7% of the population, equivalent to 54 million people at that time, were with disabilities.  
People with disabilities are a massive buying force. Have demonstrated that they're willing to pay up for better service and products. Why leave all that money on the table?
Keeping away from lawsuits
The Americans with Disabilities Act (ADA) is not something you want to mess around with. If your website is inaccessible, you can face fines of up to $75,000 per occurrence—and that's for a single violation (Multiple violations could rise to $150,000)
That's potentially crippling for any business owner! The last thing you want is an angry group of customers representing an entire demographic.
Improved user experience
Accessibility is more than just meeting legal guidelines. It's about creating a positive experience for your users, no matter what their circumstances are. 
When you design with Accessibility in mind, your eCommerce websites will be easier to use and increase user loyalty. Who wants to shop somewhere they can't easily access? Not many people.
How to make a BigCommerce website accessible?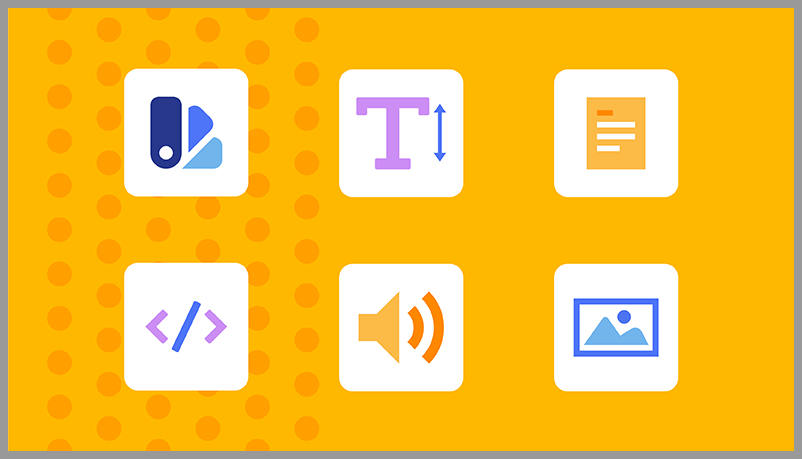 As mentioned previously, the BigCommerce Cornerstone default theme is tailored to be  WCAG 2.1 Level A compliant; still, merely using the theme wouldn't Improve your BigCommerce accessibility or make your eCommerce website ADA compliant. 
Therefore, you must keep auditing your website and make your website accessible.
To ensure your BigCommerce accessibility is improved and your eCommerce website is ADA compliant, availing third-party websites like AccessiBe, eSSENTIAL, AudioEye, Equal Web, essential accessibility, and UserWay would be your best bet.
You can also make your eCommerce website accessible on your end by making some adjustments and implementing some of the solutions listed below:
Add screen reader functionality

Use headings correctly

Make forms accessible

Add alt tags to your images. 

The clear and descriptive link name 

Good color contrast 
Wrapping Up
Making websites accessible to everyone is becoming a crucial factor that businesses are taking seriously. For companies with an online presence, having an accessible site isn't just good PR—it's simply good business.
With customizations on your websites, you could create hurdles for people with disabilities and make accessing and navigating through the website difficult. 
Luckily, some platforms can solve these issues by improving your BigCommerce accessibility and making your eCommerce websites ADA compliant.
If you want your eCommerce website to be accessible to everyone and want it to be ADA compliant, the tools we've recommended in this article are your best bet for reaching that goal.
You can kickstart your journey to attain Accessibility by checking your BigCommerce website accessibility current situation by auditing it at Accessibility Checker 
If you find this article helpful, check out our other website compliance posts for your guidance:
Are you an agency that manages your clients' BigCommerce websites? Do you want to make these websites ADA compliant through third-party accessibility service providers?
If you are, we recommend joining partner programs to avail of exclusive offers. Learn more about the AudioEye Partner Program and the Accessible Partner Program.