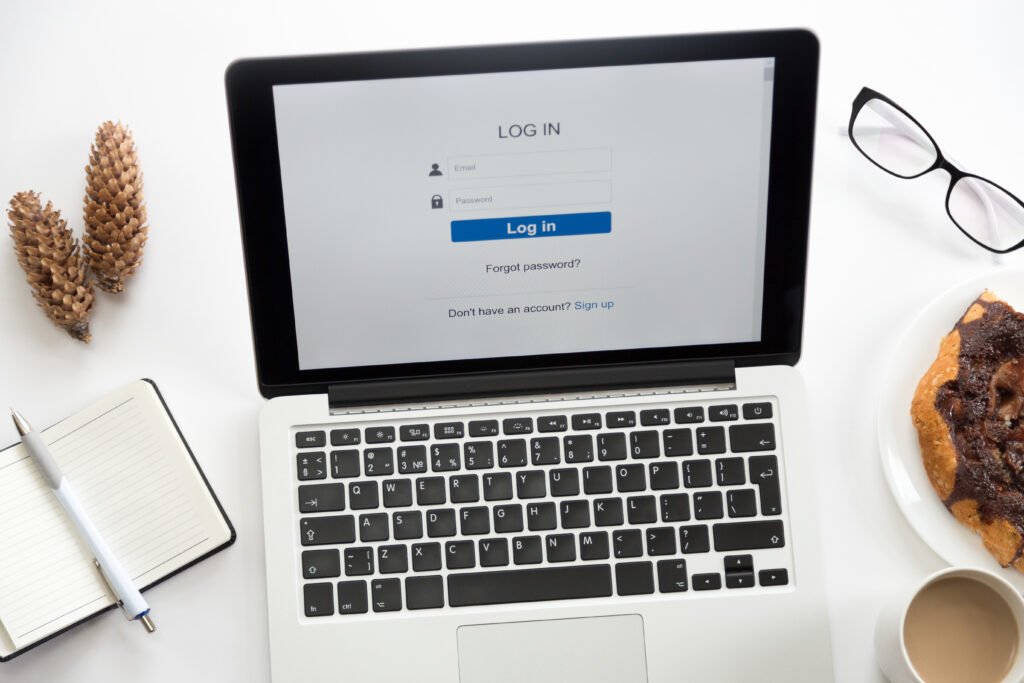 Hina Ilyas
accessibility solutions
Know All About The Top Five Accessibility Checkers
Conducting your business for inclusivity and paying emphasis on website accessibility is not only imperative for compliance. These aspects are also equally important as a good business practice. 
The most important step in your journey to attain accessibility is auditing your website. Several platforms help you carry out your website audit and generate an audit report. 
In this article, we'll discuss the top accessibility checkers to help you attain website accessibility.
Want to know more about ADA compliance for websites? Visit our guide below:
If you're interested to know more about accessibility checkers, continue reading!
What Are Accessibility Checkers and Why Do You Need Them?
Accessibility checkers have been helping web content meet accessibility guidelines for close to a decade. Now you can quickly identify accessibility issues in your website so that users with disabilities can enjoy the content that you've designed with them in mind.
Besides this, below are other reasons why you need an accessibility checker:
1. Accessibility checkers serve as the starting point to get you started with ADA compliance and accessibility.
Say you've gone through the guidelines, standards, and best practices included in the W3C recommendations. You've even read the very detailed technical material.
But you're stuck. In this case, an accessibility checker is key to making sure everything is accessible to everyone on your website.
2. The core function of these tools is to perform an audit of your website and send a report.
An accessibility checker helps cut down on the time it takes to recognize accessibility issues. They help you determine issues that prevent differently-abled people from accessing your website.
Additionally, you can access them for free or sign up for a paid service that will tailor the checker to your needs.
3. An accessibility checker helps you detect flaws concerning accessibility and give suggestions about how you can have your website compliant.
Like we've said, an accessibility checker helps you identify accessibility issues on your site.
Depending on the checker you use, it'll generate reports to help you determine how to fix accessibility issues. This way, you can help differently-abled people access your website more easily.
The Top 5 Best and Reputable Accessibility Checkers
1. Accessibility Checker
Accessibility Checker is the topmost website accessibility checker at the moment. It's a free service that enables you to audit your website easily, scanning your website's code to determine accessibility issues.
Additionally, this accessibility checker audits your website for accessibility issues worldwide, ensuring that it meets WCAG 2.1 level AA compliance.
It also checks websites for compliance with local standards and regulations. You can also enjoy complete peace of mind with its detailed and accurate audit.
It includes detailed explanations and recommended solutions to help you track your website's accessibility deficiencies and fix them.
How It Works:
To use

Accessibility Checker

, you have to go to the website and enter the website you want to audit.

The site allows you to choose legislation depending on where you are in the world.

After these steps, you get a detailed

website accessibility

report. It includes explanations and recommendations to solve the accessibility issues.
Checking the accessibility of your website is a big step towards making your website inclusive. Start by evaluating the accessibility of your website at Accessibility checker 
2. Wave

The WAVE website accessibility checker is a simple tool that will tell you whether your site's pages are accessible to differently-abled people.
WebAIM is a non-profit organization that aims to make web content accessible to differently-abled people. They have developed a variety of accessibility features within the site so that all people can access web content.
This accessibility checker is available as a browser extension, helping you run the tool in your web browser. Even better, it enables you to check for accessibility issues on any website.
WebAIM also offers the WAVE API, a paid application that you can use to schedule and automate your site's accessibility checks.
Additionally, this API allows you to check for accessibility at custom viewport sizes and provide authentication to check if a page behind a login is secure.
How It Works:
You can either enter the website URL on their website or download the extension. Choose the extension if you need to audit dynamic, password-protected, and locally-stored web pages.

The program displays an overlay of error icons on your website's elements that have accessibility issues.

Whenever you click on one of these icons, you can get information about accessibility issues, including structural elements and poor color contrast.

It takes you to the "troublesome" code via annotated HTML, which you find at the bottom of the screen.
3. IBM Accessibility Toolkit
The IBM Accessibility Toolkit allows developers and testers to embed accessibility directly into their workflow. It's an open-source accessibility toolkit that offers resources for app and website accessibility.
The IBM Equal Access Toolkit provides guidelines that bring equal access to all team members creating an enterprise offering.
Its accessibility checker is a browser extension that enables developers and auditors to evaluate web-based components or solutions for accessibility issues.
Additionally, the IBM website accessibility toolkit also offers guidance through each stage of development and test automation.
How It Works:
The simplest way to use the IBM

accessibility checker

is by installing the extension on your browser. After installation, all you have to do is run it on your website.

It returns results in seconds, where it displays the website at the top of the browser. You'll also find raw source code at the bottom left of the page.

The bottom right half shows you the website elements where it found accessibility issues.
4. AChecks
AChecks provides you with WCAG 2 AA reports across your websites, helping you easily monitor and report on your AODA and ADA compliance.
This tool has several features like checking multiple domains, page limits, and even site hierarchy. AChecks also provide a dashboard, which gives you access to the analytics of your web properties. 
Like other website accessibility checkers, this tool also has a report summary that gives you the summary of the issues of your site. 
How It Works: 
Since AChecks is a paid service, you have to sign up to get its features. They have three options, which are Basic, Single, and Full.

The dashboard shows your audit results, including the site's accessibility and performance.
5. Pa11y
Pa11y is a tool for accessibility testing that helps to ensure that your website is accessible to everyone. Accessibility testing ensures that your website is accessible for both users with disabilities and users without disabilities.
If you want to see pa11y reports but can't code, koa11y is for you! This desktop app creates a slick, easy-to-use interface for pa11y commands.
Pa11y is an open-source, free application that allows anyone to use it. Whether you have a small budget or just want to learn more about machine learning, Pa11y has what you need.
How It Works:
The first thing to do is install the pa11y core package, which gives you access to the pa11y command.

The package lets you run an accessibility audit on a specific website by running a command.

Whenever you run this command, the output is sent directly to your terminal. It contains every single error that your website has.
For an in-depth tutorial on how to use pa11y, you can read this guide.
Top Accessibility Checkers At A Glance
| | | | | | |
| --- | --- | --- | --- | --- | --- |
| | Pricing | Usability | Features | Popularity | Format Support |
| Accessibility Checker | ★★★★★ | ★★★★★ | ★★★★★ | ★★★★★ | ★★★★★ |
| Wave | ★★★★ | ★★★ | ★★★ | ★★★★★ | ★★★★ |
| IBM Accessibility Toolkit | ★★★★★ | ★★ | ★★★★ | ★★★★★ | ★★★ |
| AChecker | ★★ | ★★★ | ★★★★★ | ★★ | ★★★ |
| Pa11y | ★★★★★ | ★★★ | ★★ | ★★★★★ | ★★★★ |
To Sum Up!
You must make several considerations to select an accessibility checker, including the pricing and its features.
The list of the top 5 accessibility checkers discussed above can help you big time in making a wise choice. Even better, you can even use multiple checkers based on your needs.
These checkers are easy to use, give you direction, and provide you with audit information.
But remember, these tools and resources cannot solely and completely determine accessibility and can only assist you in doing so. 
If you found our guide helpful, read our other posts about ADA compliance!