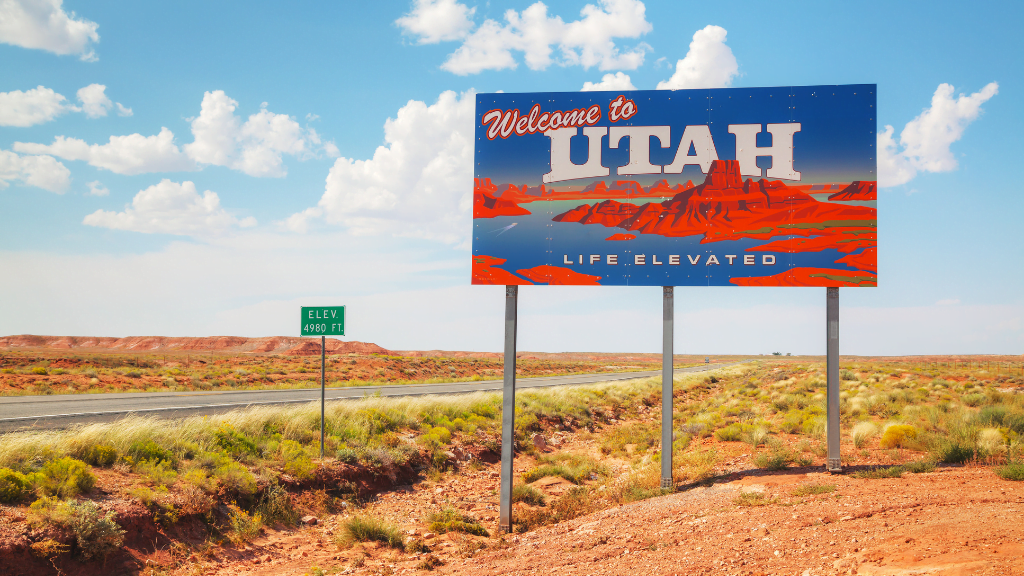 Danny Trichter
ADA compliance
Your Step By Step Guide To Understand ADA Compliance In Utah
The web landscape poses a lot of challenges related to accessibility to differently-abled people.
With this, Utah has implemented different policies, guidelines, and laws to ensure equal access.
Today, we'll discuss everything about website accessibility in Utah from several perspectives. These include the current status of web accessibility in Utah, state policies, and factors that make ADA compliance significant in Utah.
If you are curious and want to know more about ADA compliance for websites 2021, visit our guide below. 
If you have a Utah-based business or sell to Utah residents, this article is for you. Continue reading to know more about ADA compliance in Utah!
Website Accessibility in Utah
Utah used not to have to worry about being sued for ADA Title III violations. From 2013 to 2015, the state received a total of only 8 lawsuits in federal court.
Nonetheless, this number has increased over the years. The number of case filings grew to 124 in 2016, making Utah the seventh busiest federal venue for ADA cases that year.
Additionally, there have been 125 lawsuits filed in the Utah federal courts in 2017, the highest number of cases since 2013.
In several accessibility cases, lawyers tried to exploit the law to make money instead of helping people with different abilities. 
For instance, a famous case in which a single law firm sent a differently-abled person to different websites to find ADA violations. As a result, they can charge the business with the lawsuit.
However, state lawmakers are trying to resolve this issue. They believe that if businesses violate ADA compliance, they should be given notice.
This way, they can rectify their negligence and then charge with a lawsuit.
ADA Compliance in Utah: Laws and Regulations Related to Website Accessibility
The state of Utah has several guidelines when it comes to website accessibility. For instance, the state implements the W3C standards and Section-508.
The W3C has developed many web standards for accessibility. In Utah, websites must adhere to WCAG, which provides recommendations for a website's text, video, and audio.
Additionally, the W3C also has conformance levels, which determine a website's accessibility. These are A, AA, and AAA. For more information on the WCAG, you can read our comprehensive guide here.
Aside from the WCAG, Utah also requires adherence to Section-508. Some of the section's standards include:
Data tables should have row and column headers;

Users should be able to skip repetitive links;

Web pages should be readable without the use of an associated style sheet; and

Websites should use alternative text for non-text content.
Utah Accessibility Policy
Besides the WCAG and Section-508, Utah also has an accessibility policy in place. The state has developed these standards for website use.
Additionally, these standards mainly cover website design. Utah requires websites to adhere to several design standards, which include the site's font sizing, navigation, and layout.
Aside from these, Utah's standards also require websites to have a straightforward design. For instance, website owners should design websites to be easy to use.
They should also be organized, with an easy-to-navigate navigation system. In addition, the state also requires the use of headings, which clearly define each section's purpose.
Besides these, you'll also notice that state agencies have a statewide header on their websites. This way, websites of state agencies have consistency and are easier to navigate.
There are also other standards concerning the website's design, including:
The use of alt text

Links should stand alone

Audio and video transcripts

Flexible layout

The use of cascading style sheets (CSS)
Factors That Make ADA Compliance Significant in Utah
Like in other states, Utah also pays great attention to ADA compliance. In Utah, website accessibility is not only about catering to the needs of differently-abled people.
There are a few other things that are unique about Uta, making web accessibility increasingly important. Some of these factors are:
A growing number of the population who don't speak English
Aside from website design, accessibility also covers making information available to non-native English speakers. Thus, website translatability is another criteria of web accessibility in Utah.
Catering to senior citizens
Web accessibility should also benefit other people, including individuals with changing abilities due to aging.
That said, Utah requires that websites make accommodations for all citizens by following web accessibility standards.
These factors emphasize websites to be translatable and easy to navigate. Additionally, this also allows Utah to provide accessible information by adhering to Utah website compliance.
How to Avoid ADA Compliance Claims
ADA Compliance in Utah should be taken seriously. Besides getting a lawsuit, ADA non-compliance can also cost you your business or brand.
That said, you should take all the actions to avoid these lawsuits. Below are some of the remedies that you can adopt:
Perform a thorough web audit. 
After a thorough understanding of web accessibility guidelines, the next thing to do is conduct a web audit. This is done to know your site's inaccessible parts or elements and get them fixed as soon as possible.
Show your commitment to website accessibility by adding an accessibility statement on your website.
When you generate an accessibility statement, you don't only show your commitment to providing accessibility to your users. You also show that you, as a brand, care about them.
Additionally, an accessibility statement also helps you inform users about your website's accessibility.
Get necessary plugins and widgets like AudioEye, accessiBe, Userway, and Equalweb.
Installing plugins and widgets helps your website become more accessible and ADA compliant. Additionally, these tools also help you make your website fast and seamless to access.
Some of these resources include AudioEye, accessiBe, Userway, and Equalweb.
Keep checking and updating for state laws and regulations.
Maintaining an accessible website that meets ADA Compliance in Utah is easy, especially when you're up to date with state laws and regulations.
That said, you must regularly check accessibility guidelines that help you meet Utah website compliance. This way, you can update your website and prevent litigation.
To Wrap Up!
The basic accessibility rights of a differently-abled person must be considered important and addressed.
Making your website ADA compliant and following WCAG guidelines is beneficial for businesses and individuals.
With this, you must maintain ADA compliance by following guidelines and state laws. This way, you can increase your prospective customers, clients, and visitors.
Additionally, it can also enhance brand value and save you from lawsuits, which can get costly in no time.
If you're curious about ADA compliance in other states, read our articles below!