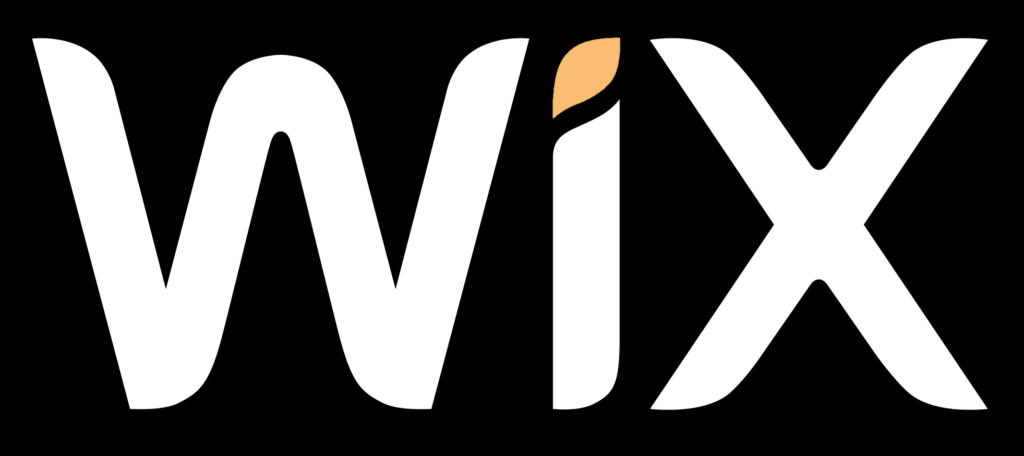 Erin Easley
accessibility solutions
A Step by Step Guide To Make Your Wix Website Accessible And ADA Compliant
If you're a Wix website owner and you're looking to make your website accessible, you've come to the right place. In this article, we will examine how to make Wix websites accessible and how you can achieve ADA compliance.
Wix provides its users with various guidelines, resources, and tools that ensure ADA compliance, unlike other digital platforms. However, keep in mind that adhering to these guidelines doesn't make your website fully compliant.
That said, we'll show you the best apps that can help you attain ADA compliance for your website.
Learn more by reading our guide if you want to know the answer to what does ADA compliance mean for eCommerce websites?".
In today's article, we'll share everything you have to know about how Wix makes its platform accessible for all. So, if you're interested in building your own Wix e-commerce site and making it accessible, read on!
Why You Should Make Your Wix Store Accessible and Compliant
Making your e-commerce website accessible more than just adhering to the Web Content Accessibility Guidelines (WCAG). Not only is it a way to promote inclusivity, but it's also a moral responsibility.
Besides these, an ADA-compliant website is also more functional. Additionally, it is a way to build a conscious brand that improves the lives of users with disabilities.
That said, maintaining a website that adheres to ADA compliance should be your priority. If you're wondering, here are other reasons why you should make your e-commerce site accessible to all.
1. It provides an enhanced user experience (UX)
One of the main purposes of accessibility is to help create a better experience for users. While UX is about designing for a user who doesn't have any disabilities, accessibility takes a broader approach.
Unlike UX, accessibility is focused on all users and not just those who don't have any disabilities. Thus, accessibility provides users with features that are designed for people with disabilities that therefore benefit all users.
By not making your e-commerce site accessible, you're automatically preventing a large portion of your website visitors from having a good user experience.
2. Accessibility helps you keep away from penalties and lawsuits, as lawyers are specifically targeting e-commerce websites.
In 2020, over 3,500 ADA lawsuits were filed for website accessibility issues, which has increased from about 2,900 in 2019. However, these numbers don't include the significantly higher number of companies that received demand letters and settled without a lawsuit. 
What's important to remember is that settling accessibility lawsuits can cost you money. Additionally, litigation can be hundreds of thousands of dollars.
Aside from expensive legal costs, getting sued for web accessibility also puts your company's reputation at risk. Hence, making your e-commerce site accessible is the right thing to do if you don't want to lose your business and your reputation.
3. It helps you improve your brand's market reach.
With 61 million U.S. adults living with disabilities, persons with disabilities are a significant part of the U.S. and global population.
Building a website that is not accessible can cost you your valuable customers. They will not engage with your content simply because they cannot.
Thus, your potential customer base can grow when you have a website with an accessible design. To calculate, people with disabilities have an estimated annual purchasing power of $220 billion.
Achieving Wix accessibility is not only the right thing to do, but it will also help you achieve a leg up on any competition.
4. It helps you rank better in search engines
An accessible website doesn't just make it easier for your visitors to navigate. It also improves your site's overall score, which in turn improves your site's visibility in search engines.
As a result, you get more website traffic and potential conversions. Simply put, ADA compliance helps you improve your SEO.
Businesses that prioritize web accessibility often find that their SEO goals are also aligned. The reason for this is clear: a website with a clean interface and easy navigation is helpful for people with disabilities.
Thus, more website visitors means good search engine visibility. Not only that, but it also reduces your bounce rate.
How Wix Shows Its Commitment to Accessibility?
Wix accessibility helps people with disabilities interact with your website. And as we've mentioned, Wix is one of the many platforms that provide various accessibility features to its users.
Wix also has different tools that can help you achieve ADA compliance. In simpler words, Wix supports accessibility. 
In this section, we'll talk about the different ways in which this website offers resources and other accessibility tools to its users.
1. Accessibility built-in features
Many features are automatically enabled when someone creates a professional website on Wix. These features include:
Full keyboard functionality and automatic DOM to navigate Wix websites using a keyboard

Correct semantics to help users with disabilities navigate Wix

Smart focus rings with dual colors and for seamless navigation

Aria attributes with an enhanced UX

Heading tags help you put your content in the right hierarchy

Skip to content feature that allows keyboard users to view the site's main content
2. Accessibility guides and resources
Wix also has thoughtful and well-devised guides and resources to help website creators understand accessibility issues in a better way. For instance, they have a detailed guide on how to use text and graphics to ensure seamless accessibility.
Additionally, there's a guide on the Accessibility Wizard, which you can use to identify what needs to be fixed on your website.
3. Third-party Apps
Despite Wix's efforts and commitment to accessibility, getting to full compliance is not easy! That's why Wix allows companies to create third-party apps to connect to your Wix website and make it fully compliant and accessible. These brands provide different tools and resources to ensure full compliance with the ADA. 
AudioEye, the company we also recommend for digital accessibility, has been working with Wix for some time and fixed many Wix websites and made them fully accessible.
Similarly, accessiBe is another reputable name that works in partnership with Wix. You can make your Wix website ADA compliant through accessiBe.
4. Accessibility templates
Wix has almost 40 different website accessibility templates that you can use right away to attain ADA compliance easily.
These templates also incorporate many features and are grouped into different categories. Depending on the type of website you're building, you can choose a template that suits your niche.
But, as you customize your template and bring your content and images, you may compromise on built-in accessibility features. Thus, it is essential to audit your website regularly to find the errors that might arise.
5. Informational articles and feature requests
On the Wix website, you can find many informative articles to help you understand various aspects of accessibility. With these articles, you can also learn how to make your digital space accessible.
Additionally, you can request a particular feature for the website to understand better and ensure compliance principles.
However, remember that these guides can only help you improve your site's accessibility. For full accessibility of your website you still need to use the tools, we recommended (AudioEye and accessiBe).
Access Exclusive Agency Discounts for Your Customers
Are you an agency that specializes in building Wix websites?
If so, we highly recommend checking out the AudioEye Partnership Program, which helps your agency with the challenge of accessibility at scale. The good news is this is all at an affordable rate!
With the help of this program, you can differentiate yourself from your competitors by adding ADA compliance to your agency's offerings! The program is also open to agencies of all sizes, giving you access to exclusive perks and discounts that benefit your business and your clients. 
Learn More About the Program Here!
To Sum Up!
All features that Wix offers are great and useful. You can also make the most out of them to attain ADA compliance.
To begin with, it's important to carry out a free audit for ADA compliance on websites and make necessary adjustments. You can also use tools and resources out of the platform to ensure that your site is fully accessible to users.
Find this article helpful? Check some of our other articles to learn more about e-commerce and accessibility: