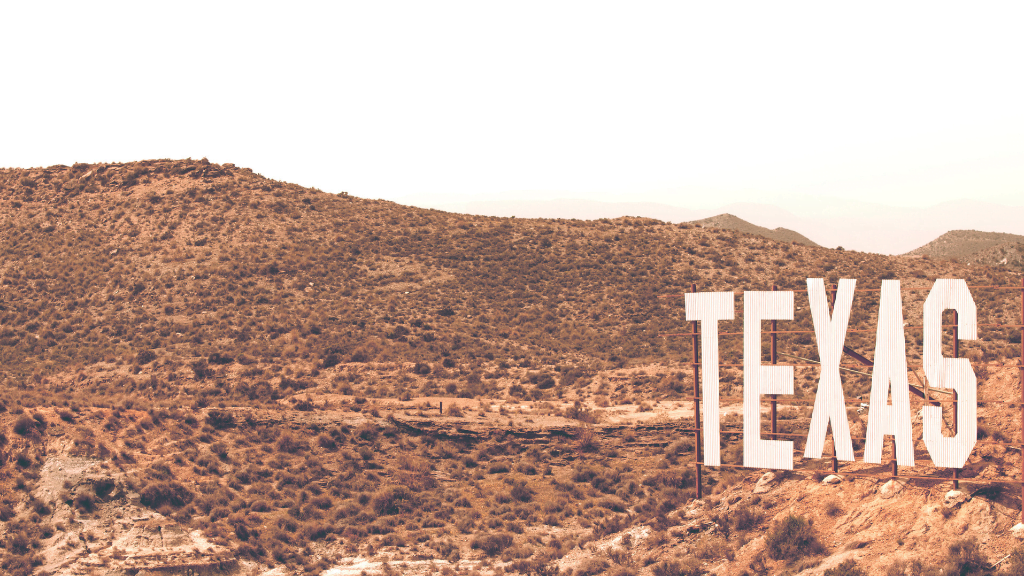 Danny Trichter
ADA compliance
Your Guide To ADA Compliance In Texas
Like in many other states, web accessibility is an issue in the state of Texas.
Texas has its statute in place in addition to ADA. Chapter 121 of the Texas Human Resources Code requires protecting the rights of differently-abled people. 
Thus, if you own a website or sell to Texas residents, it's crucial to ensure that your website is accessible to everyone. 
To do this, what you have to do is to follow the WCAG guidelines at level 2.1.  
If you want to know more about ADA-compliant websites, visit our guide below.
You can also check our in-depth article on WCAG guidelines to help you achieve accessibility more easily.
That said, let's talk about ADA compliance in Texas. If you want to know more about website accessibility in Texas, continue reading!
Status of ADA Compliance Lawsuits in Texas
The legal battle against ADA web accessibility non-compliance has taken an especially sharp turn at the Texas state legislature. 
Specifically, there has been an increase in ADA accessibility lawsuits, enforcement actions, and demand letters targeting Texas businesses over the past few years.
In 2018, the state recorded 196 ADA non-compliance cases, which eventually increased to 239 in 2019. This is a 21.9% increase, and many other states have experienced similar or even larger increases in ADA non-compliance litigation.
For instance, California recorded 120 ADA non-compliance cases in 2019. ADA non-compliance cases are also prevalent in New York, which recorded 2,256 cases in the same year.
In 2020, Texas received 285 non-compliance cases, making it the fourth state with the most accessibility-related cases. 
Current Accessibility Laws in Texas
Website accessibility is mandatory in Texas, and some different laws and statutes cover this aspect. 
This section would highlight all the laws, rules, and regulations that are imposed in Texas. For instance, Texas adopts federal accessibility policies.
According to the Texas Administrative Code, websites must comply with the Federal Government's Section 508 starting 2016. Additionally, the state also requires websites to follow WCAG guidelines.
In brief, Section 508 requires several accessibility standards, including:
Provision of alternative text, longdesc, or in-element content;

All website information conveyed with color should also be available without color;

Users should be able to quickly and easily identify and navigate through frames.
On the other hand, the WCAG guidelines have around 13 guidelines that websites should adhere to. These guidelines are based on four principles, which are operable, perceivable, understandable, and robust.
Additionally, there are three success criteria that you can use to check for accessibility. These come in three levels: A, AA, and AAA.
Aside from these, Texas also emphasizes government agencies and educational institutes than any other industry and business to follow the accessibility guidelines.
For instance, the Texas administrative code (TAC) has sections 206.70, 213.21, and 213.41, all related to website accessibility.
Section 206.70
Section 206.70 of the TAC was made effective in April 2020. This requires higher education websites and web applications to comply with WCAG 2.0 level AA (excluding guideline 1.2).
It also states that higher education institutions must provide captioning and alternative forms of accommodation for videos.
Additionally, it requires alternative content that complies with the same section if higher education institutions can't meet EIR compliance. Higher educational institutions are also mandated to check for EIR accessibility through EIR validation tools.
Sections 213.21 and 213.41
Sections 213.21 and 213.41 both provide accessibility guidelines for websites. The only difference is where they're concerned.
Thus, Section 213.21 is for state agencies, while section 213.41 is for higher educational institutions. Both sections require these entities to publish their accessibility policies.
These policies should comply with the standards and specifications of the TAC chapter 213, including their web accessibility statement. 
Additionally, these sections require agencies and institutions to assign an EIR accessibility coordinator to facilitate EIR accessibility compliance. 
Most of these sites also have an accessibility officer you can contact if you have issues accessing the website.
How You Can Achieve ADA Compliance in Texas
Texas takes website accessibility seriously and makes an effort to aid government agencies, educational institutions, and other private businesses to make their websites accessible.
The Department of Information Resources has developed a useful guide containing all the resources that entities can make their websites comply with all the requirements.
For example, the DIR provides tools for website development such as aDesigner, Webaim.org, and the ​​​US Web Design Standards V2.0 ​. There are also resources for forms, HTML, and multimedia.
Aside from these, there are also other ways to attain accessibility. These include the following:
Modifying your website's design is one of the easiest ways to achieve web accessibility. For instance, non-text content, like images and videos, should have alternative text.
Users should also be able to adjust font sizes, and CTA buttons should have large font sizes.
Your website can be more accessible if you provide users with content moderation. For example, your site can provide 24/7 help to users.
The site should also provide suggestions for cases when users receive input errors.
Aside from text, you should also consider that color and contrast affect your website's accessibility. Opt for a high contrast background when designing your web pages so that they stand out.
We also don't recommend using thin fonts or Java or CSS features to change your site's contrast. Additionally, keep in mind that color contrast is crucial when it comes to CTA buttons.
Another way to attain web accessibility more easily is to use plugins, widgets, and other resources by credible platforms. You can use these tools to maintain an accessible website without spending too much money.
These tools include AudioEye, Equalweb, accessiBe, and Userway.
To Sum Up!
The discussion shows that the overall scenario of ADA compliance in Texas is not as bad as in other states like California and New York.
There was a rise in lawsuits from 2018 to 2019, but it slowed down in 2020.
That said, other states can look at Texas and adopt the same strategies. This way, websites can adhere to all the laws, rules, and regulations related to website accessibility and ADA compliance.
Aside from these, making modifications to your website is also helpful to make your website accessible to everyone.
Get a comprehensive accessibility auditing of your website at Accessibility Checker. 
If you found this article helpful, you can also read our articles on website ADA compliance.