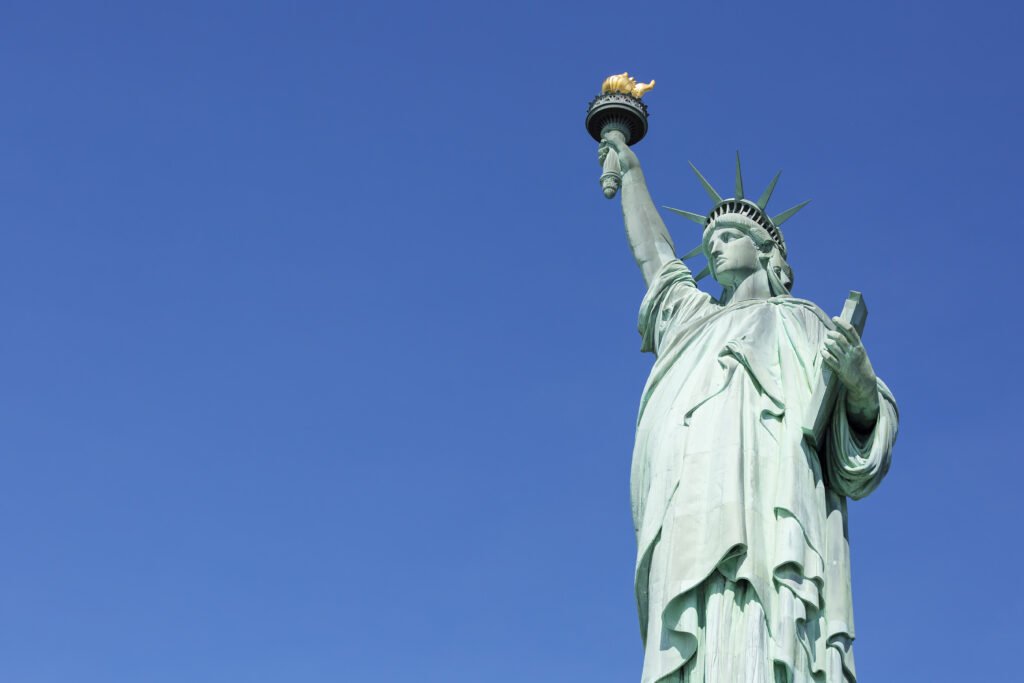 Hina Ilyas
ADA compliance
Is Your New York Business Compliant With ADA Standards for Websites?
When we talk about ADA standards for websites and compliance in New York, the state of New York stands out in terms of the number of ADA lawsuits. In 2020, the state recorded a staggering 2,523 ADA lawsuits, a 12% increase from its 2019 total.
Like in other states, following ADA standards for websites is an essential requirement in New York. So, if you own a website or sell products or services in New York, it's important to ensure that your website is accessible to everyone.
In this post, we will look into Website ADA Compliance New York. We'll discuss why there are more cases than any other state, how to avoid them, who faces these cases, and the state's laws.
If you're interested to know more about what is ADA compliance? visit our guide below. 
Understanding the Wave of ADA Lawsuits in New York
Like mentioned, New York recorded over 2000 ADA-related lawsuits in the past year. Additionally, it leads the country in ADA Title III lawsuits, followed by Florida and California.
Here are the reasons why New York is a hotspot for ADA noncompliance lawsuits.
1. Most of the lawsuits are filed by 10 law offices, most of which are located in New York.
In October 2019, a dozen individuals filed hundreds of lawsuits against businesses for violating Title III of the ADA.
Additionally, these lawsuits included violations of the local New York state and city laws and were filed through at least four law firms. These lawsuits were filed in Federal District Courts for the Southern and Eastern Divisions of New York.
2. According to human rights laws of the state, plaintiffs can recover damages in New York if they add state or city claims to ADA lawsuits.
Website lawsuits often involve residents of states or locales that provide greater dollar damages or more specific attorney fee provisions than the ADA. 
These lawsuits are even apart from threat letters demanding remediation of websites and settlement fees that include attorney fees.
Additionally, the states with the highest number of cases tended to be those with plaintiff-friendly court decisions. These included New York, which has Human Rights Laws at both state and city levels.
3. Defendants don't have to be located in New York. If someone is accessing your website in New York, you are subjected to New York's laws.
In 2018, thousands of lawsuits were filed based on the claim that businesses built a website in an inaccessible manner. It included lawsuits filed by different attorneys across the US. 
Additionally, the defendant businesses are not incorporated in New York, nor do they have their principal place of business in the state.
That said, it's now commonplace for businesses nationwide to be sued or receives demand letters, as individuals from any state can now file lawsuits.
Who Usually Faces Website Accessibility Lawsuits in New York? Understanding the Requirements of ADA Standards for Websites
New York is the hub of economic and financial activities in the United States. But when it comes to complying with ADA standards for websites, no one can get away if they don't abide by Website ADA Compliance New York.
Whether your website is big or small, you risk facing a lawsuit if it doesn't comply with the accessibility guidelines.
For instance, a few big and small businesses have received legal cases due to noncompliance. Here are some of them:
An individual filed an accessibility-related lawsuit against Keycorp in 2020.
Keycorp faced a lawsuit for allegedly having an inaccessible website that doesn't comply with WCAG 2.1 accessibility standards.
Several inaccessibility issues were based on the case, including the lack of alt text, mislabeled site elements, and broken links.
Eventribe faced a lawsuit in 2021.
In January 2021, a lawsuit was filed against Eventbrite, Inc., alleging that www.eventbrite.com is noncompliant with WCAG 2.1 accessibility standards.
Some of the plaintiff's complaints included the lack of alt text, navigation links, and the denial of keyboard access.
Nissan North America received a legal case in 2020.
Nissan North America was sued in 2020, facing allegations that www.nissanusa.com is not compliant with WCAG 2.0 and WCAG 2.1 accessibility standards.
The plaintiff stated issues in the website, including the lack of alt text, screen reader incompatibility, and mislabeled site elements.
A plaintiff filed an accessibility-related lawsuit against Grizzly Griptape, LLC in 2020.
The plaintiff alleged that the company's website doesn't comply with WCAG 2.0, WCAG 2.1 accessibility standards.
For instance, the plaintiff cited the site's mislabeled images and buttons and site elements that don't integrate with a screen reader.
State's Own Website Accessibility Laws and Regulations
ADA standards for websites and compliance in New York is not the only law applicable for people with disabilities. In some cases, State or local laws require more than the ADA.
For instance, New York has two laws covering website accessibility: Local Law 26 of 2016 and NYS PO8-005.
Local Law 26 of 2016
Mayor Bill de Blasio signed this law. The law requires city government websites to be accessible for people with disabilities. The said law requires state agencies to adhere to:
✅ Section 1194.22 of title 36 of the code of federal regulations; OR
✅ The Web Content Accessibility Guidelines (WCAG) 2.0 Level AA.
Additionally, Local Law 26 of 2016 requires that these websites make reasonable accommodations for people with disabilities. However, state agencies aren't required to make significant alterations like service or financial burdens.
NYS PO8-005
The NYS P08-005 is a New York state policy that establishes minimum accessibility requirements for web-based information and applications. These include those that have been developed, procured, maintained, or used by state entities.
This policy encourages a more inclusive state workforce by providing readily available governmental services to all public members.
Other New York Laws on Accessibility
Aside from these, New York City´s Human Rights Law prohibits discrimination against people with disabilities. The law includes people whose impairments are not as substantial as the narrower ADA.
Additionally, New York City´s Building Code doesn't permit access waivers for newly constructed facilities. It also requires the incorporation of access features when existing facilities are renovated.
The New York State Hospital code also sets a higher standard than the ADA for communication. Tools like language interpreters should be provided for services at most hospitals, even on an outpatient basis.
You can also check this website for more information on the NY State Hospital Code.
How to Ensure That Your Business Meets ADA Standards for Website in New York
With all these things mentioned, you should not leave compliance on chance. Instead, you should adopt a proactive approach and consider actionable ways to comply with the guidelines.
Here are some of the things you can do to ensure you meet Website ADA Compliance New York.
Carry out website audit for digital accessibility
Conducting a website audit for digital accessibility helps you identify the inaccessible elements of your website. Thus, you must do this regularly to improve your site and make it accessible continuously.
Check accessibility guidelines, automation, manual tweaking, etc.
The first step to making your site accessible is by knowing the guidelines you should follow. For instance, knowing the WCAG standards can help you determine what needs to be changed on your site.
Opti for accessibility tools, integrations, or plugins like Audioeye, accessiBe, and Userway.
Accessibility plugins help you maintain a website that's accessible for all. Additionally, these also help people access your website fast and seamlessly.
You can also benefit from these tools because they can improve your SEO and your reach. Some of the resources you can check out are AudioEye, accessiBe, and Userway.
FAQs
Now that you know Website accessibility New York, it's time to discuss what to do if you get sued. If you own a website, here are some things you have to keep in mind:
1. If I am sued for accessibility in New York, what can I do? 
If you're sued, you should take the complaint seriously and immediately consult with an attorney. Some of the ways to find a lawyer are through contacting any of the following:
New York Bar Association Legal Referral Service

ADA National Network

U.S. Department of Justice
2. Who is covered by the ADA?
Title III of the ADA states, businesses that provide goods and services are covered. It also states that all public accommodations must be accessible to people with disabilities to comply with the law.
Additionally, the ADA also covers landlords that lease businesses or hold franchises.
3. Who can bring up a complaint?
Generally, ADA complaints can be brought by the following:
Public or customers against small business via a private lawsuit

through enforcement by the U.S. Department of Justice

Lawsuits filed with city and state human rights offices under state and city human rights laws
Under the third possibility, a complainant cannot file a lawsuit based on the same facts with other courts or agencies. It applies if they file a case with the NYC Commission on Human Rights.
Wrapping Up!
Take all the necessary actions to make your website ADA compliant to avoid any issues. The basic accessibility rights of a differently-abled person must be considered important and addressed.
While maintaining an accessible website can be time-consuming and expensive, you get benefits that you'll reap long-term. These include protection from litigation, inclusivity, and brand consciousness.
That said, you should make digital accessibility a priority. Take the first step by auditing your website at Accessibility Checker. 
Find the article helpful? Here are some more links that will help you understand Website ADA Compliance New York: