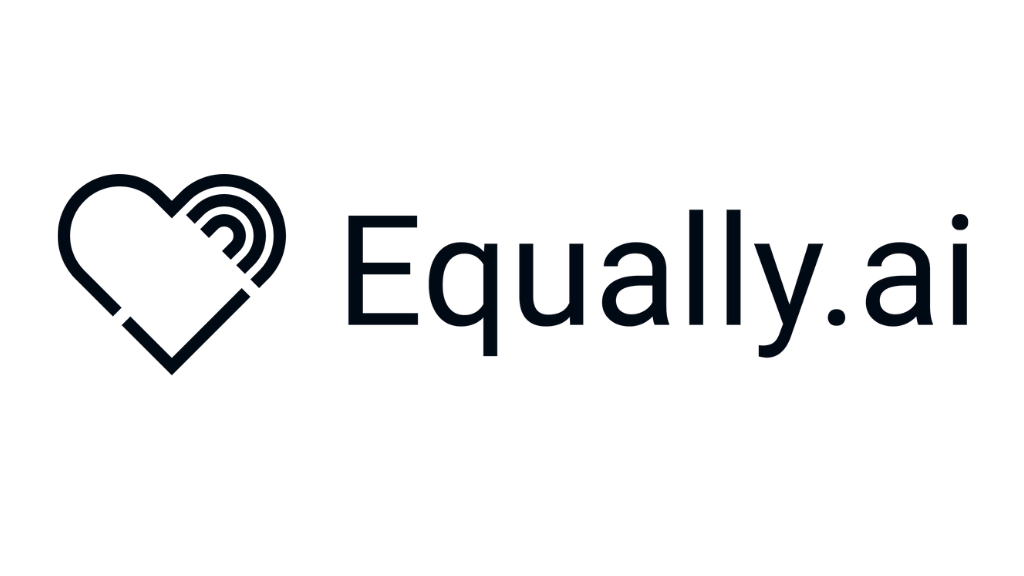 Is Equally AI a Worthwhile Web Accessibility Solution?
Technological advancements are continuously revolutionizing the world and everything around us, including our digital landscape.
The AI phenomenon is particularly surprising, bringing forth the most innovative and technologically-advanced solutions.
When it comes to web accessibility, many brands are making the most of AI – Equally AI is one such brand.
In this article, we review Equally AI as a web accessibility solution and discuss the pros and cons.
The focus of this article will be:
Background of Equally AI
Equally AI is a website accessibility solution that makes accessing websites and applications easier for everyone, regardless of their physical and mental abilities.
It was also developed in collaboration with the blind and other differently-abled people, making it community-tested and trusted.
Additionally, Equally AI ensures that your website is ADA and WCAG compliant by troubleshooting problems on your website. Their services also include helpful tools to improve the experience of disabled people.
Equally AI Services
Equally AI is committed to making websites accessible to everyone. In this section, we take a closer look at what they offer.
Solutions and Features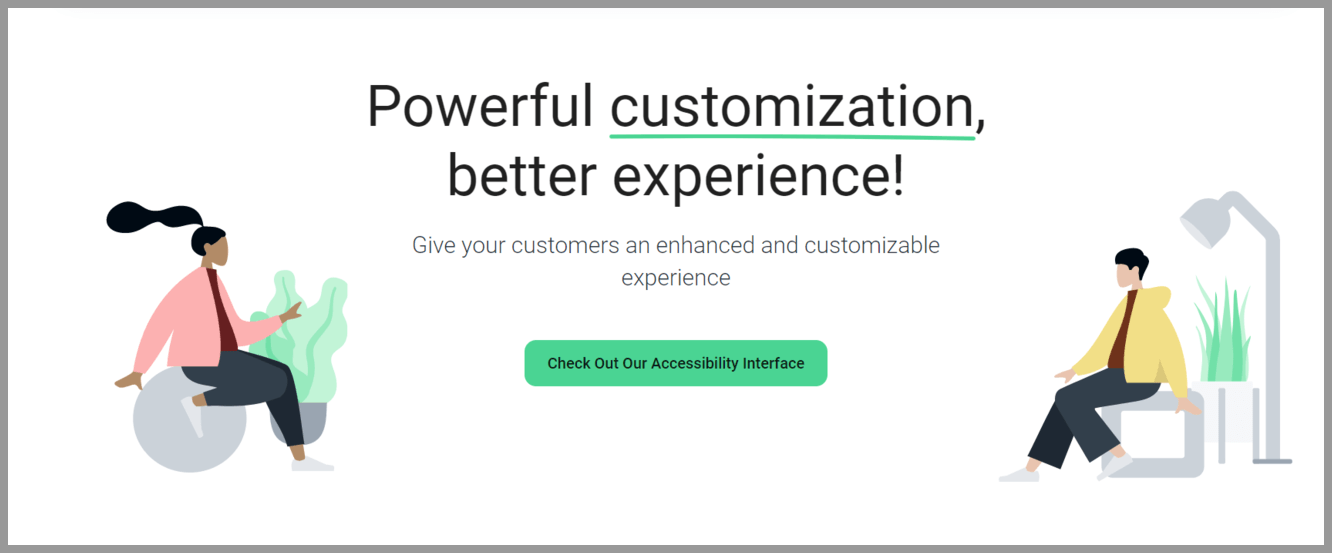 Equally AI offers an automated accessibility solution, which is its flagship service. With just one line of code, you can maintain a more accessible website.
From there, Equally AI's specialists will be the brains behind your website, ensuring that it stays accessible to everyone.
Once installed, the automated solution thoroughly scans your site to identify accessibility issues. After 48 hours, your website is compliant with ADA and WCAG 2.1 standards.
Equally AI also has Intelligence Augmentation that helps you track your compliance data with ease.
Not only that, but the Equally AI accessibility assistant is also customizable. Thus, your users can tailor and improve their experience according to their needs.
Other Features
Aside from the solutions we've mentioned above, Equally AI offers other website accessibility features.
Supported Platforms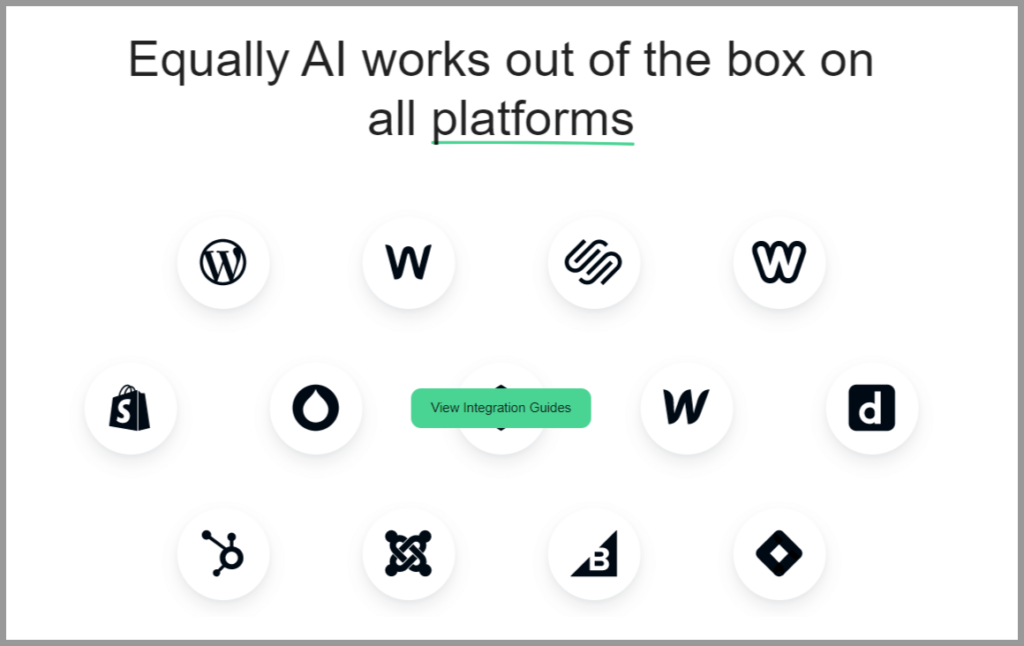 Equally AI provides users with an accessibility assistant through which they can access AI technology. With the assistant, you can adjust all your settings according to your requirements.
The good thing about this service is that it's compatible with the most popular content management systems.
You can use the accessibility assistant with Wix, Magento, WordPress, Shopify, and Weebly, to name a few.
Additionally, you simply insert one line of code into your HTML, making the tool easy to use and integrate into your website. It won't interfere with your site's performance.
Compliance
While Equally AI provides many web accessibility solutions, no AI algorithm can guarantee 100% compliance without manual remediation.
Fortunately, you can achieve full compliance with their Intelligence Augmentation system. This helps you solve website accessibility issues automatically and manually.
With Equally AI, you can comply with ADA compliance guidelines and WCAG guidelines. Equally AI also offers compliance with section-508 guidelines and the EN 301549.
Additionally, their service helps you comply with EN 301 549, IS 5568, AODA, and the Stanca Act.
Pricing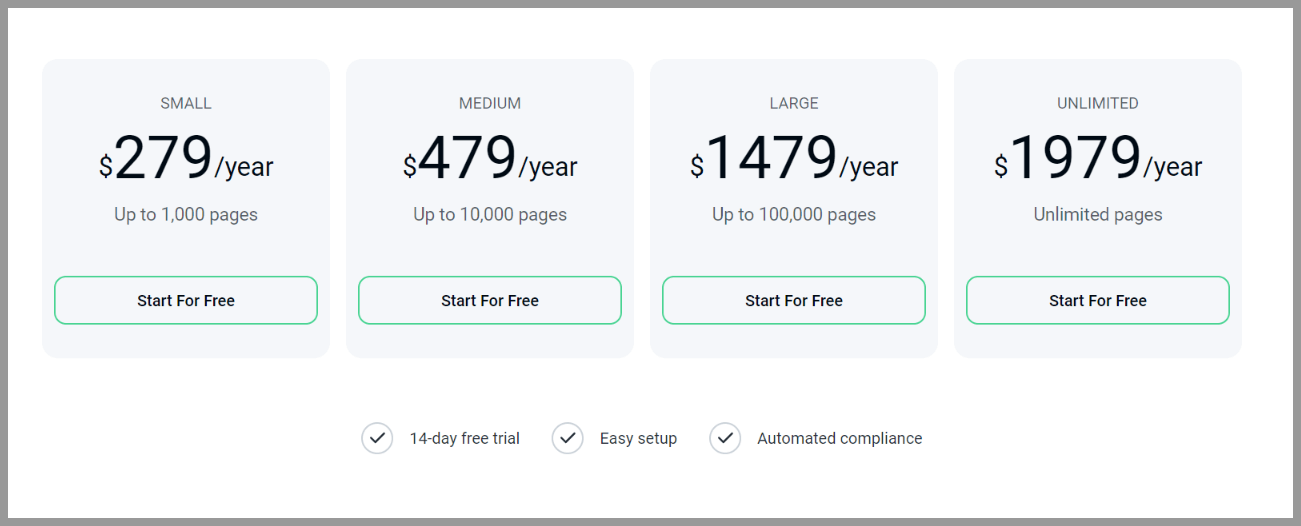 Unlike other website accessibility providers in the industry, Equally AI pricing is easy to access and understand.
This is how the Equally AI pricing system is laid out:
Unlimited: $1,979 annually for websites with more than a million pages
Large: $1,479 annually for websites with less than 100,000 pages
Medium: $479 annually, for websites with 10,000 pages or less
Small: $279 annually, for sites with 1,000 pages or less
As an Equally AI client, you get the following:
Remediation package
Accessibility statement and certification
Compliance with different accessibility standards, including ADA, WCAG, and EAA/EN 301 549
Regular website accessibility audits
Litigation support
Customer Support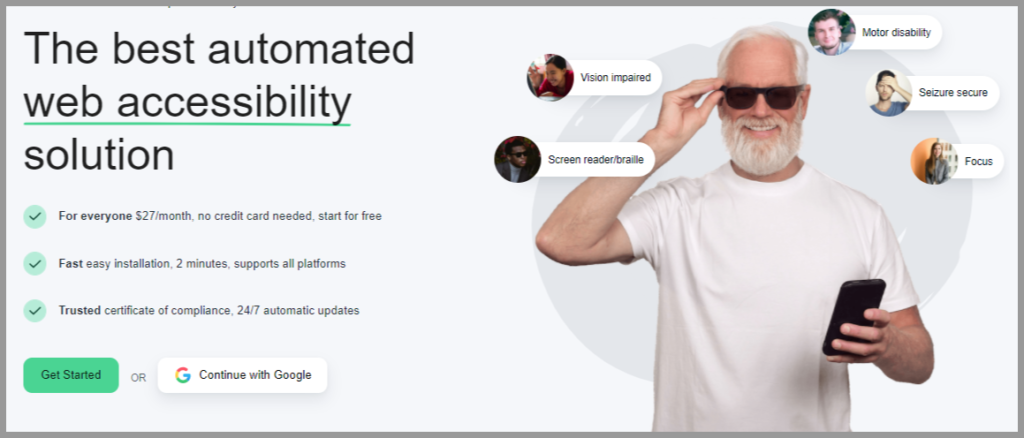 In terms of customer support, Equally AI also fares well. The company offers comprehensive how-to-guides and support categories, ensuring a seamless installation.
Equally AI even teaches users how to report and fix the AIs' malfunctions.
Not only that, but customers can ask for technical support from Equally AI's development team through different platforms. These include live chat and email.
Pros and Cons
If you're looking for premier website accessibility solutions, Equally AI is an excellent option.
However, their services also have a few limitations. Here's a little rundown of Equally AI's pros and cons:
Pros
Offers automated website accessibility to comply with different standards
Provides continuous website accessibility compliance every 24 hours
Users can customize the interface based on preference
Complies with accessibility standards without affecting website performance
Simple installation with sufficient support
Offers accessibility statement
How Does Equally AI Compare to Competitors?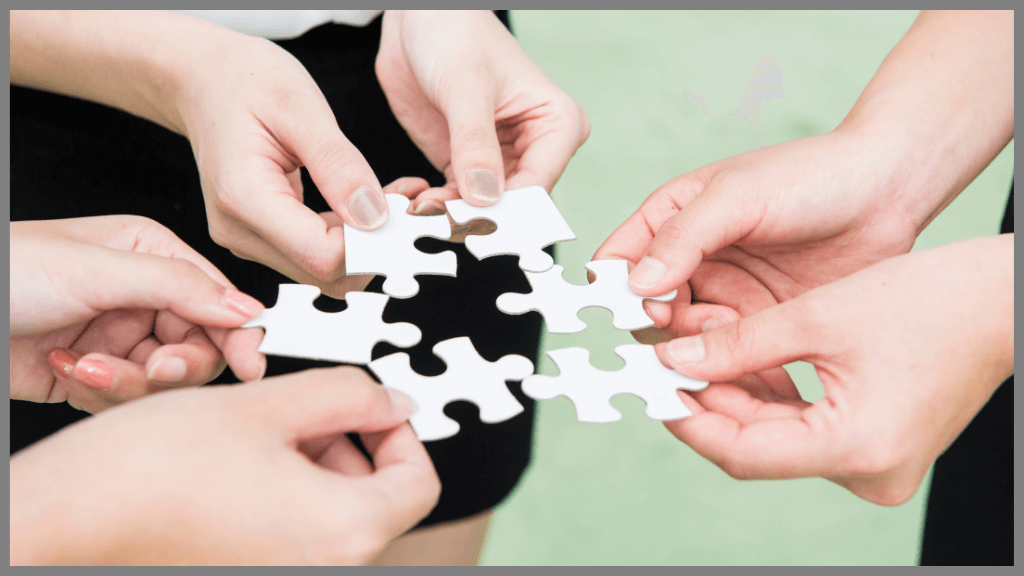 When you start searching for web accessibility solutions, you quickly realize just how many options there are. So, how does Equally AI compare to competitor tools?
Two things you will immediately notice when comparing Equally AI to other solutions are the user-friendliness of the interface as well as the affordability of the tools offered. You can make a 1,000-page website accessible for less than $30 per month.
Another aspect that makes Equally AI stand out is that while the solution is compatible with most major content management systems, it's easy enough to apply the interface to static websites too – it's as simple as adding one line of code.
The one thing you can't expect from Equally AI is training and onboarding – you will need to figure the tool out for yourself. Fortunately, this isn't difficult, even if you aren't an expert in web accessibility. It's also advisable to pay extra attention to data security as Equally AI doesn't have as many security measures in place as competing solutions such as accessiBe.
Final Verdict
If you're looking for cost-effective and seamless website accessibility solutions, Equally AI may be one of your best options.
They promise compliance with WCAG 2.1, as well as accurate and detailed remediation for your website. Equally AI also has Intelligence Augmentation, which helps you remediate your issues manually.
With them, 100% compliance is within your reach, without having to spend thousands of bucks. Overall, Equally AI is a good provider for your digital accessibility needs.
While you take your time to decide, start by conducting an audit of your website at Accessibility Checker
If you found this review insightful, you can read other reviews below: