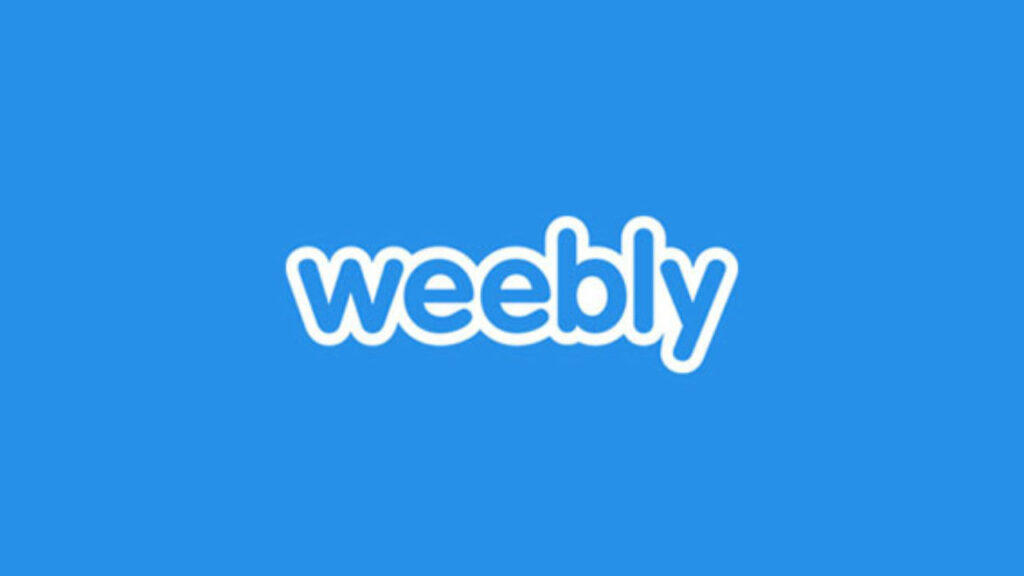 Danny Trichter
accessibility solutions
Weebly Accessibility: ADA Compliance Features And More
Building a website is not merely a concern in today's digital era, but an accessible website is. As people say, creating a website is easy.
Nonetheless, many platforms provide services to businesses and brands to make their website, one of which is Weebly.
So, if you are creating a website with Weebly, it's important that your users can navigate it easily. For this reason, we will explore how to make your Weebly website more accessible in this article.
Want to learn more about what ADA compliance for websites entails? Please see our guide below:
What is Weebly?
Weebly provides a website-building service and has already been in operation for more than ten years (since 2006). In contrast to other website builders, Weebly has always given a free plan to its customers.
The best feature of Weebly is that it integrates third-party applications and marketing solutions into one platform. Websites can range from blogs to full-fledged businesses to a basic landing page with an integrated form, depending on the user's needs.
Furthermore, this website builder is easy to use, even for those with no previous knowledge of web design. All of the options are clearly labeled and easy to find. For this reason, builders can use full-width designs to cover the entire display.
Accessibility on Weebly
Weebly believes that an accessible website is built for everyone, regardless of disability, including those with vision or hearing impairments, cognitive difficulties, or physical limitations. Styling and compatibility with assistive devices like screen readers are just two examples of best practices organizations must follow.
As the number of cases alleging non-compliance with the ADA has increased, so has the number of website owners concerned about Weebly's actions to ensure their platform is compliant. The corporation has primarily provided vague assurances that they are investigating.
Even in 2021, there are still Weebly websites that do not conform with the ADA compliance guidelines. These errors are not minor typographical problems hidden deep within the website's code.
For this reason, some organizations use third-party software to comply with ADA, WCAG, and Section-508 guidelines.
Common Issues with Web Accessibility for Weebly Websites
Have you ever considered if your website is accessible to individuals with disabilities? Regrettably, some developers know it but do not conform to the guidelines. So, before we can discuss the finest web accessibility solutions, it's necessary to understand how assistive technology works for individuals with disabilities:
1. Mobility
Individuals with physical limitations benefit from additional typing aids, on-screen keyboards, and specially adapted mice and keyboards. Eye-tracking tools, which are also utilized in games, are an excellent illustration of an on-screen keyboard.
2. Auditory
When visitors with hearing impairments use text-to-speech software to access your website, it's a good idea to add subtitles for all your videos.
3. Visual Impairment
Visually impaired individuals utilize screen readers or require a greater contrast between the text and the backdrop color.
4. Seizures
Photoepileptic seizures are an example of this problem. A warning before any flashing effects would be beneficial, but eliminating them would be preferable.
5. Cognitive
Your site users with cognitive difficulties may benefit from using text-to-speech software as well as spelling and grammar aids. Dyslexia is the most prevalent cognitive disability. Hence, spacing and color customization are excellent ways to aid individuals even more.
Weebly ADA Compliance Checklist
Compliance with the ADA requires that all elements on your Weebly website adhere to the WCAG 2.0 Level A and AA requirements. These rules serve as the barometer of compliance. Visitors who are disabled must navigate your website in the same way that non-disabled visitors can.
Even a solo entrepreneur without a brick-and-mortar location is required to comply with the ADA. 
Courts have determined that websites must make reasonable accommodations for disabled users in the same way physical establishments do. So, here is what you need to look at:
Skip Links
Users with vision impairments and those without their arms do not traverse a page using a mouse. Rather than that, they rely on skip links. They can use the tab and enter keys to navigate past menu items. Numerous Weebly websites lack these skip links.
Proper Alt Tags
Screen readers look for alt tags, which provide verbal explanations of images on a page for visually challenged users. If any of those are missing or wrong, they will not have equal access to your website.
Correct Color Contrast Ratios
The WCAG 2.0 rules specify specific color contrast ratios for web pages. Without this 4:5:1 contrast on a Weebly website page, your colorblind visitors and others with low eyesight will have difficulty reading your page.
Input Labels
Certain Weebly websites prohibit visually-challenged users from filling out input areas. This element is required by the Web Content Accessibility Guidelines (WCAG). It's also highly infuriating when disabled individuals get to a checkout page only to discover they cannot purchase or do any other activity due to missing input labels.
How To Make Your Weebly Website Accessible
A larger audience and more visitors are your goals, whether you run an e-commerce site or a blog. Remember, your Weebly's readership and profitability will rise if you follow website accessibility guidelines.
In line with this, accessibility plugins and widgets are the most convenient way to accomplish this. Accessible Weebly plugins are available from companies like Audioeye, Userway, accessiBe, and Equalweb.
You can enhance the accessibility of your Weebly website quickly and easily by adding UserWay's Accessibility Widget. This website accessibility tool works flawlessly out of the box on any Weebly website.
The Accessibility Widget from UserWay quickly assists in shoring up any weak places and accessibility barriers on your Weebly site. It also works flawlessly with both purchased and prefabricated and custom templates that you have created.
Installing UserWay's Accessibility Widget on all of your Weebly sites is completely free, regardless of the number of sites you administer or the number of pages on each site.
Plus, it can also assist you in defending against potential lawsuits and legal claims related to accessibility, the ADA, Section 508, and other violations rooted in code that does not comply with WCAG 2.1 AA requirements.
Take a look at the installation video on their site for a step-by-step explanation. It will guide you on how to quickly and easily install this widget. Try it now to increase your Weebly accessibility. 
On the other hand, EqualWeb provides game-changing services to Weebly websites that choose to adopt them. The company drew on over two decades of field experience working with individuals living with impairments.
 It helps them create an accessibility solution that is both automatic and manual in its optimization and remediation processes.
With EqualWeb, you have the option of having your website accessibility issues fixed manually by EqualWeb's professionals or exploring the less expensive automated solution.
The automated scanner enables EqualWeb users to conduct a stress-free scan of their web pages. Plus, you can rely on the solution to deliver a comprehensive report of all accessibility concerns discovered on your website.
On the other hand, the manual option provides a more comprehensive accessibility audit that examines web structures. Also, you can check the pages, layout, templates, designs, and content critically via the eyes and hands of expert professionals. 
As a result, a truly accessible Weebly website becomes a possibility.
Equalweb supports the majority of accessibility tools and widgets across all content management systems and browsers. Additionally, they provide several unique features like blink blocking, voice command, and a virtual keyboard.
Furthermore, EqualWeb contributes to the elimination of language barriers. It can happen by providing a language adjustment tool that enables users globally to convert the material into any of the specified EqualWeb languages.
To Wrap Up!
When taking your company to the next level by going digital and creating a website, ensure that you are taking steps to promote inclusiveness by making your website accessible. With this intention, you will obtain assistance and support to help you realize your aim of making your website more accessible.
You can accomplish numerous critical solutions, such as contrast, font, and font size, manually. However, if you want to go the extra mile and ensure that your website is fully compliant, you'll need to integrate your manual efforts with a web accessibility automation solution.
Allowing the plugin to take care of it, scanning it through, and manually completing your accessibility changes may be the best option.
You can kickstart your journey to attain accessibility by checking your Weebly website accessibility current situation by auditing it at Accessibility Checker
Take time to read our other blogs if you find this Weebly Accessibility article helpful:
Suppose you are an agency that handles customers' Weebly websites and wish to make them ADA compliant via third-party accessibility service providers. In that case, you may join their partner program and take advantage of exclusive discounts.
Feel free to join AudioEye Partner Program and AccessiBe Partner Program for your convenience.