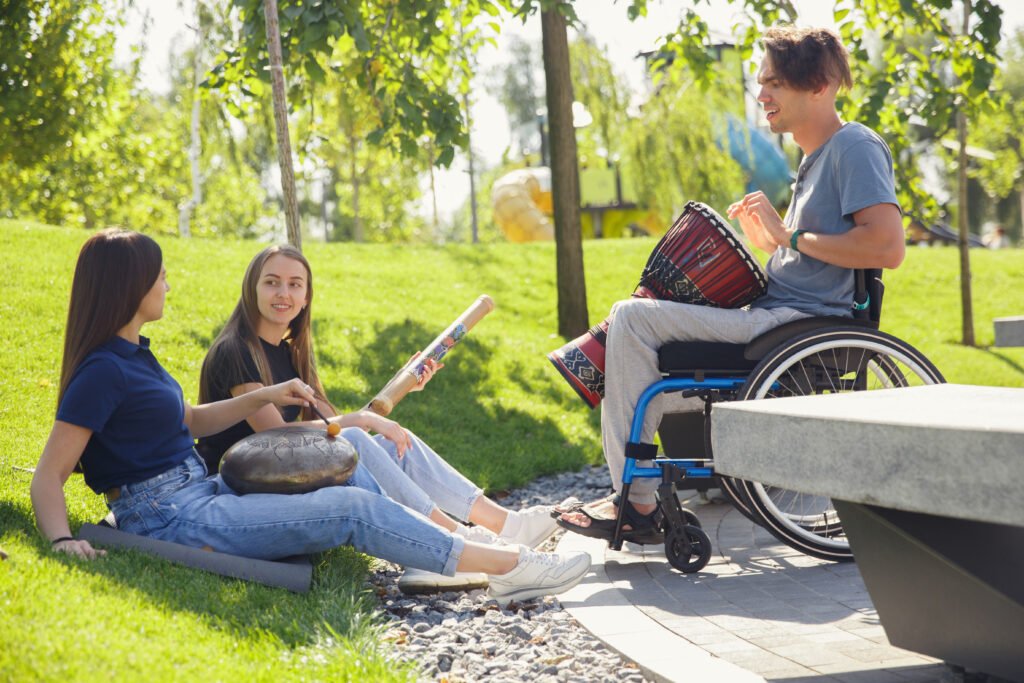 Danny Trichter
ADA compliance
Your Guide to ADA Compliance in California
California, the largest state in the United States, with a population of almost 40 million. Aside from this, it's also known as the state with the toughest laws.
For instance, California's gun law is one of the country's strictest gun laws. The state also has the strictest online privacy law.
That said, Web accessibility California is no different. Lawsuits on web accessibility are also leading in the state.
So, if you own a website or sell to residents from California, it's important to ensure that your website is accessible to everyone. The way to become accessible is to follow the WCAG guidelines at level AA.
If you're wondering, "What are ADA-compliant websites?" visit our guide below!
You may also read our definitive guide to know more about WCAG guidelines.
This article is for you if you own a website or sell it to California residents. So, if you want to know more about the Website ADA compliance California, keep reading!
ADA Compliance in California
Like we've said, California is a hot spot for lawsuits related to ADA compliance for websites because the state has civil rights acts that align with the ADA.
In this section, we'll dive deeper into ADA compliance in California.
☑️ California is one of the most advanced in the U.S. to ensure equal rights for people of all physical abilities.
Besides the federal requirements of the ADA, California has implemented its accessibility requirements. For instance, businesses aren't only required to comply with the ADA; they're also mandated to comply with the California Building Standards Code (CBC).
California is one of the states making efforts to provide clear accessibility requirements. With this, it's one of the states that will mandate the highest accessibility standards on websites.
☑️ ADA laws are becoming more stringent in California, making it one of the most active legal spaces concerning website accessibility.
California has a reputation for being especially litigious when it comes to enforcing ADA laws. 
According to California law, violating the Americans with Disabilities Act is a civil rights violation. Individuals or businesses that violate the ADA are subject to a minimum statutory penalty of $4,000 and additional attorney's fees.
☑️ What makes California different is that the state has its state laws related to accessibility. 
As we've mentioned, California doesn't only require ADA compliance but also compliance with state laws. For instance, the state has the Unruh Act and the CCPA, which we'll discuss later.
ADA Lawsuits Rate in California
Between 2017 and 2019, there was a staggering 177% rise in lawsuits for ADA compliance in the country. In contrast, the number of lawsuits has fallen between 2018 to 2019.
However, statistics show an increase in lawsuits beginning 2020 despite the COVID-19 pandemic. Specifically, lawsuits have increased by 12% from 2019.
Given the strict mandate in California, individuals, businesses, and brands have to face website ADA compliance California lawsuits. In 2020, the state recorded 223 ADA compliance California lawsuits.
While these are a lot less than New York, these numbers don't include demand letters that reach court. Additionally, these numbers are increasing over time.
For instance, these cases grew from 10 in 2018 to 120 in 2019, with 223 in 2020.
California AB 434 and the WCAG Guidelines
California AB 434 requires all state agencies in California to ensure that their websites conform to Level AA standards of WCAG 2.0. These also include contractors working for these agencies.
The level AA standards of the WCAG 2.0 have four criteria, which require websites to be:
Perceivable. A website is perceivable if its content and user interface are presented to be perceived by one or other senses.

Operable. A website is considered operable if all users can navigate the website effectively.

Understandable. A website is considered understandable if both its content and user interface are easy to understand.

Robust. A website is robust if standard web browsers and assistive technologies can interpret it.
Additionally, California state agencies must display a signed certification to conform to Level AA of WCAG 2.0 on their homepages.
The Unruh Act
In addition to ADA, California also implements another law to protect differently-abled people, the Unruh Act.
Officially known as the California Civil Code section 5, the Unruh act is the law that prohibits discrimination from business establishments. It was enacted in 1959 and was later amended in 1992 to apply to persons with disabilities.
Because of the Unruh Act, the violation of ADA is a violation of the Unruh Act. That said, any website that is not ADA-compliant will violate federal law and the Unruh act.
If you win your lawsuit, you're entitled to up to 3x the actual damages and at least $4,000 in statutory damages. Additionally, these damages include emotional distress.
On the other hand, plaintiffs are only entitled to attorney's fees and injunctive relief under the ADA. Meaning that it's more lucrative to file accessibility claims in California because the penalties are higher.
California Consumer Privacy Act
CCPA is another law related to accessibility. The CCPA requires that businesses give their customers the right to know how they use their personal information.
These include details like email and shopping history. Though CCPA mainly focuses on consumer rights, notices, and processes, businesses often ignore its accessibility requirement. 
A clause in the Act requires businesses' privacy policies to be "reasonably accessible" to people with disabilities. Moreover, they should conform to WCAG 2.1 Level AA.
Here are a few examples of the CCPA's accessibility requirements:
A website and its components should be functional with screen readers;

Businesses must provide notices in an alternative format for people with disabilities if the notice is not online; and

Websites should provide alternative text for non-text content like videos.
Risk and Benefits of California Website Accessibility Compliance and Non-compliance
Non-compliance to the ADA in other states requires you to pay attorney's fees. However, a violation of the Unruh Act can result in the risk of a minimum of $4,000 in damages.
On the other hand, you can get benefits if your website complies with all accessibility standards. For instance, you get less legal risk for meeting Unrah website compliance.
Additionally, there's also the prospect of reaching a larger audience. Not only that, but you also help differently-abled people by providing a great user experience. 
How to Know if Your Website Meets California Accessibility Standards
As a website owner, you must expect that at least one of your visitors might have a disability. That said, it's necessary to provide a website that is accessible to all.
Of course, you'd want to know if your website meets website ADA compliance in California. There are several ways to do this, such as:
Performing your website audit
Auditing your website helps you determine the issues that may arise. Thus, performing one is critical to maintaining an accessible website.
Making your digital assets ADA and WCAG compliant
You can easily comply with the ADA and the WCAG if your site's elements are compliant. For instance, you can use proper headings and alt text.
Using ADA tools and resources to ensure website ADA compliance California
Many reputable brands and businesses such as AudioEye, accessiBe, EqualWeb, and Userway provide solutions to ensure website accessibility.
All of these are trusted companies that help you ensure that you meet Unrah website compliance.
FAQs
Now that you know the technicalities of ADA compliance in California, here are other things you have to keep in mind.
This section will include the most commonly asked questions about California ADA compliance.
1. Who is required to be ADA compliant?
The ADA requires all businesses, including those not open to the public, to comply with accessible design standards. 
Privately-run companies and nonprofit or charitable organizations serving the public or employing at least 15 people must meet ADA compliance.
2. What happens when you are not compliant?
In California, any violation of the ADA is a civil rights violation. It carries a minimum statutory penalty of $4,000, plus attorney's fees.
Additionally, the ADA gives people with disabilities the right to file lawsuits in Federal court and obtain court orders to stop violations. Meaning businesses are subject to ADA violations regardless of where they live.
3. Who is exempted from the ADA?
Religious organizations and private clubs need not comply with the ADA. Additionally, ADA doesn't apply to entities that are historically exempted from federal laws.
4. How do you become ADA compliant?
The most important step to meeting ADA compliance is knowing that your website needs to be ADA compliant.
To Wrap Up!
California is a state that gives importance to accessibility requirements. Because of this, they'll hold you accountable if you're not interested in adopting the highest standard of accessibility on your site.
The basic accessibility rights of a differently-abled person must be considered important and addressed.
Making your website ADA compliant and following WCAG guidelines is beneficial for businesses and individuals.
It can increase the number of your prospective clients and visitors and can also enhance your brand value. Most importantly, it can save you from expensive lawsuits.
That said, you should take all the necessary actions to make your website ADA compliant to avoid any issues. You can begin by conducting an audit of your website at Accessibility Checker. 
If you found this article insightful, we recommend checking out our other posts on ADA compliance.